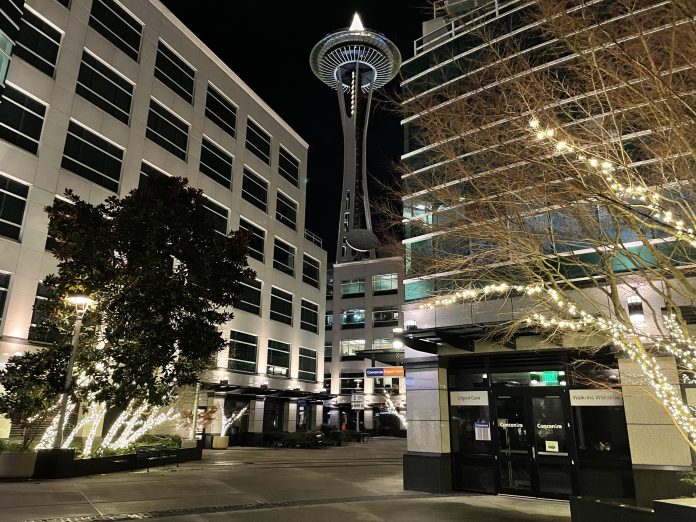 Fall calls for nighttime things, Halloween doubly so. Therefore, a pre-holiday trip to the Georgetown Morgue fit the bill. Terrifying in all the best ways, it's one of the city's best autumn attractions. A colonic of terror for a tightly clenched Northwest.
Getting home is not nearly as amusing, nor is grabbing a bite on the way. All the good restaurants nearby close early. All the questionable ones close soon after. Following some dead ends and false attempts, we ended up at the stalwart 5 Point Cafe. Forever open, an unblinking recognition that it's absolutely unique.
I loudly suggested to everyone within earshot that we wouldn't have so many sleepy weeknights and so few all-hours diners if Seattle would get its act together and hire a night mayor.
Seattle Does Not Have A Night Mayor
Scott Plusquellec is not Seattle's night mayor. "I don't care for that term. It originated in Europe and it's not something I adhere to. I don't do what a mayor does and I'm not here to be the arbiter of everything that happens at night. The Mayor of the city is a 24-hour mayor. He's on the job."
Plusquellec is, however, the Nightlife Business Advocate for the City's Office of Economic Development. "I'm an advocate and a nightlife management person." He lists his responsibilities as talking to venues and the sector as a whole, figuring out their needs, and seeing what what the city can and can't do to help them. "Not a mayor," he repeats. "Just an advocate and manager."
That "just" is a bit of an understatement these days. During the pandemic, music venues and gathering spots were some of the few to completely shutter. Restaurants were able to pivot, at significant effort and cost, to takeout or move to open air service. Shops did deliveries. Grocers were essential. But it was different for venues, both across the city and across the decades.
"You can't compare an utter shutdown in an industry to other times," Plusquellec says. "These folks didn't make revenue for two plus years. Other times may have been hard or tighter. But they weren't completely shut." The result was two-fold. Venues faced permanent closure. Staff faced searching for something to pay the bills. And they found it.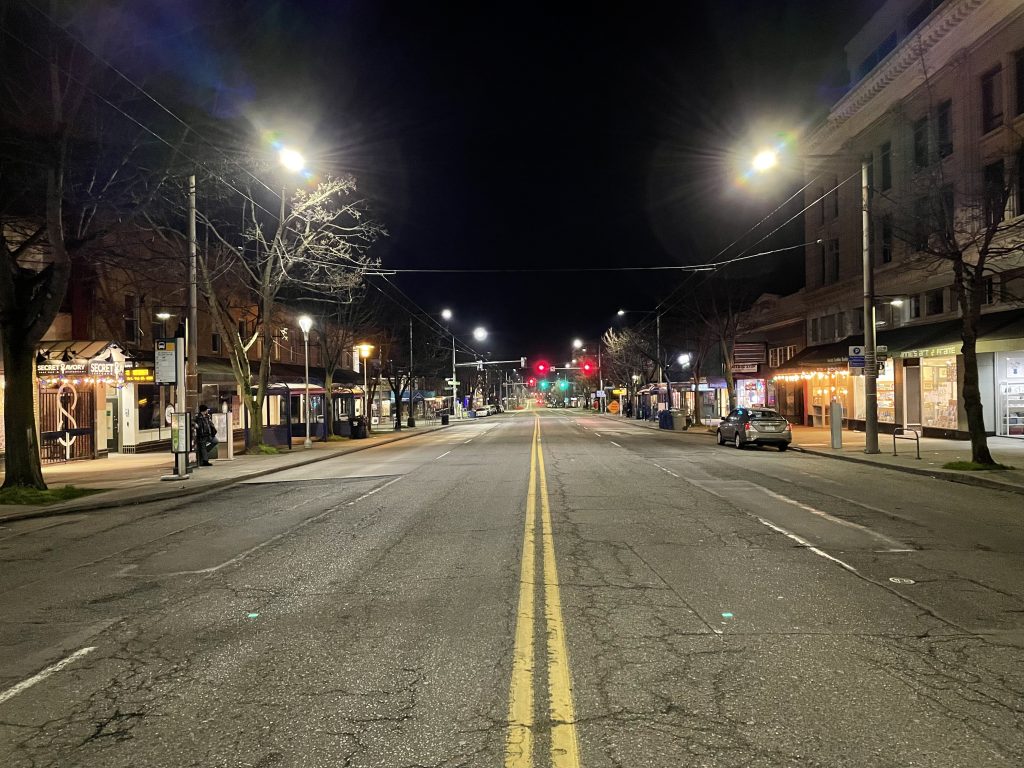 "People in that industry for 20 or 30 years were completely cut off. They had to find different work. And what they found were daytime jobs that paid better and did not have the grueling schedule they had been working all that time." Plusquellec sees a years-long project to replace qualified staff. Suddenly, workforce training has become a nightlife issue too. "It was a hard industry to get into, so now there is an opportunity."
Other projects include restarting programs to improve safety during the evening hours. They include robust security instruction, NARCAN distribution, and Don't Stand By training designed to prevent sexual assaults before they happen. "I feel like we're past the hair on fire keeping everyone afloat phase. Now we can start looking at getting back to normal and looking at programs that we were starting prior to the pandemic that got shut down."
Life at night complementing nightlife
Coming to the other side of the pandemic, Plusquellec sees quite a few changes in Seattle's night life. The standard events will continue. Bands will return. Nightclubs will be around where people can dance. But a worldwide trend is also starting to settle in town. "Younger folks want experiences and being in an activity and doing things collaboratively. Not so much going to bars and having drinks for the night. It's why we're seeing axe throwing."
More broadly, there is a change in the overall perspective of the city outside of bankers' hours. Plusquellic is steering his work towards a "life-at-night aspect" rather than just nightlife. Looking beyond bars and social events, he is considering the needs of anyone who works at the many jobs without a 9 to 5 schedule.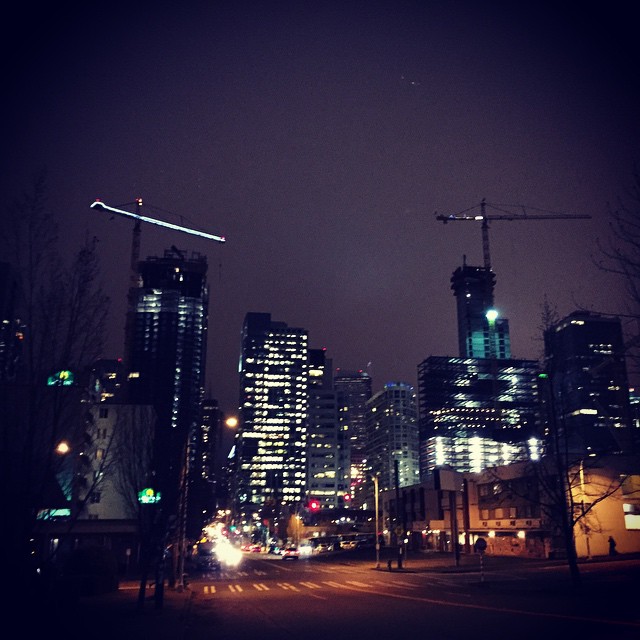 "There are people working across 24 hours a day. Global tech, cleaners, longshoreman, cops, and Uber drivers. They need a city that functions at night as well because that's when they're doing their work. When they get done with their work, do we have offerings as well for their leisure. Or do we arbitrarily force them to go home?"
Looking at the whole aspect of the night time economy, Plusquellec is finding places where the needs of late night workers also also benefit entertainment venues. "One of the reasons the night mayor position sprouted up is that the 5 to 9 is just as important as the 9 to 5. Night time is an asset that needs to be nurtured and developed. People are not looking at it as just a nuisance to be tamped down and controlled. Cities are starting to recognize that it's a huge economic asset."
Justifying even having a nightlife
Plusquellec has the right idea, and a comprehensive grasp on so many issues where nightlife overlaps and compliments life at night. But I can't help thinking that there is something missing in the ways we're all understanding this division.
One of the few studies that looked at governing the nighttime city (literally its title and the "oh really?" source that pointed out Seattle has someone like Plusquellec) identifies three roles taken on by nighttime advocates. They enhance the nocturnal "hardware", developing the built environment conducive to vibrancy and quality of life. They also improve the nighttime "software" of regulations and laws dealing with everything from liquor to noise. Third, they "mediate and promote consensus among the wide variety of actors involved in nocturnal governance."
The research emphasizes the liaison nature of the night mayor position. Across the three dozen cities the study found hosting such a role, the researchers considered it noteworthy that night mayors "promote mediation rather than regulation to solve urban issues after dark."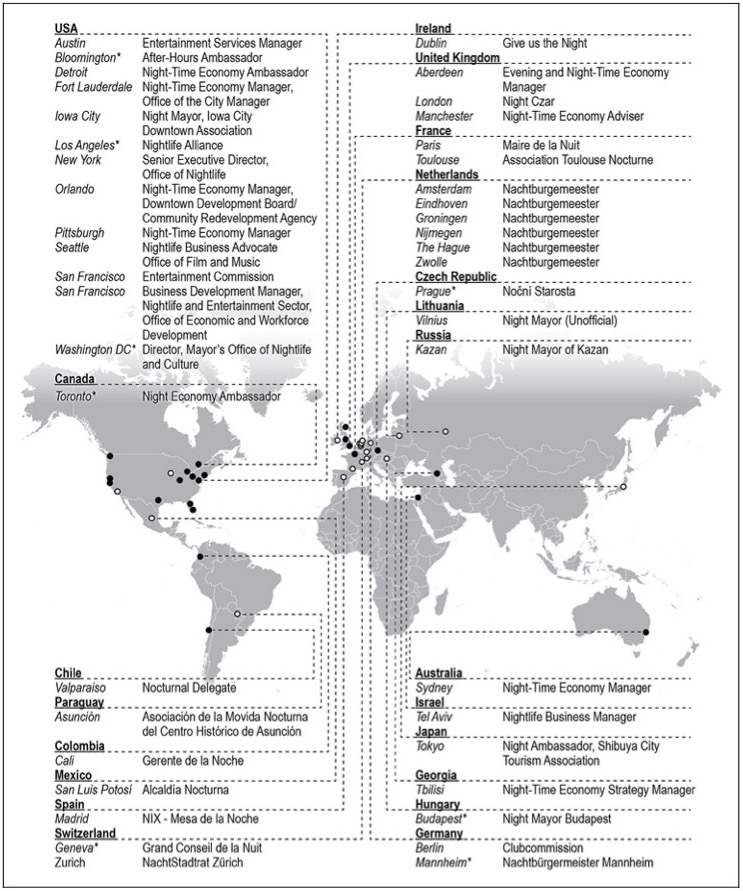 There are so few things about the night time in that list that it could only have been written during the day. And that's the problem. Night time advocacy isn't even mostly about things happening at night. It's starting from a place of begging not to shut down. Either please don't shut down daytime services at an arbitrary time, or please don't complain and shut down this cool bar.
Perhaps it's the return of early sunsets and 14 hours of darkness, but treating life after dark in this city with liaising and mediating comes off as the bare minimum. While we can go full tilt into building a waterfront highway or drawing a new sports franchise, we're missing similar energy towards building lively evenings or drawing overnight services. Even fostering nightlife around the waterfront or Climate Pledge Arena leaves a lot to be desired. To the point that it feels like scraps.
Instead, so much discussion seems like appeasing the folks who spend their days trying to ruin cool stuff. The same sensibility that relegates Seattle's density to fronting highways and bans apartments from abutting open water also puts late night establishments on their back foot when dealing with the city. Seattle's Nightlife Establishment Handbook dedicates an entire section to appeasing neighbors. Right between health requirements and a business plan. Nothing similar appears in the City's regular small business handbook.
Besides the crater it's crawling from, Seattle's nightlife is coming out of the pandemic very similarly to how it went in. It's interesting and hopeful, but curtailed by powers outside itself. Smart advocates like Scott Plusquellec are doing the hard work of identifying policy issues facing the city after dark, like the staffing shortage, the lack of food options for overnight nurses, and how awesome axe throwing can be. But moving from limited nightlife to a new level of life at night of may require a burlier push that goes beyond the appeasement of folks who would be just as happy without cool things going on after their bedtime.
And it's still really difficult to find a good sandwich at midnight.
Prove us wrong: enter our "Sleepless in Seattle" nightlife photo contest.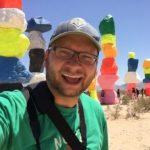 Ray Dubicki is a stay-at-home dad and parent-on-call for taking care of general school and neighborhood tasks around Ballard. This lets him see how urbanism works (or doesn't) during the hours most people are locked in their office. He is an attorney and urbanist by training, with soup-to-nuts planning experience from code enforcement to university development to writing zoning ordinances. He enjoys using PowerPoint, but only because it's no longer a weekly obligation.