In 2022, about 200 community events took place on Seattle's Downtown Waterfront, most of them at Pier 62, the "inaugural site of Seattle's future Waterfront Park." It was a packed calendar for a public space adjacent to a buzzing construction site as premier attractions like the Overlook Walk advance toward planned completion in 2025. But even with the big opening still two years off, 2023 promises to be a significant year for the future Waterfront Park, albeit with some differences from the past.
"We had an incredible number of events in the past year. Maybe too much, no definitely too much," said Yoon Kang-O'Higgins, Director of Public Programs for Friends of Waterfront Seattle. "But we're not measuring success by the numbers."
Friends of Waterfront Seattle is described on its website as the "nonprofit partner to the City of Seattle responsible for helping to fund, build, steward, and program the park." As director of public programs, Kang-O'Higgins works with a diverse assortment of community partners, supporting them in the planning, marketing, and execution of their events.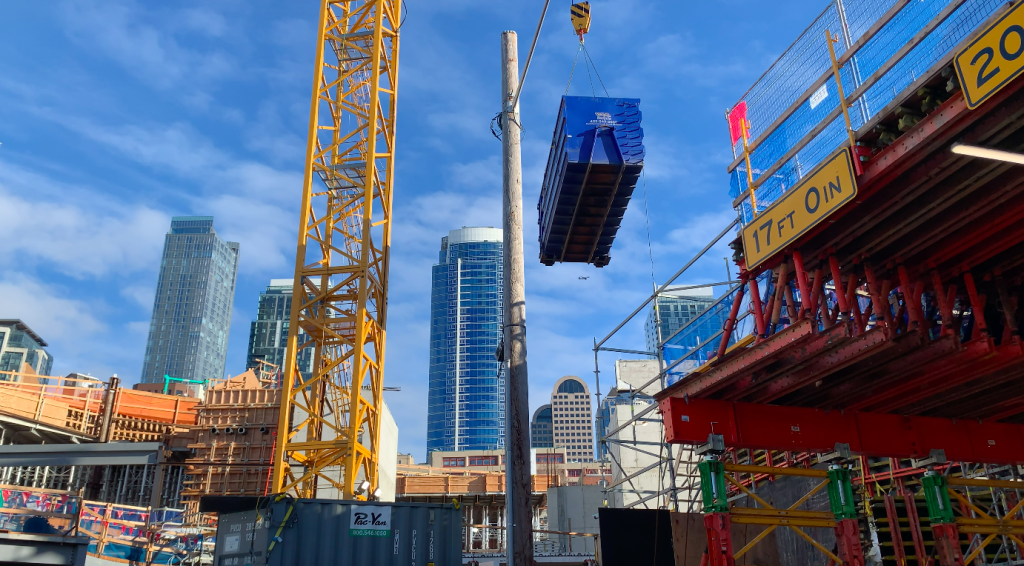 Success, for the organization, is centered around what Kang-O'Higgins describes as a "value-centric" approach to programming.
"We have a very focused approach understanding the history of the public space — how do we intentionally continue to learn about the history of the waterfront and then program around it?" she asked.
The waterfront has deep connections to Seattle's Indigenous, Asian Pacific Islander, and Black communities. This has led Friends of Waterfront Seattle to focus on BIPOC (Black, Indigenous, people of color) communities as it undertakes its work.
"Our goal is to bring joy into that space by celebrating traditions and creating new ones too. It's an opportunity to tell the story of the city," Kang-O'Higgins said.
This year, she expects the Waterfront Park will remain an active place, but that lessons learned over the previous year will result in some adjustments, such as focusing programming on the sunnier months of the year.
Even so, Friends of Waterfront Seattle plans to kick off 2023 with a Lunar New Celebration on Pier 62, which she described as a "pop up activation."
Referencing planned Lunar New Year celebrations in the Chinatown International District (CID), Kang-O'Higgins said that the goal was not to "split audiences" but instead to "mark something as an important time."

The event will be the beginning of a year in which the organization expects to learn a lot about what the Seattle public wants from the future Waterfront Park. While Pier 62 opened in 2020, programming was delayed because of the Covid pandemic, creating setbacks.
"With everything we do this year, we are watching to see how people respond," she said. "We are also collecting surveys with feedback to see if there are any gaps in our programming."
Much of the programming that will run on the Waterfront this year will depend on what ideas community partners come forward with. Still, there are a few notable events that visitors can put on their radar. In May, the Spotlight on the Waterfront, which features music and dance performances from local artists will resume on Pier 62. The warmer months will also see radio station KEXP return to host Beats and Eats. In addition to music curated by KEXP DJs, the weekly event on the pier will feature roller skating, food trucks, and a beer garden.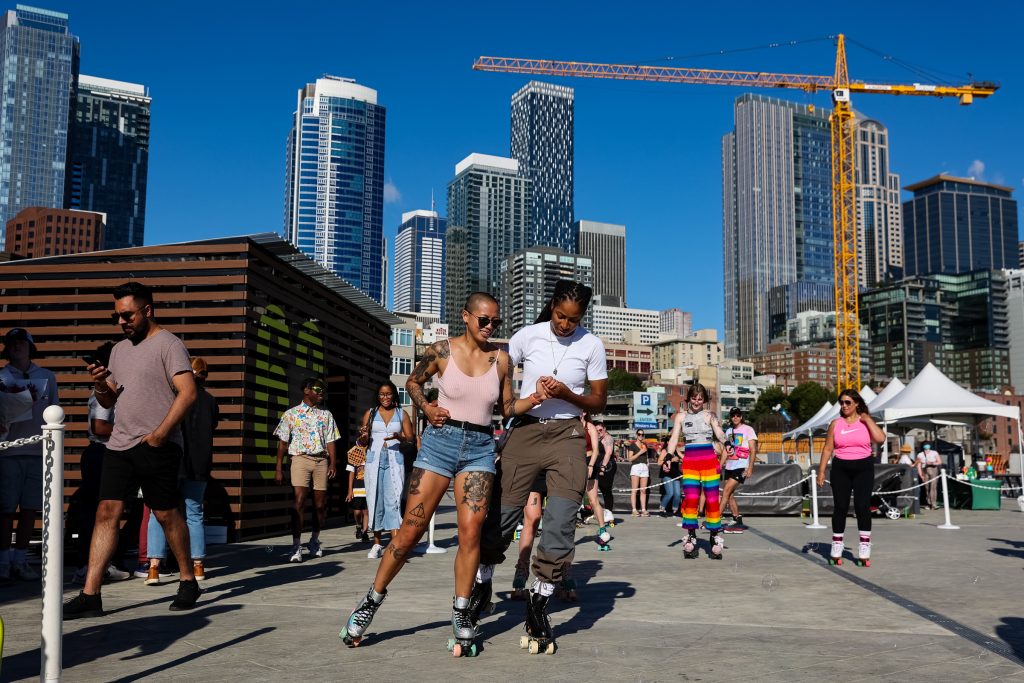 In terms of infrastructure, the Waterfront Park is poised to see two major openings in 2023. Redesigned Railroad Way will connect pedestrians from the Waterfront to Pioneer Square and Century Link and Safeco Field stadiums, while the Habitat Beach near the Coleman Dock Ferry Terminal will provide the opportunity for visitors to experience the waterfront's native flora and fauna.
Changes to operations and security are up for consideration as well. Last week the Seattle City Council received a presentation on a proposed ordinance that would have Friends of Waterfront Seattle work in partnership with Seattle Center to enforce Waterfront Park rules. Public safety would follow a four tier system consisting of interventions from social service providers, park ambassadors, Seattle Center public safety personnel, and, in the most serious cases, the Seattle Police Department.
According to Kang-O'Higgins the public safety partnership with Seattle Center is a natural fit. "These are apples to apples situations. The daily functioning of the Waterfront is more similar to Seattle Center than other Seattle parks. It's a little bit of a different animal and we will be using their expertise around public safety." she said.
Councilmember Lisa Herbold, however, voiced concerns about the proposed ordinance, which would allow for visitors to be banned from the Waterfront Park for up to year if they violate certain park rules in line with Seattle Center's policy. In contrast, Seattle Parks has voluntarily constrained its exclusion enforcement to banning park visitors for only the remainder of the day if they violate park rules that endanger other visitors or result in damage to public property.
The Seattle City Council will be voting on the proposed ordinance later in January, as well as a Waterfront management agreement sometime in the spring.
While 2023 might be functioning as a "prologue to 2025" as Kang-O'Higgin's said, there will still be a lot of growth and change coming to the Waterfront.
"This moment is right on the brink of when the Waterfront gets on people's radar. It's the biggest civic project of a generation — and it's big deal when you consider the scope of the land and the public and private money going into this," she said.
Correction: A quote about the connection between Friends of Waterfront Seattle and Seattle Center's potential working relationship has been updated.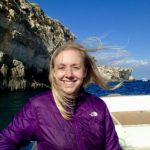 Natalie Bicknell Argerious (she/her) is a reporter and podcast host at The Urbanist. She previously served as managing editor. A passionate urban explorer since childhood, she loves learning how to make cities more inclusive, vibrant, and environmentally resilient. You can often find her wandering around Seattle's Central District and Capitol Hill with her dogs and cat. Email her at natalie [at] theurbanist [dot] org.