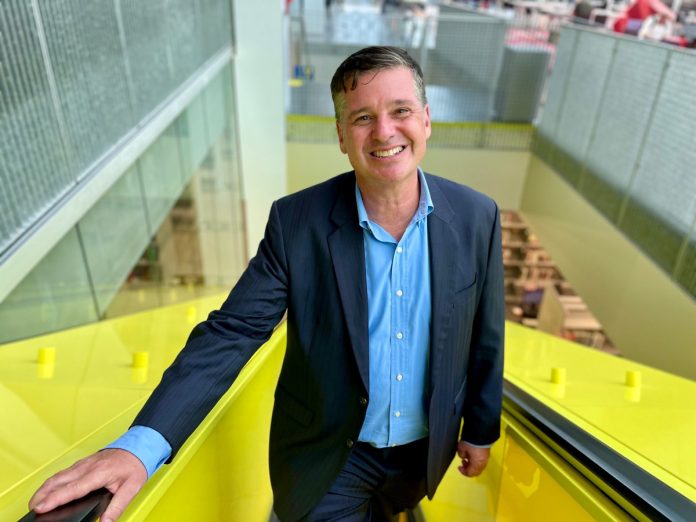 On February 15, The Urbanist is hosting Greg Spotts, the new director of the Seattle Department of Transportation (SDOT), for a virtual talk. Our transportation reporter Ryan Packer will interview Spotts, who took the helm at SDOT in September. Update: The video from the Spotts talk is below and on our Youtube.
"At today's press conference, Mayor Harrell called Spotts a 'transformational leader.'" Packer wrote at the time. "Why did I choose Greg Spotts? We talk loudly and consistently about equity, safety, reliable transit, walkable communities. Simply put, we want people to be able to get around with ease and accessibility," Harrell said, adding he was in his "stable of climate champions."
Spotts came over from Los Angeles where he was assistant director and the chief sustainability officer for StreetsLA, the City's bureau of street services. He oversaw much of that agency's work on improving urban tree canopy and mitigating the impacts of heat on urban neighborhoods and has pledged to continue that work in Seattle. Already in first few months, he is making his presence in the field with a listening tour and an active social media presence.
Our interview will delve into Spotts' approach and his priorities. Topics sure to come include the Center City Streetcar and his cultural connector idea, pedestrianization projects like the Capitol Hill superblock, and the City's Vision Zero campaign to end traffic deaths and serious-injury collisions by 2030. That campaign has stalled out and is actually going in the wrong direction as Seattle set a 15-year high for road deaths in 2021 and appears to have topped it in 2022, though the agency is still finalizing their data. (Ryan Packer was just on KUOW's Seattle Now show to discuss the safety crisis, by the way.)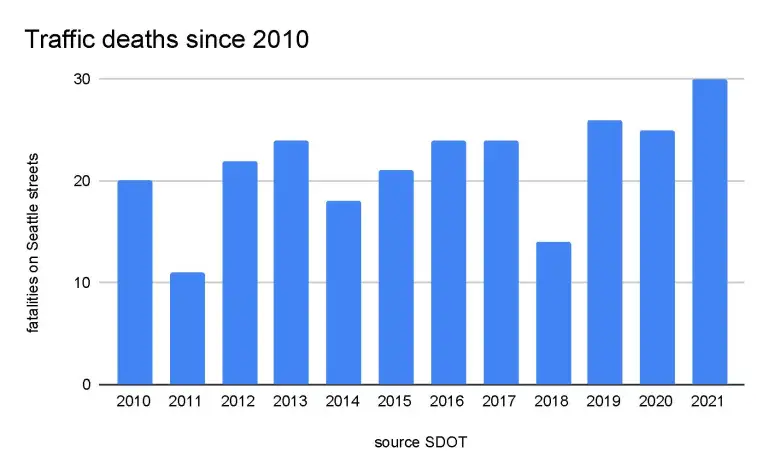 One of his first acts as director was to initiate a 90-day "top to bottom" review of the Vision Zero program. Ninety days came come and gone; the report is complete, but under review as the Executive finalizes the policy recommendations intended to right the ship. It will be released before Mayor Harrell's state of the city speech on February 21, according to Councilmember Alex Pedersen. Seattle Neighborhood Greenways helpfully offered their own 90-day review intended to jumpstart progress on safe streets.
The line opens at 6:25pm on Wednesday February 15th. (We've moved off our normal Tuesday to avoid conflict with Valentine's Day and Election Day for I-135.) After the event, we'll post the video on our website and YouTube page for those who can't make it.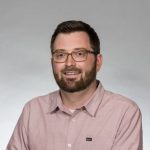 Doug Trumm is publisher of The Urbanist. An Urbanist writer since 2015, he dreams of pedestrianizing streets, blanketing the city in bus lanes, and unleashing a mass timber building spree to end the affordable housing shortage and avert our coming climate catastrophe. He graduated from the Evans School of Public Policy and Governance at the University of Washington in 2019. He lives in East Fremont and loves to explore the city on his bike.