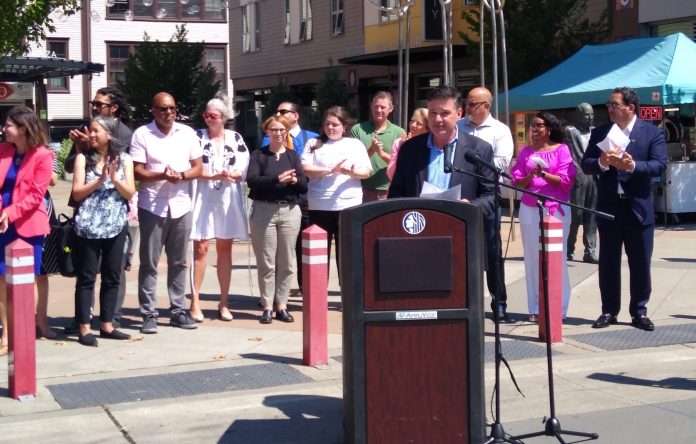 Seattle Mayor Bruce Harrell announced Wednesday that he has selected Gregory Spotts to be the next director of the Seattle Department of Transportation (SDOT) following a national candidate search.
Spotts leaves his previous job as an assistant director and the chief sustainability officer for StreetsLA, the bureau of street services for the City of Los Angeles, where he has overseen much of that agency's work on improving urban tree canopy and mitigating the impacts of heat on urban neighborhoods. He also oversaw divisions within StreetsLA that responded to requests from the public around pothole repair, street maintenance, and street use. Spotts has been an outspoken advocate for more walking and biking infrastructure in LA, highlighting projects via his active Twitter account.
Harrell's announcement of a new SDOT head offers the clearest picture yet of what the Harrell Administration's vision for Seattle's transportation system might be. So far, transportation issues have taken a back seat to other priorities on the new mayor's plate. Spotts will take over the approximately 1,200-employee department during a time of increased attention on traffic safety in the city; 2021 saw the highest number of traffic-related deaths on Seattle streets since 2006.
At today's press conference, Mayor Harrell called Spotts a "transformational leader." He touted the work that Spotts did in LA around transportation equity and the "basics" of transportation system, like potholes. "Why did I choose Greg Spotts? We talk loudly and consistently about equity, safety, reliable transit, walkable communities. Simply put, we want people to be able to get around with ease and accessibility," Harrell said. He focused on having his next SDOT Director "look at the data and be transparent." Harrell asserted that along with Office of Sustainability and the Environment Director Jessyn Farrell and a future new Seattle Parks and Recreation Superintendent he was creating a "stable of climate champions" in his cabinet.
Spotts in turn called himself a "creative change agent to help make Seattle more walkable bikable and transit friendly." He highlighted his past work "cocreating projects with communities" in all of LA's 99 neighborhoods. Spotts said that his first day in the job will be September 7, and in the weeks following that he'll be conducting a listening tour of Seattle neighborhoods to understand their transportation needs. He specifically called out SDOT's Transportation Equity Framework as one thing that brought him to Seattle. Harrell has put former SDOT Transportation Operations division director Adiam Emery in charge of most of the SDOT portfolio in the mayor's office from a position as the city's Chief Equity Officer.
Bringing on a new SDOT director in a mayor's first year in office is essentially an assumed practice at this point, with every mayor going back to the formation of the department in 1997 opting for a new director. But leaving SDOT without a director for over six months at a critical time also has had an impact, especially given the relative lack of oversight of SDOT coming from the city council's transportation committee chair, Alex Pedersen. Spotts will take over a department still recovering from the abrupt dismissal of Sam Zimbabwe, the previous SDOT director who navigated the department through the closure of the Alaskan Way Viaduct and the repair of the West Seattle Bridge.
With highs in the 90s forecast for most of this week, Spotts' appointment has a illustrative backdrop as the mayor's office chose to make the announcement outside, on Beacon Hill at the Roberto Maestas Festival Street. Having been with StreetsLA since 2015, Spotts has overseen much of the work that the City of Los Angeles has done around using reflective material to reduce heat impacts on neighborhoods. The gray coating that the department has been applying to streets can be 10 degrees cooler than regular asphalt and has a big impact on the overall temperatures in an area.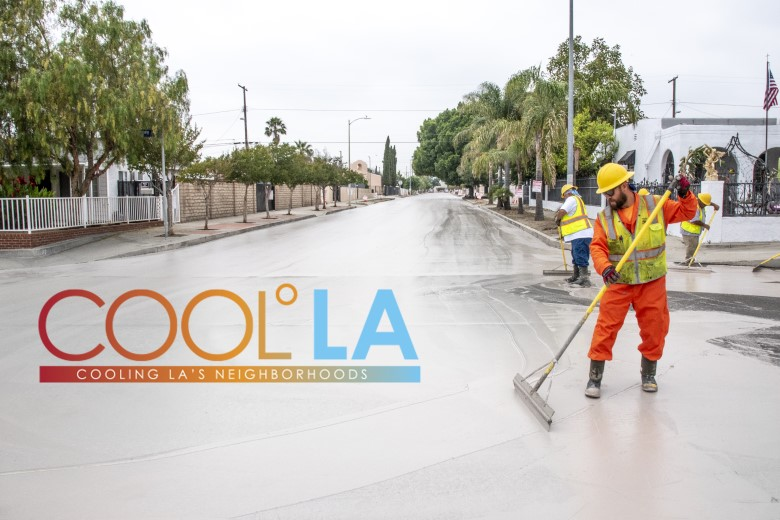 The urban heat island effect is gaining more and more attention in the Seattle region as heat waves become more prevalent. SDOT is responsible for a significant portion of the city's tree canopy through its urban forestry division, with some 130,000 trees along the city's right of way in its care. SDOT's Vision Zero division has even begun connecting the relative lack of tree canopy in some neighborhoods to higher rates of traffic fatalities, as drivers feel more comfortable speeding up with a clearer field of view.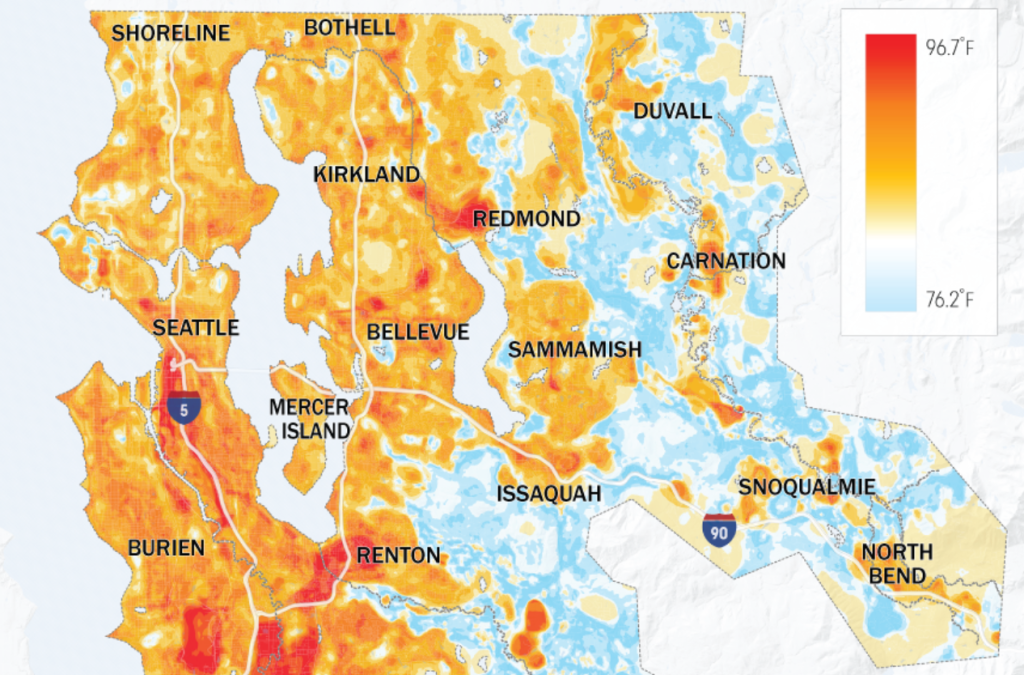 With years of experience working on the basics of a city transportation department, Spotts has advanced large capital projects as well, serving in Los Angeles Mayor Antonio Villaraigosa's office as a point person on the expansion of LA Metro's rail network, including the Crenshaw/LAX Transit Project and the Purple Line Extension. He will join SDOT as final environmental review kicks off on Sound Transit's West Seattle and Ballard Link Extension project in which the City is playing a central role in determining what those new transit lines will ultimately look like.
But the biggest challenges at SDOT will likely be internal, with work just getting going on the Seattle Transportation Plan, which will lay the groundwork for the next iteration of the city's transportation levy in 2024. The department is weeks away from completing one of its most urgent capital projects in recent years, the repair of the West Seattle Bridge, with construction underway on a number of other major capital projects like the RapidRide G Line and the remaking of the waterfront.
But the future of the agency's big projects is much more murky, with former Mayor Jenny Durkan largely touting investments that were pushed ahead by her predecessors but announcing few new, big projects. The Center City Connector streetcar project, while not officially dead, is no closer to being completed than when Durkan took office in 2017. This year, SDOT had no projects that were ready to apply for the most coveted grant program at the United States Department of Transportation, the RAISE grant.
Less than four years ago, Mayor Jenny Durkan's pick of Sam Zimbabwe, who had served as Washington, D.C.'s department of transportation's Chief Project Delivery Officer, sent a message that the department was getting serious about project delivery. At the time, SDOT had been through an incredibly tough few years as the ambitious promises of 2015's Move Seattle levy proved tough to implement due to staffing challenges and federal grants that didn't materialize.
At the time, I called Zimbabwe's appointment an olive branch to progressive transportation advocates who had soured on the Durkan Administration relatively quickly after the start of her term. With the Harrell Administration — much to the chagrin of many transit, walking, and biking advocates — still something of a blank slate on transportation, Spotts' appointment feels more like an acknowledgement that the next director of SDOT needs to have a breadth of experience dealing with all of the challenges that the department will face over the next few years. Spotts' prior experience definitely points toward a "back to basics" focus, but all signs indicate that he recognizes that improved transit, protected bike lanes, and climate resilient infrastructure are all part of those basics.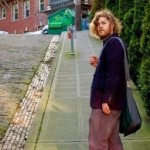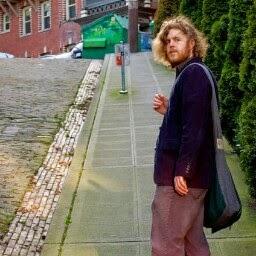 Ryan Packer lives in the Summit Slope neighborhood of Capitol Hill and has been writing for the The Urbanist since 2015. They report on multimodal transportation issues, #VisionZero, preservation, and local politics. They believe in using Seattle's history to help attain the vibrant, diverse city that we all wish to inhabit. Ryan's writing has appeared in Capitol Hill Seattle Blog, Bike Portland, and Seattle Bike Blog, where they also did a four-month stint as temporary editor.