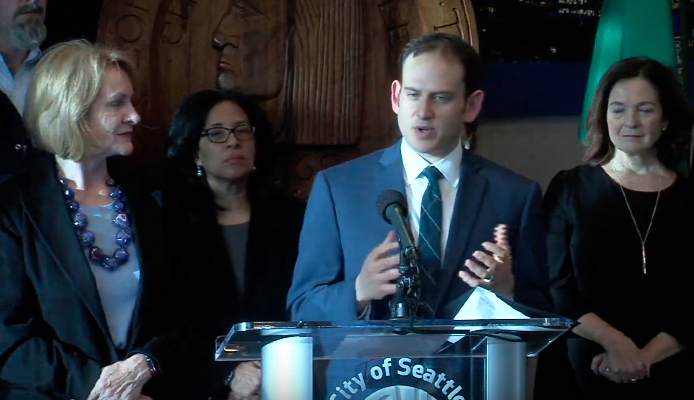 After nearly a year of interim directors, Mayor Jenny Durkan on Tuesday announced her pick to lead the Seattle Department of Transportation. Sam Zimbabwe, who will start work in early January, has spent seven years working at the District Department of Transportation, in the other Washington, most recently as the Chief Project Delivery Officer.
While some have questioned why it took so long for a director to be named, the department has spent the last year getting its house in order from lingering issues caused under the previous director, Scott Kubly, and former Mayor Ed Murray. It just released a work plan that details everything the department plans to do that with funding from the Move Seattle levy for its remaining years, with many of the initial promises made to voters getting scaled back.
Mr. Zimbabwe will take the helm already familiar with a number of Seattle's challenges, from streetcar delivery to Vision Zero goals. The fate of Seattle's central streetcar remains in the mayor's hands, and recent numbers released by SDOT suggest that Seattle is not on track to meet its Vision Zero goals.
A lack of progress on Vision Zero is plaguing D.C. as well, which has committed as a city to end traffic fatalities by 2024, a full six years ahead of Seattle. But unlike in Seattle, where the department is pretending that stagnation is progress, leadership in D.C. is doubling down on efforts to make streets safer. D.C. mayor Muriel Bowser has announced that the city plans to ban right-turn-on-red at around 100 intersections downtown, and restricting many left turns as well. Mr. Zimbabwe, who delivered a presentation at the 2015 Vision Zero Cities conference, will come to the role with a deep familiarity of the causes of traffic collision injuries. The question is whether Seattle's leadership will allow his department to make the changes necessary to get there.
Mayor Jenny Durkan, responding to a question from Erica C. Barnett at a press conference about her vision for a transportation system, articulated a long-term framing of transportation focused around transit hubs with housing development. When Mr. Zimbabwe provided his answer to the same question, he added a key word missing from Mayor Durkan's answer: safe. "My vision is for a safe, equitable, multimodal transportation system," he said.
In her pick for SDOT director, the mayor has chosen someone with the chops to deliver on the progressive, forward-thinking transportation policies that Seattle needs, and in so doing is extending an olive branch toward the coalition of urbanists who have convinced themselves that the Durkan Administration can do no right when it comes to transportation. The question is whether the challenges within SDOT prove surmountable for its new leader, and whether he is given the autonomy to lead the department.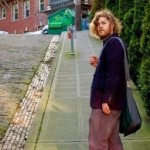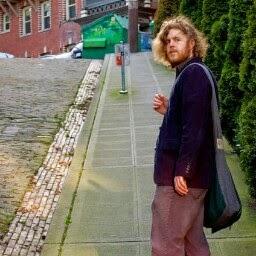 Ryan Packer lives in the Summit Slope neighborhood of Capitol Hill and has been writing for the The Urbanist since 2015. They report on multimodal transportation issues, #VisionZero, preservation, and local politics. They believe in using Seattle's history to help attain the vibrant, diverse city that we all wish to inhabit. Ryan's writing has appeared in Capitol Hill Seattle Blog, Bike Portland, and Seattle Bike Blog, where they also did a four-month stint as temporary editor.