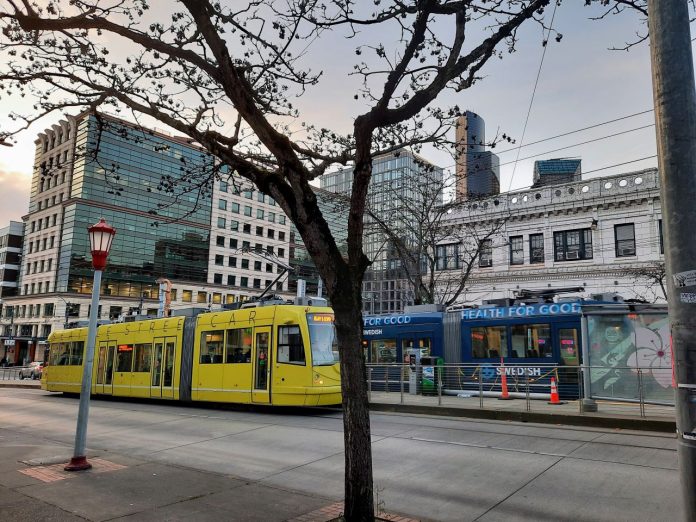 The Downtown Seattle Association and new SDOT head are seeking ways to jumpstart the shelved Center City Streetcar project, such as a Cultural Connector program.
Seattle's Center City streetcar has been in limbo ever since Mayor Jenny Durkan halted the project in 2018 right as construction was beginning. Nonetheless, for the Downtown Seattle Association (DSA), the project remains a priority, and they've found an ally in Greg Spotts, the new director of the Seattle Department of Transportation (SDOT).
The Center City streetcar would run along First Avenue and Stewart Avenue and close a 1.3-mile-long gap between Seattle's existing but unconnected lines: the South Lake Union Streetcar and the First Hill Streetcar. Each of those lines would use the Center City extension creating two overlapping lines through downtown rather than the void that exists there today. With the addition of the central segment, Seattle's streetcar system would grow to five miles and attract nearly 20,000 daily riders according to the ridership projection conducted in 2018 by an independent consultant.
Spotts sees the streetcar as a cultural connector
Spotts recently discussed the project with DSA president Jon Scholes on the DSA's Seattle City Makers podcast. SDOT's new executive was enthusiastic about the possibilities that the streetcar project could unlock, including being a boon to small businesses and cultural institutions along the route. Spotts has been making rounds to promote the project and tour the streetcar route with other City officials and stakeholders, which inspired his enthusiasm for using the streetcar to help revitalize downtown and boost small businesses in the vicinity.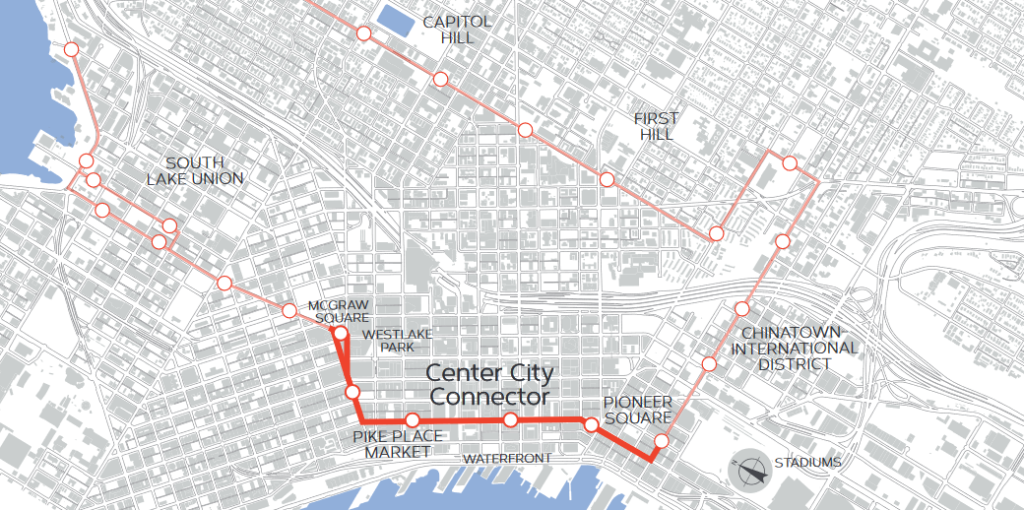 "I just saw a linear entertainment district that could activate downtown 24/7, and it could have a historical and cultural flavor. The buildings along First [Avenue] are very varied and wonderful — lots of interesting facades and really beautiful old buildings," Spotts said during the podcast interview.
Spotts proposed a "cultural connector" app to pair with the streetcar and encourage its use by offering the all-day ride pass and wayfinding and tips for nearby attractions.
"What if all three segments of the streetcar were an entertainment district and there was an app and you could pay $5 and get on and off all day," Spotts said. "You wouldn't even need an ORCA card. You could get off a cruise ship, download the Cultural Connecter app, pay your $5 and everything you want to do — whether its nightlife in Capitol Hill, a jazz club in Pioneer Square, 400 restaurants in the Chinatown-International District… anything you want to do is all available there."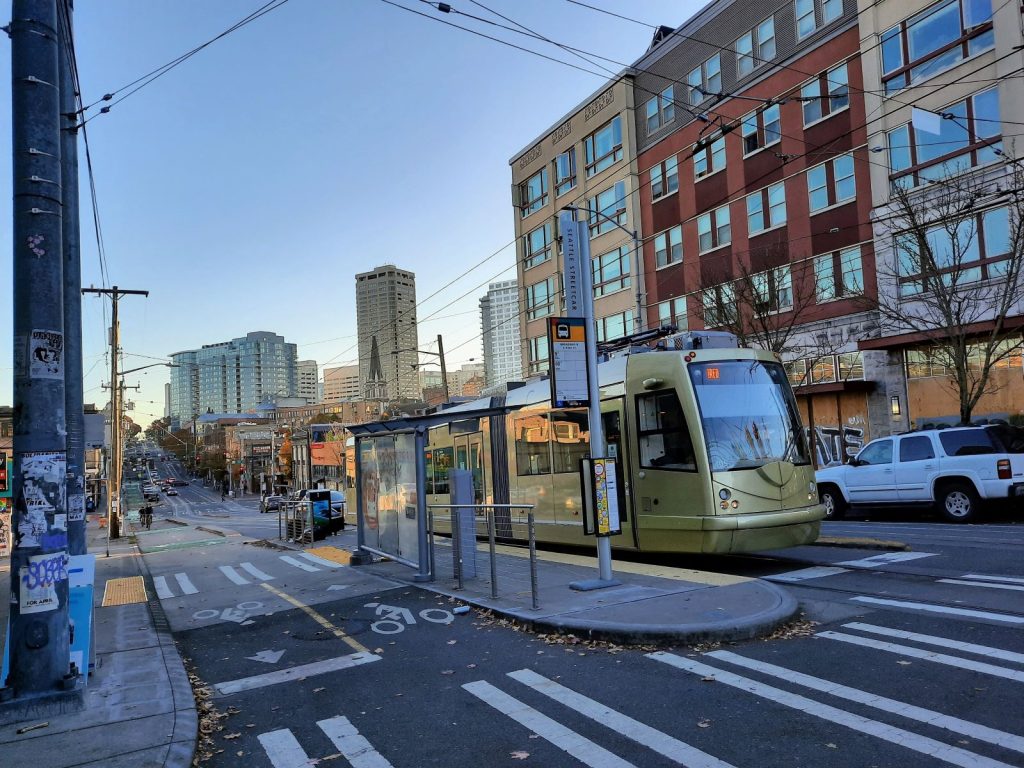 He told Scholes the mayor was a fan of the idea.
"I got a chance to pitch it directly to the mayor, and he really likes it," Spotts said. "The idea of uplifting historical and cultural elements of our diverse and rich community in Seattle really appeals to the mayor."
The approach Spotts laid out would also help the City make good on past promises. The City of Seattle pledged to businesses along the route in the Chinatown-International District and First Hill who worried about the impacts of First Hill Streetcar construction that is would soon connect through downtown once the connector project was competed and boost traffic to their businesses.
A catalyst for downtown recovery
The Downtown Seattle Association embraced the idea and Spotts' passion for the project. Scholes and Kylie Rolf, DSA's vice president focused on economic development, both remained bullish on prospects of finishing the line in an interview with The Urbanist.
"What Spott's vision brings is kind of this shot in the arm," Rolf said. "I think he brings renewed enthusiasm and energy to the project that is is much needed. So I think what we're hearing is a lot of hopefulness."
Prior to joining DSA, Rolf served in the Durkan Administration as director of major initiatives. Mayor Durkan jeopardized the project, with her delays, casting doubts on SDOT's design, and vacillating, but Rolf doesn't appear to share her former boss's reticence and skepticism of the project. Rolf said a greater residential population has only increased the utility of the streetcar project.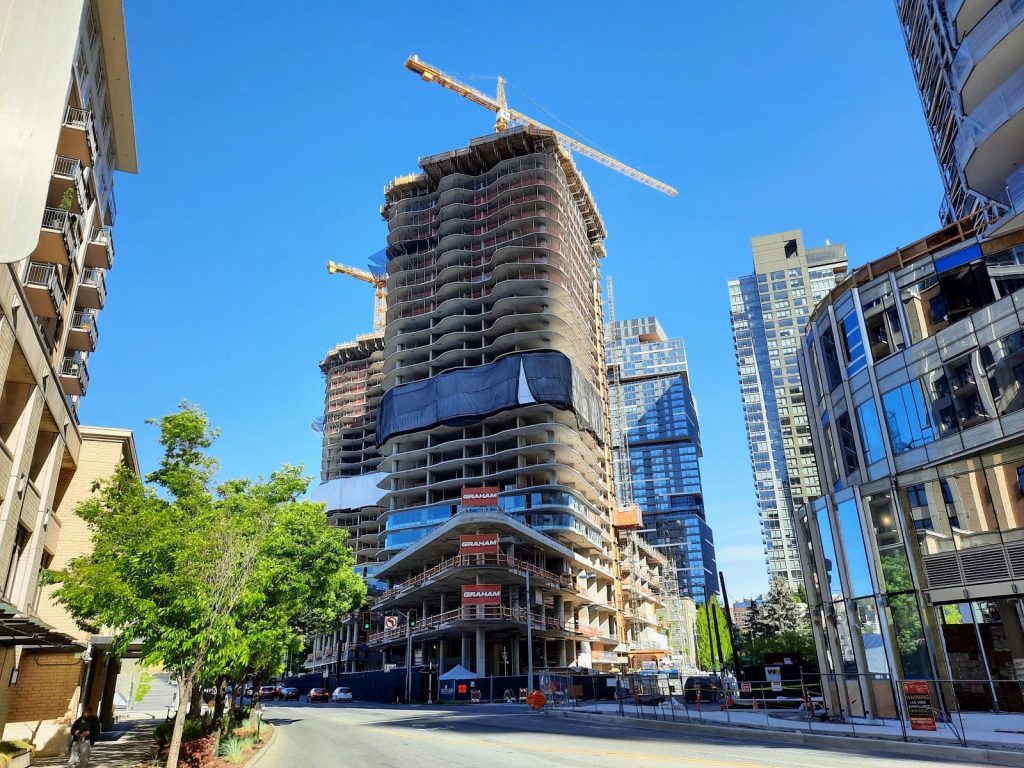 "It fits with all of the City's climate and comprehensive plan goals," Scholes said. "We want to increase density in our downtown and continue to focus investment and growth there. So it's going to continue to serve an important mobility purpose. But the whole reason we move is to get to places we want to go. And to the extent we can use the completion of this line as kind of an organizing principle of re-energizing, celebrating, holding up, and marketing what is along this corridor is to the benefit of the recovery of downtown certainly."
Scholes suggested the streetcar completion could potentially be paired with zoning changes to promote greater density and mixing of uses along the line. Even without those changes, Downtown has been the major engine of residential growth for Seattle, with more than 100,000 people now living in the greater downtown core according to DSA figures. While the pandemic briefly slowed growth downtown, population has quickly rebounded and apartments keep going up.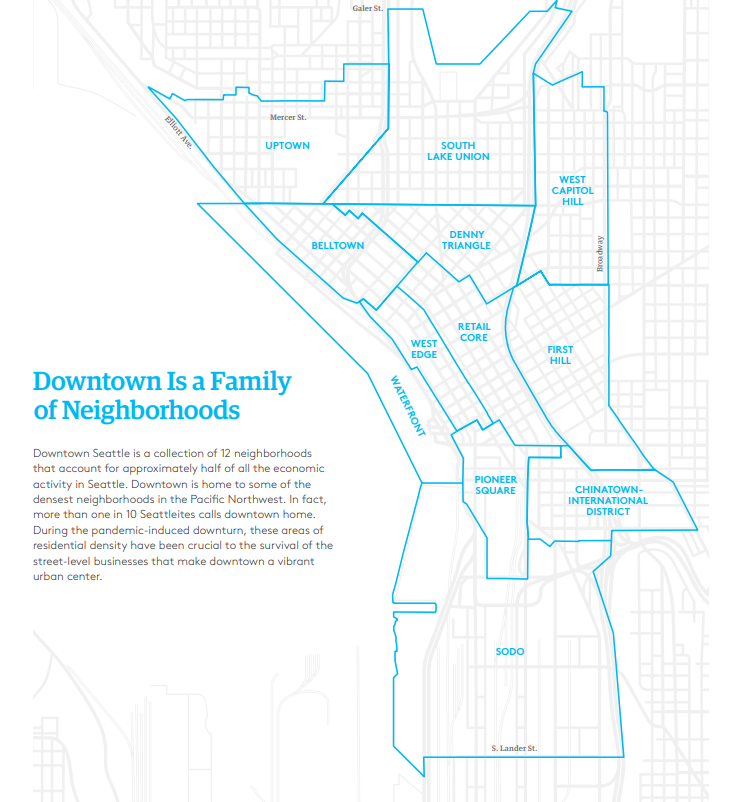 "We lost I think 3,400 apartment households in 2020, but we gained them all back in 2021 plus more," Scholes said. "So, more people are living downtown than ever before…"
While office occupancy rates have been slow to recover from the pandemic, the downtown development pipeline has remained strong, particularly with residential projects, as the DSA's statistics underscore.
Both Rolf and Scholes noted Seattle is increasingly an events city poised to host large gatherings. Scholes pointed to larger venues like Climate Pledge Arena and the Washington State Convention Center expansion and hotel capacity now exceeding 15,000 rooms. Plus, Seattle will be a host city in the 2026 World Cup, meaning throngs of soccer fans will descend on the city. "Having something so legible for international visitors for the World Cup would be terrific," DSA communications director James Sido noted.
Transit redundancy is good for riders
While streetcar critics have questioned the streetcar's usefulness to the transit network, the DSA refuted that line of argument.
"This connection has kind of always been criticized by some as like, 'oh, it's redundant; We don't need it because we have these other options.'" Scholes said. "I think if you're a serious city committed to density and urbanism you believe redundancy is a good thing, not an unnecessary thing. Nobody goes to Stockholm, which is a city of similar size to Seattle, and says 'we have too many ways to cross the water, and there's too many rapid buses and streetcars and heavy rail lines and high-capacity transit."
Level boarding on the streetcar makes it very handy for disabled people and parents with strollers since boarding is easier, Scholes added. The streetcar route passes near the passenger ferry terminal at Colman Dock and a cruise ship terminal, and both have growing bases of passengers funneling into downtown, Scholes said.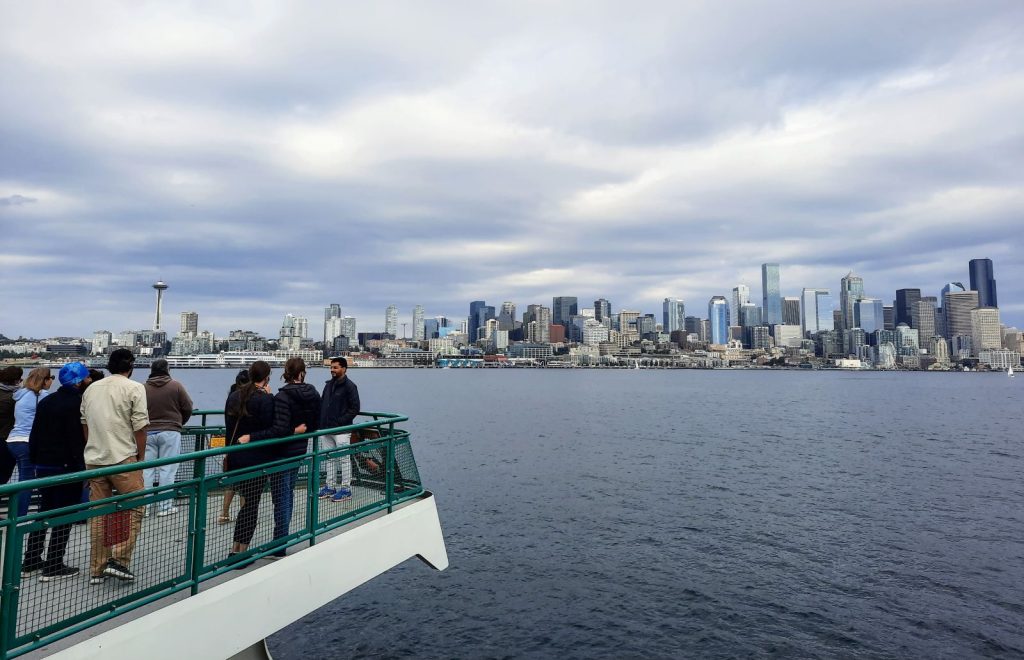 The Center City Streetcar would also put frequent transit service near the Seattle Waterfront, which is currently in the midst of a billion-dollar makeover as part of the Alaskan Way Viaduct replacement mega-project. Removal of the highway viaduct has spurred development and greater residential demand along the waterfront, but this area of town is poorly served by transit since buses on Third Avenue are a long walk up the hill. Streetcar stops on First Avenue would avoid most of the steep uphill slog.
Path to fund and build it
While finding funding for the streetcar project will be a challenge, Scholes noted that infrastructure bills at both the federal and state level provide greater grant opportunities than ever before in the project's history. Formerly the project relied on $75 million in federal grants to cover a budget that exceeded $200 million. Those grants have expired, but could be applied for again, with the possibility of greater awards this time around
Due to inflation the delayed project's budget is likely to have only grown. It was last pegged at $285 million in 2019 as Durkan was seeking to relaunch the project she had paused. Pandemic budget shortfalls caused the project to be shelved once more in 2020, and it has remained in limbo ever since.
The Downtown Seattle Association is hoping that the City can take steps toward lining up funding and restarting the project in 2023, potentially clearing a path to opening the Center City streetcar by 2026 in time for the World Cup matches in Seattle.
While offering no immediate relief in 2023, one of the streetcar's staunchest opponents in Councilmember Lisa Herbold, has announced she will retire at the end of her term next year.
It's been a long road for Seattle's streetcar, but the door hasn't closed on the project and ongoing efforts by the DSA and the renewed drive of a new SDOT director give it a fighting chance.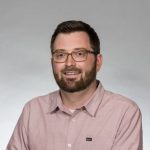 Doug Trumm is publisher of The Urbanist. An Urbanist writer since 2015, he dreams of pedestrianizing streets, blanketing the city in bus lanes, and unleashing a mass timber building spree to end the affordable housing shortage and avert our coming climate catastrophe. He graduated from the Evans School of Public Policy and Governance at the University of Washington in 2019. He lives in East Fremont and loves to explore the city on his bike.