One parking stall per 1,000 square feet of racquetball facility. One stall for every five seats in a theater. One stall for every 300 feet of a veterinary clinic. One stall for every 400 square feet of a day care facility. One stall for every 250 square feet of a wine tasting room, unless the tasting room is larger than 750 square feet, in which case one stall for every 100 square feet of a wine tasting room.
These are just some of the proposed tweaks that the City of Woodinville is considering making to its laundry list of off-street parking requirements, as the city grapples with encouraging its thriving wine tourism industry while preparing its central downtown for significant housing growth in the coming years.
Woodinville isn't the only city to set arbitrary and absurd parking minimums, of course, not by a long shot. But some of the proposed changes are likely to raise eyebrows, particularly against a backdrop of increased scrutiny of parking minimums in Washington State, and an environment where all levels of government are trying to reduce the level of impaired driving on Washington's roadways. A number of the proposed changes target restaurant and wine tasting room spaces, in a city that has tied its identity so closely with wine, and with food and drinking in general.
For months, city staff have been getting feedback from the city planning commission on a proposal to require more off-street parking spaces with new developments, and take away some authority that city planning staff have internally to approve developments that might provide fewer off-street parking stalls than the current development code allows.
One significant change proposed is a shift from calculating the minimum number of required parking spaces using the amount of "net usable" floor area, which excludes restrooms, storage, and staff areas. Instead required parking would just be derived from the gross floor area, which includes all of that extra space that clearly has no relationship with any actual parking demand.
Materials presented to the planning commission note that the difference is expected to be an increase of between 15% and 50% from the current square footages, an incredible range. With that change, the threshold of square feet for each required parking space would go up, particularly for smaller establishments, but that highlights the arbitrariness of the policy overall.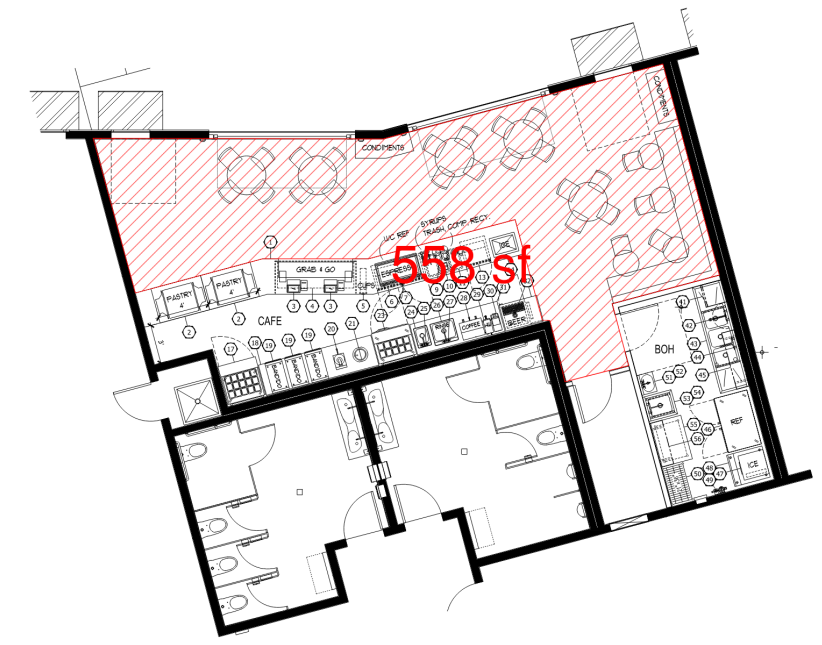 The reason for that change? To create consistency between individual city planners and with the Institute of Transportation Engineers (ITE) and its 5th Edition Parking Generation Manual, which is where many of the recommendations for Woodinville's parking minimums come from.
The source of those suggested minimums is simply parking studies that have been conducted in other jurisdictions, which have proven incredibly unreliable in the decades since ITE first introduced their manual, so much so that ITE has begun to distance itself from outright parking minimums.
In 2019, the ITE's quarterly journal published a piece by Chrissy Mancini Nichols, a well known planning and mobility advocate, questioning the viability of parking minimums.
"In today's world, with alternative modes of transportation and transit ridership as key policy goals, and where shared parking is becoming necessary to accommodate new destinations, parking minimums appear to be inflexible relics from a bygone era," Mancini Nichols wrote. "Ultimately, removing minimums will have widespread benefits for urban planning, development, and the quality of life in our communities."
Also proposed is a new requirement that any covered outdoor dining spaces built by restaurants or wine tasting rooms that include permanent heating, like fire pits or gas heaters, are required to count toward the square footage included in calculating parking minimums. The city is also proposing to lift a cap on the amount of additional parking that developments could add above the minimums, which is currently held at 110% of the required parking: a change would only apply that to surface parking lots but allow any amount above the minimum to be added in a parking structure.
Finally, Woodinville is recommending that a provision in the code providing for a reduction in required parking when a development is close to frequent transit. But unlike jurisdictions like Seattle, where parking minimums simply don't apply when a development is located in a core neighborhood and on a frequent transit route, Woodinville's current code only provides a tiny reduction based on the number of trips serving a stop within 660 feet of the building, during the hours of 7am to 9am and 4pm to 6pm. A trip serving certain places like social services or municipal facilities yields a 4% reduction, and a trip serving retail or recreation yields a 2% reduction. This bizarre provision was cited as underutilized, which isn't surprising. Rather than reform the policy, Woodinville proposes to scrap it.
Surprisingly, Robert Grumbach, Woodinville's Development Services Director, showed the city planning commission a video outlining the work of Donald Shoup and the hidden cost of parking requirements at their first discussion of these adjustments back in September. The 2017 video, produced by Vox, features Shoup comparing parking minimums to other forms of pseudoscience like bloodletting. Grumbach was sure to note that he wasn't fully endorsing Shoup's positions but apparently found enough merit in them to present them.
Shoup, the infamous professor in UCLA's Department of Urban Planning, has recommended that cities and towns abolish all minimum parking requirements.
"In astronomy, dark energy is a force that permeates space and causes the universe to expand. Similarly, in urban planning, parking requirements are a force that causes cities to expand," Shoup wrote in a 2020 article in the American Planning Association's Zoning Practice magazine. "The higher the parking requirements, the stronger the dark energy that spreads cities out and rips them apart. Typically, the process of setting the parking requirements is closer to astrology than astronomy."
While the Woodinville City Council hasn't officially been presented with these proposed changes yet, and will ultimately have to sign off on them, there was a lot of discussion on the subject of parking at a council meeting in January, with multiple councilmembers suggesting that developments in downtown Woodinville were still not being built with enough off-street parking.
"We need to have a serious discussion about what parking means, hypothetically, in these parking manuals, and what it ends up looking like here," Councilmember Rachel Best-Campbell said at a council meeting in January to discuss a potential parking study encompassing downtown Woodinville. "We have these three bedroom apartments, and people have three cars there…and sometimes, one person per apartment gets a car, otherwise they don't. I've heard nightmare stories. And that's why people are parking in our public spaces, and I think that's going to snowball into something worse."
Best-Campbell suggested that before any changes were made, that the council impose a moratorium on any reductions from the parking minimums being approved by staff unless the council signed off on them individually. Best-Campbell suggested that even the ITE manual wasn't the right place to determine what was needed. "We've pretty much determined that, whatever the parking code says for a city, Woodinville just doesn't fit that mold," she said.
Woodinville Mayor Mike Millman suggested that changes in parking policy at the new District Flats apartments were leading to additional pressure on parking in downtown. That 264-unit building opened in 2021, with 400 parking spaces despite being a 10-minute walk from Sound Transit's 522 bus to Seattle. He suggested that residents and retail visitors were now finding it more price competitive to park either on the street or in city-owned public lots, which ultimately has little to do with how much off-street parking is required in new construction and more to do with the city's public parking management policies.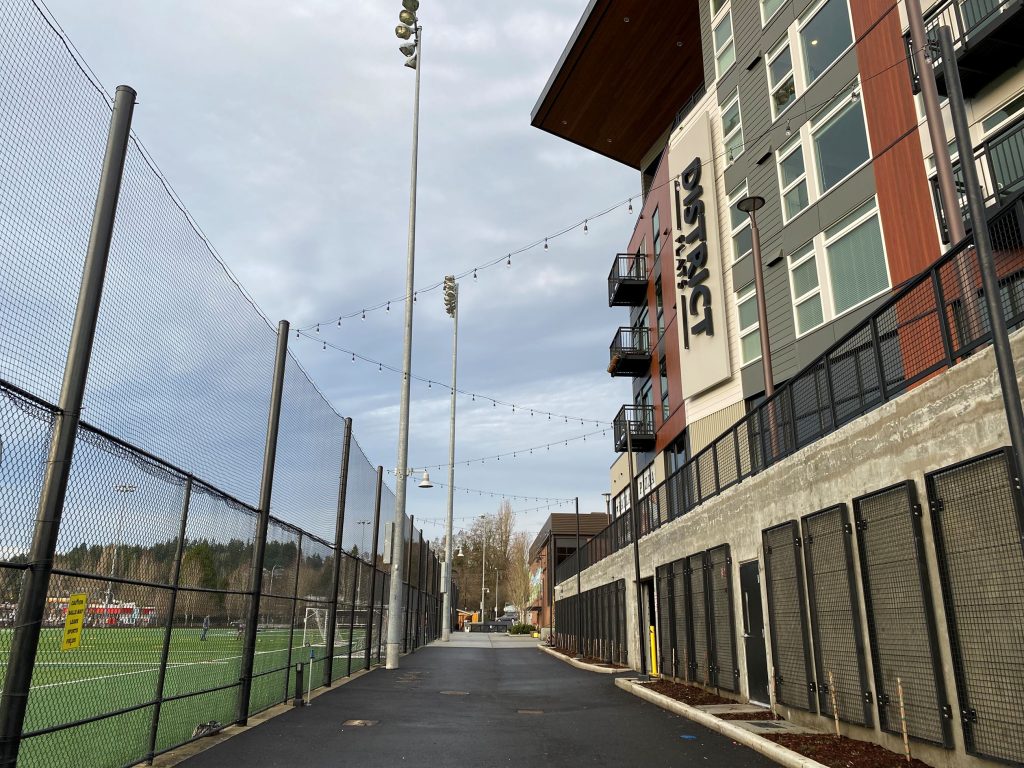 Woodinville, along with many other cities in Washington, could soon find its ability to set parking minimums on some of its most centrally located areas severely limited. Senate Bill 5466, along with its counterpart in the House, HB 1517, are focused on reducing barriers to building housing close to transit across the state. The bill, as currently written, would remove the ability of cities to set any minimum parking requirements (apart from parking for people with disabilities) within the walkshed of frequent transit, defined as a three-quarter mile radius around bus stops that see service coming every 30 minutes or better during peak hours, with at least hourly service seven days a week. A large portion of downtown Woodinville fits that bill, with Sound Transit's 522 express bus running at 20 minute intervals throughout most of the day.
The impulse of cities to micromanage the amount of parking being built within their borders is strong, with strong fears of potential impacts from not building enough prevalent. But ultimately, strict parking minimums just push the region as a whole toward a more car-dependent future and undermine many goals like increasing housing affordability and neighborhood walkability that all levels of government have already signed off on. The proposed changes to parking minimums in Woodinville are a clear example of why there is a push to take action against them on the state level.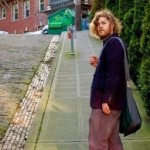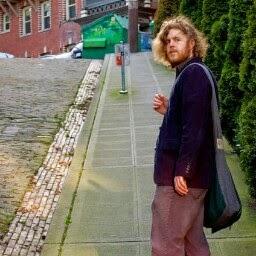 Ryan Packer lives in the Summit Slope neighborhood of Capitol Hill and has been writing for the The Urbanist since 2015. They report on multimodal transportation issues, #VisionZero, preservation, and local politics. They believe in using Seattle's history to help attain the vibrant, diverse city that we all wish to inhabit. Ryan's writing has appeared in Capitol Hill Seattle Blog, Bike Portland, and Seattle Bike Blog, where they also did a four-month stint as temporary editor.