The Urbanist is excited to announce our first tours of the season. The inaugural tour is 10am Saturday, May 27th with Lid I-5, a group dedicated to advocating for freeway lids over I-5 in Seattle in order to reduce the negative impacts of the car-choked freeway and create space for parks, housing, and amenities. RSVP to reserve your spot.
The walking tour will cover the Downtown Seattle study area, where Lid I-5 and the City of Seattle have advanced a feasibility study showing a lid would work. The tour will start at the corner of Marion Street and 7th Avenue (703 Marion Street Seattle, WA 98104) and last an hour and a half, give or take.
Lid I-5's grassroots urban design effort is gaining momentum in the mission to build a more connected, sustainable, and equitable city. Tour organizers invite participants to "join the volunteer-led Lid I-5 Steering Committee on a tour of the Downtown lid study area to experience the dreadful freeway canyon firsthand and hear the latest project details. You'll see how Seattle's unique topography and the freeway configuration will influence design, and walk through existing lids at Freeway Park and the Convention Center. And you'll learn about the project's latest milestones with public policy and funding that are making it happen."
The event is happening rain or shine. Tour goers are encouraged to wear comfortable shoes and weather-appropriate clothing. This walk is approximately 1.25 miles and includes staircases and moderate hill climbs. Donations of $10 per person or more are welcome but not required to participate. Your contribution can help sustain Lid I-5's efforts for the years to come, through their fiscal partnership with the Seattle Parks Foundation.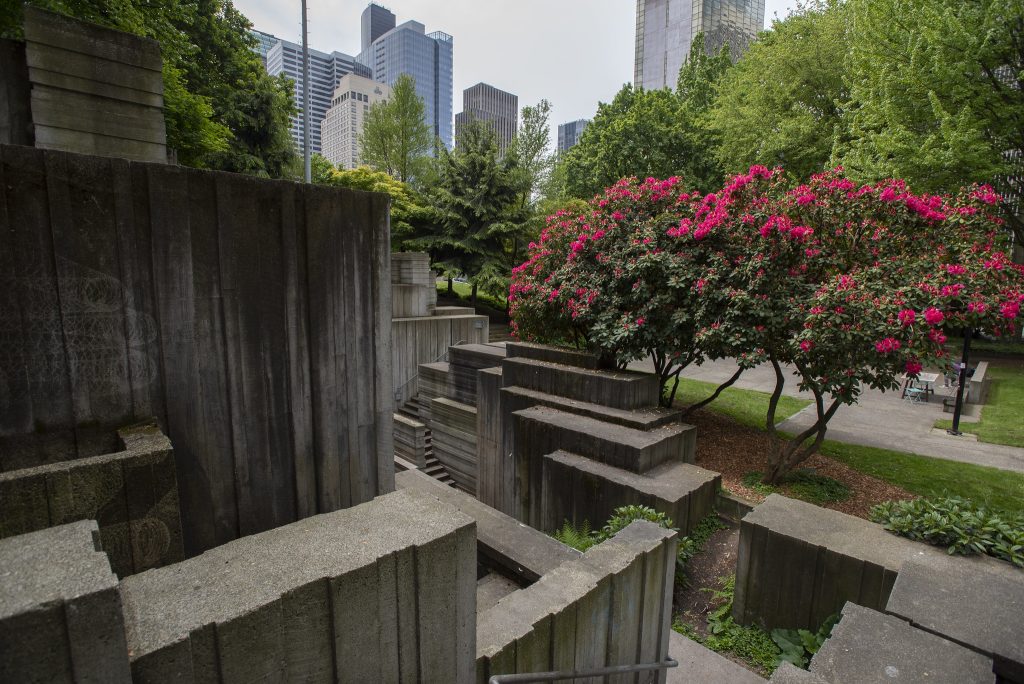 If you can't make that time, don't worry, Lid I-5 is doing the same tour on three more dates this summer.
Lid I-5 Walking Tours of the Downtown Seattle study area
Walking tours are free; donations of $10 per person or more are welcome but not required to participate.
Lid I-5 and The Urbanist have also teamed up for a biking tour on June 24th that covers both Downtown Seattle and the I-90 lids in Judkins Park and Mercer Island via the I-90 Mountains to Sound Greenway bike trail. That tour starts at Seattle's Freeway Park and ends at a Mercer Island lid park, which is a 6.5 mile one-way trip.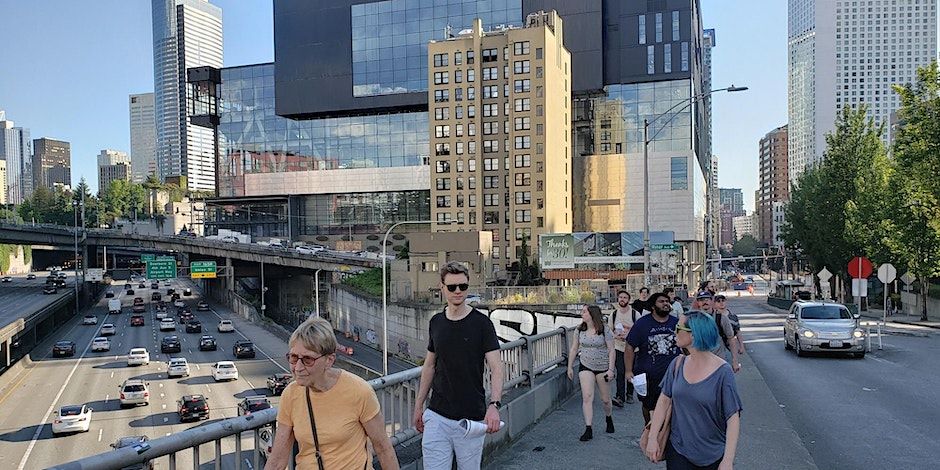 Alternatively, Lid I-5 is doing a University District and SR-520 biking tour on Saturday, July 1st.
Biking Tours
The biking tours cover two different areas looking at existing lids on I-90 or SR-520. Biking tours are ticketed and cost $15 per person. Estimated duration is 2 hours.
One of Lid I-5's recent wins was to get support for lidding I-5 into the Seattle Comprehensive Plan. In 2021, a feasibility study showed lidding I-5 downtown is technically feasible and include significant opportunity for not just park space but also sections that could support large buildings that could be used for housing or a number of other purposes.
In 2015, Scott Bonjukian, a former Urbanist boardmember and events coordinator, did his grad school thesis on lidding I-5 and published his case and initial findings in The Urbanist. That study helped kickstart the Lid I-5 movement. Bonjukian is now co-chair of Lid I-5's steering committee.
Freeways and urban cores do not mix well. Lids can help repair the original sin of plowing I-5 through Downtown Seattle in the first place and displacing tens of thousands of residents in the process while leaving the rest mired in air pollution, noise pollution, and the risk entailed in more dangerous, less walkable streets ever since. Plus, a lid creates an unique opportunity for a major park in Downtown Seattle, which is sorely lacking such a park. In short, it's a heckuva idea. Join us on a tour to see for yourself.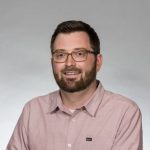 Doug Trumm is the executive director of The Urbanist. An Urbanist writer since 2015, he dreams of pedestrianizing streets, blanketing the city in bus lanes, and unleashing a mass timber building spree to end the affordable housing shortage and avert our coming climate catastrophe. He graduated from the Evans School of Public Policy and Governance at the University of Washington. He lives in East Fremont and loves to explore the city on his bike.