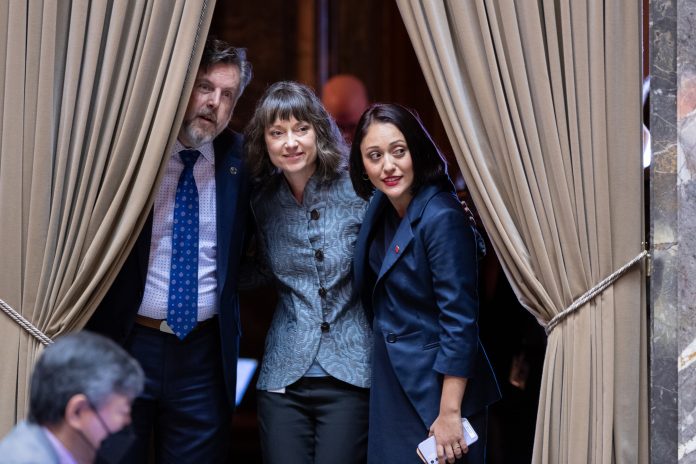 In this year's legislative session, the Washington State Legislature passed extensive housing reform. House Bill 1110 compelled many cities in Washington to open up single-housing residential zones to long-banned duplexes, cottage courts, and small apartments. Such middle housing has been missing from the calculation for years, and it's no wonder that housing has become unaffordable in that time.
It took a lot to pass that missing middle legislation. In this episode, Doug Trumm and Ray Dubicki bring together interviews with key players who worked to get through the visible and invisible layers of legislating. You will hear from Marcella Buser from Futurewise and Cliff Cawthon from Habitat for Humanity of Seattle-King and Kittitas Counties about the process of building a coalition. Carl Schroeder from the Association of Washington Cities will talk about reaching compromise among many that may not really be interested. And Bryce Yadon from Futurewise and Senator Yasmin Trudeau (D27 – Tacoma) will talk about working the floor in the state legislature. Through it all, lead sponsor of HB 1110, Representative Jessica Bateman (D22 – Olympia) will narrate the process.
We want to know your thoughts on the passage of HB 1110 and the hurdles middle housing needs to overcome in Washington. Reach out to us at podcast [at] theurbanist.org.
As always, you can find The Urbanist podcast on iTunes, Spotify, and other major platforms. And if you are enjoying the podcast, be sure to offer a "like" or "thumbs up" on your favorite platform. It's a great way to spread the word to new listeners.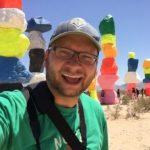 Ray Dubicki is a stay-at-home dad and parent-on-call for taking care of general school and neighborhood tasks around Ballard. This lets him see how urbanism works (or doesn't) during the hours most people are locked in their office. He is an attorney and urbanist by training, with soup-to-nuts planning experience from code enforcement to university development to writing zoning ordinances. He enjoys using PowerPoint, but only because it's no longer a weekly obligation.