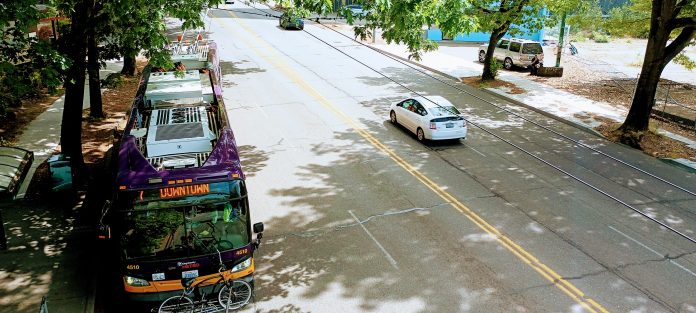 The Seattle Department of Transportation (SDOT) has selected a layout for a bus lane on Rainier Avenue south of Judkins Park Station, a project that could significantly improve speed and reliability on one of King County Metro's highest ridership routes. In doing so, the department is choosing safety over vehicle throughput, siding with people who walk, bike, and take transit through the corridor. The new northbound bus lane, set to be installed next year, could save transit riders as much as five minutes per trip during peak congestion. But the design selected will be one that forces SDOT to face the reality of how its transit-only lanes, many of which lack a clear enforcement mechanism, are currently operating.
Under the plan, one lane of northbound Rainier Avenue South between South Walden Street (near Mount Baker Station) and Judkins Park Station at I-90, will be converted to transit-only with right-turns allowed. Last year, SDOT put two options forward, with the other retaining two northbound lanes for through traffic, instead deleting the center turn lane in order to make way for the curbside transit-only lane.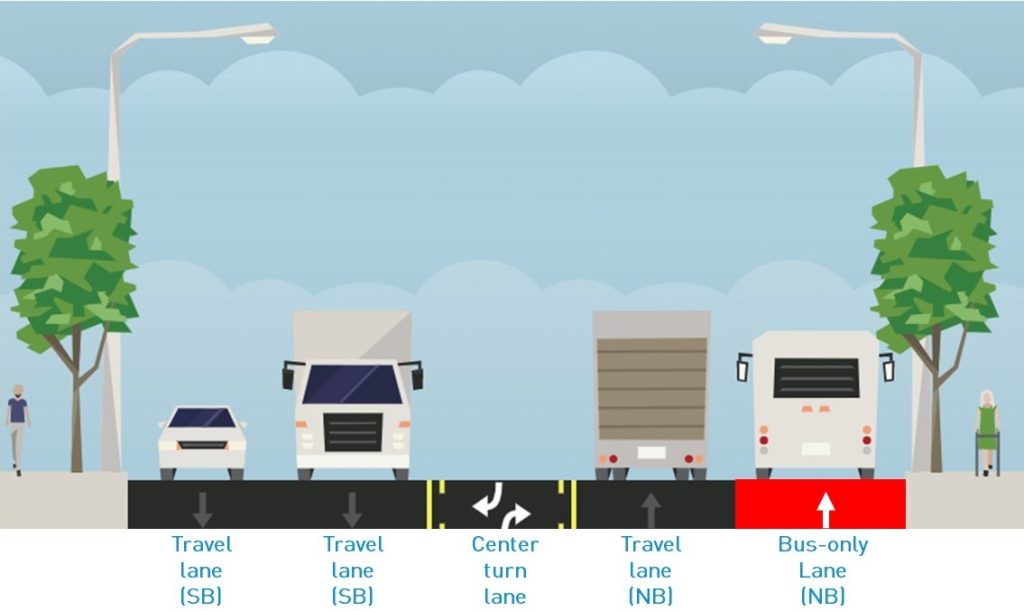 In selecting the option that retains only one general-purpose lane, SDOT sided against the majority of residents who responded to a survey on the two options, one that was dominated by people who stated they ride the bus either rarely or not at all. Out of 1,330 responses received over six weeks last fall, 53% were in favor of maintaining two northbound travel lanes, with 41% preferring to keep the center turn lane, and the rest refusing to choose. But the results were very different when looked at through the lens of how survey respondents get around the city, with 58% of respondents who say they primarily get around on the bus and 61% of people who walk, bike, or roll for transportation saying they favor keeping the center turn lane.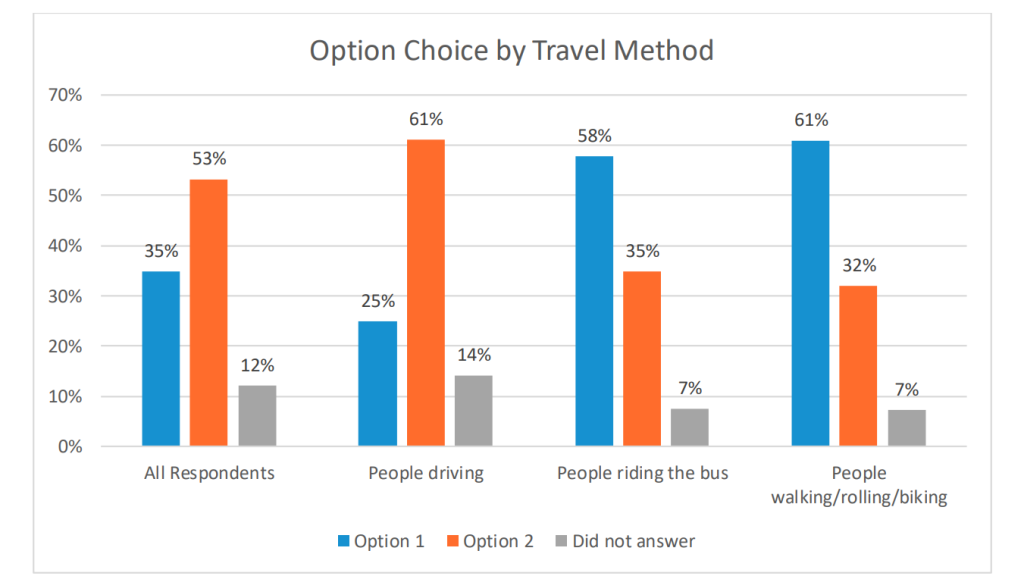 Wrapped up in the majority of respondents who want to maintain the travel lane are those respondents who don't want to install any bus-only lanes on Rainier Avenue South. A sizable majority of respondents who said they preferred maintaining two traffic lanes provided negative feedback about the project overall. A sampling of the comments: "I do NOT support either option. Creating major traffic jams on Rainier Ave S. is an AWFUL idea!!!!! What are you people thinking???? Get rid of the bus only lanes you installed on Rainier Ave South!!!!!," one person wrote.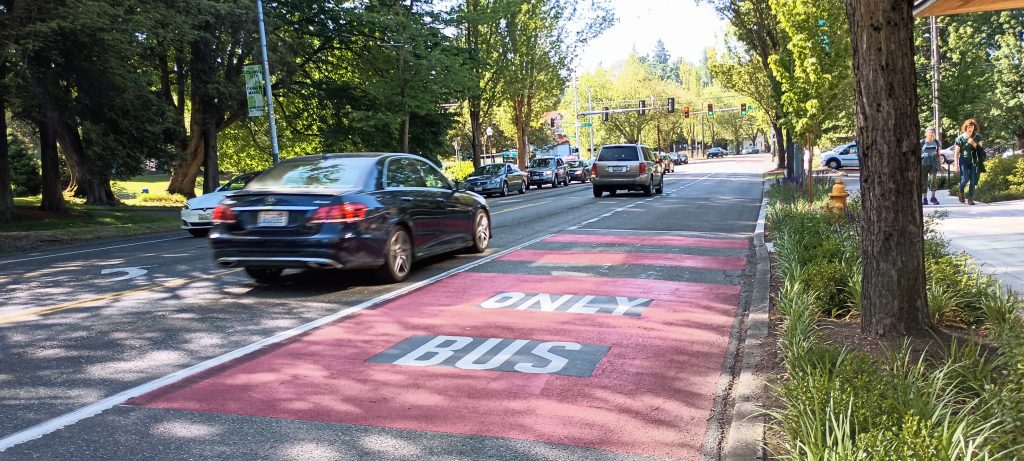 "People who walk/roll and bike are happier with the bus only lanes," a summary of the survey, produced by a consultant, noted. "People who drive… are generally more upset." In picking the option that it did, SDOT cited safety benefits that won't be gained if Rainier Avenue South continues to feature two lanes of fast-moving traffic without a place for people to pull out to make turns.
"We heard in our engagement about the need for the safety of people walking and rolling on Rainier Avenue S and maintaining access to businesses," SDOT's announcement earlier this month noted. "In working to balance the needs of all users, we also considered the needs of the freight community, who require lanes wide enough to move goods safely through the corridor."
Of course, to see significant safety gains on Rainier, the geometry of the street would need to be fundamentally changed, something the city has shown no interest in pursuing.
In extending a bus-only lane closer to I-90, the city is set to unlock even more speed and reliability benefits from the corridor, with SDOT citing an incredible five minutes in travel time savings when congestion is at its height on the street. While the city hasn't released up-to-date traffic volume data for city arterial streets lately, data from 2019 shows that average daily volumes on the segment of Rainier set to see the new bus lane range from over 34,000 vehicles, close to Mount Baker, to over 44,000 north of the I-90 ramps. Higher traffic volumes on Rainier Avenue South have also been cited as the reason why the city isn't pursing a southbound bus-only lane to match this northbound one.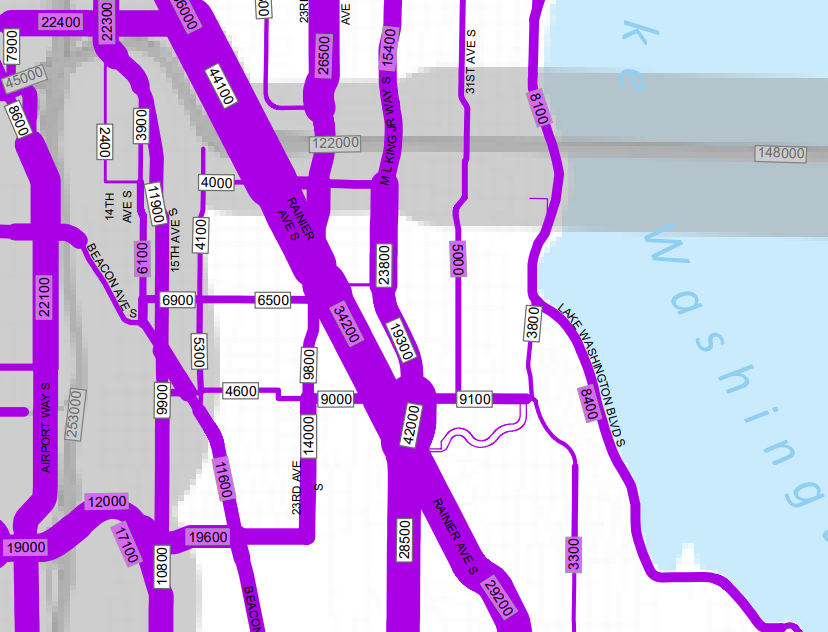 By comparison, Lake City Way in North Seattle, which saw 36,000 daily vehicles on average during the same timeframe, has a curbside bus-only lane but maintains two general purpose vehicle lanes as well as a center turn lane. On Rainier, we can expect the issue of illegal use of the bus lane, or center turn lane, to become even more of an issue if the project is implemented as planned. Further south on the street where a bus lane already exists, crashes involving people illegally using the bus lane are becoming more prevalent.
Unlike in some other parts of the city, like Aurora Avenue North and some downtown intersections, the city isn't allowed to enforce bus-only restrictions on Rainier Avenue South with an automated camera, thanks to the parameters of the current state-directed pilot program.
"At this point in our design process, we have not yet reached the level of detail to select specific engineering tactics to calm traffic, reduce speeding, and discourage illegal passing. As we move forward with our designs, we will consider different ideas to address these concerns based on national safety best practices and what has worked well in other similar situations in Seattle," SDOT's Mariam Ali told The Urbanist.
This next phase of Rainier bus lanes represents a key test for the city to be able to do all of those things. If it can, bus-only lanes in the rest of the city have a clear path forward. If it can't, that door may slam shut for years.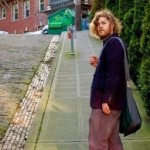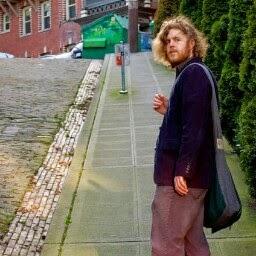 Ryan Packer lives in the Summit Slope neighborhood of Capitol Hill and has been writing for the The Urbanist since 2015. They report on multimodal transportation issues, #VisionZero, preservation, and local politics. They believe in using Seattle's history to help attain the vibrant, diverse city that we all wish to inhabit. Ryan's writing has appeared in Capitol Hill Seattle Blog, Bike Portland, and Seattle Bike Blog, where they also did a four-month stint as temporary editor.