Street improvements are often long and drawn-out affairs. Pop-up projects can show otherwise.
Urban projects can take a significant amount of time and financing to implement. However, due to increasing pressures such as climate change, population influxes, and a widespread desire to create walkable, bicycle-friendly neighborhoods, more rapid approaches are often needed. Tactical urbanism is an approach that makes use of short-term pop-up projects to showcase an urban change, often led by citizen initiatives and protest groups.
These tactical projects provide an opportunity to see urban change in action, without requiring significant amounts of time, funding, or planning permissions. Some tactical urbanism projects are facilitated and approved by the city government, while others, known as guerrilla urbanism, are citizen-led initiatives not approved by the city, often directly in contravention of city bylaws and regulations.
These initiatives have the intention of making temporary changes that can show how a more permanent project would play out.
What Defines Tactical Urbanism?
Tactical urbanism has a number of key features. The Tactical Urbanist's Guide defines tactical urbanism as a process of setting up "flexible and short-term projects to advance long-term goals related to street safety, public space, and more." They note that it consists of a "city, citizen-led, and/or organizational approach to neighborhood-building using short-term, low-cost, and scalable interventions to catalyze long-term change." This can include projects such as pop-up parks, marketplaces, or pedestrian plazas.
For example, during the Covid pandemic a number of cities set up pop-up bike lanes to encourage people to cycle instead of taking crowded public transport, and to allow cyclists more space between each other on the roads. One project in Berlin, Germany was deemed a particular success, with a number of the pop-up bike lanes being made permanent after the project's end. Many Parisian pandemic bike lanes are on the way to becoming permanent fixtures as well.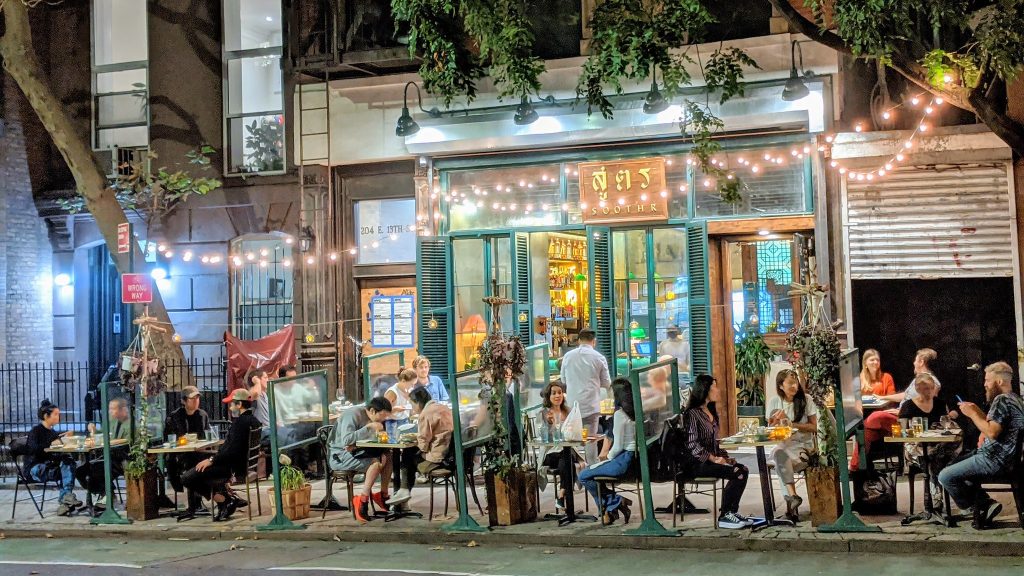 Another common occurrence was the shift from indoor dining to outdoor pop-up restaurants, among other outdoor pop-up parks and areas for people to socialize while still being able to maintain distance from each other. Seattle embraced this trend, leading to a transformation of Ballard Avenue, for example.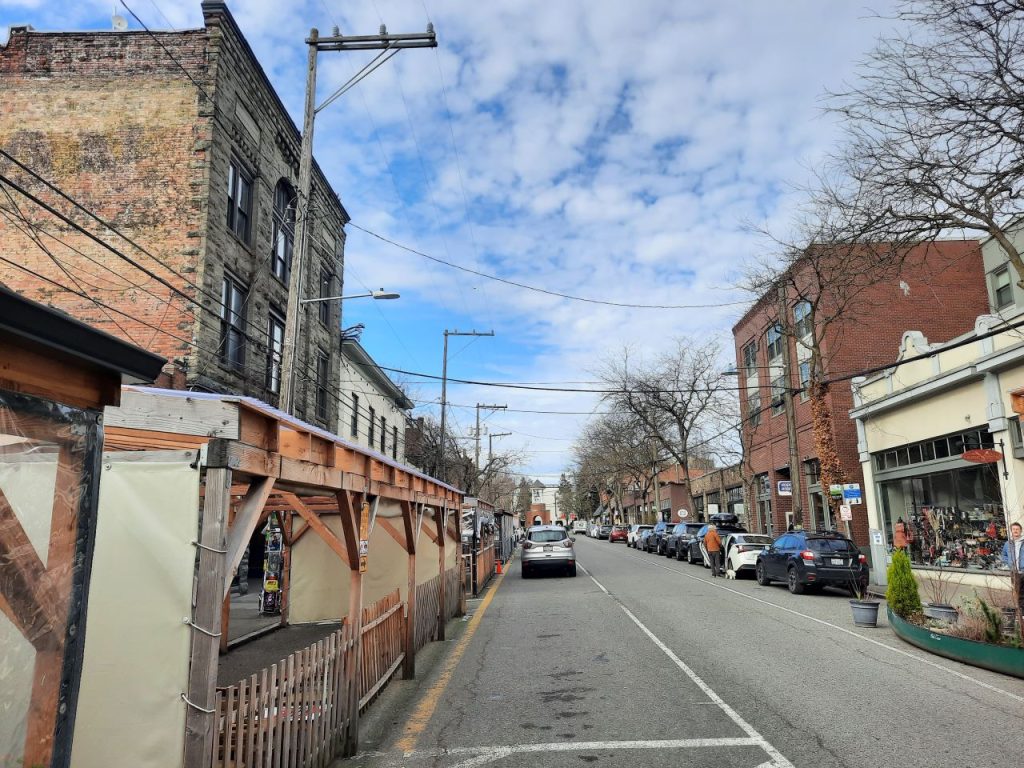 When led by a city or official organization, these approaches are approved by the municipal or city government. Some citizen-led approaches are done without approval, also known as guerrilla urbanism. These projects are sometimes considered "unsanctioned, unscripted, and seemingly 'undesirable' activities," such as taking over vacant land and turning it into playgrounds or social gathering areas, occupying streets or other public spaces, making bike lanes out of human chains of people linking hands, or simply painting crossworks or bike lanes on roads where activists deem them necessary.
A number of examples of tactical and guerrilla urbanism show the popularity of these approaches, and the potential they have for facilitating, encouraging, and solidifying lasting urban change.
Park(ing) Day
One such well-known example of tactical urbanism is the demonstration known as Park(ing) Day, which started in San Francisco. Park(ing) Day is an urban protest or demonstration that describes itself as a "global, public, participatory project where people across the world temporarily repurpose curbside parking spaces and convert them into public parks and social spaces to advocate for safer, greener, and more equitable streets for people."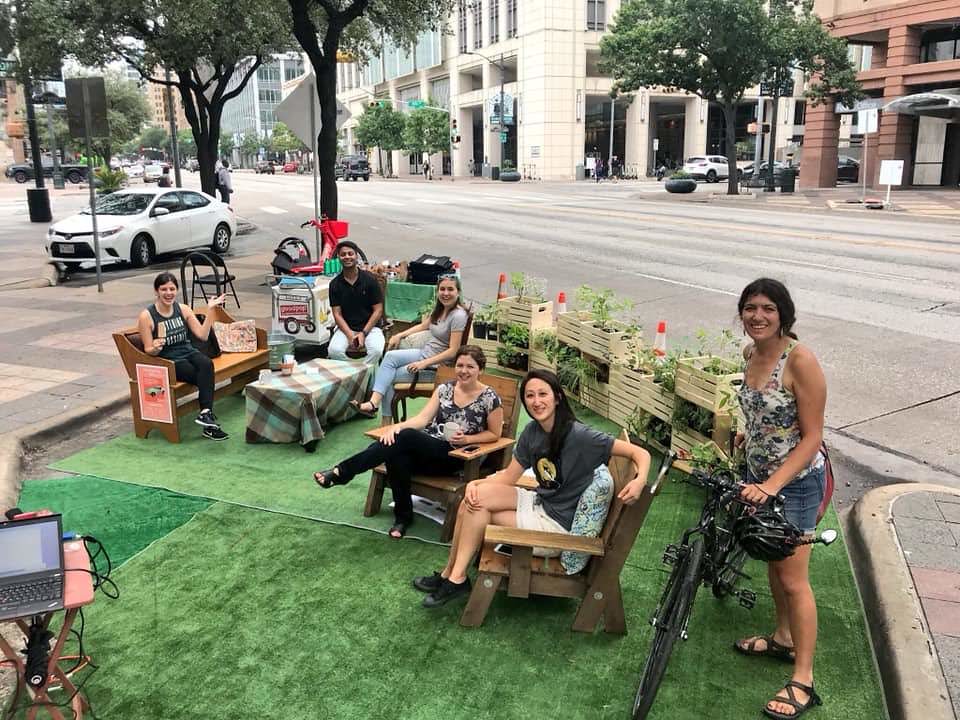 It began originally as a guerrilla art project that has transformed into a much larger movement for urban transformation. The Park(ing) Day events are part of a hope to prompt further discussions about how we make use of public space in urban areas, and how much of that public space is allocated to cars and car parks.
Ghost Bikes
Another example of tactical urbanism in action is the installation of ghost bikes throughout the city. These ghost bikes are a form of memorial for people killed by motorists or in other cycling collisions, to highlight road infrastructure that may need to be made safer. The Guardian notes that "ghost bikes aim to act as both a memorial—they feature the name of the dead rider and other details, whether on a sign or painted to the frame — and a cautionary reminder for cyclists and drivers about what can happen when a bike and a vehicle come into contact."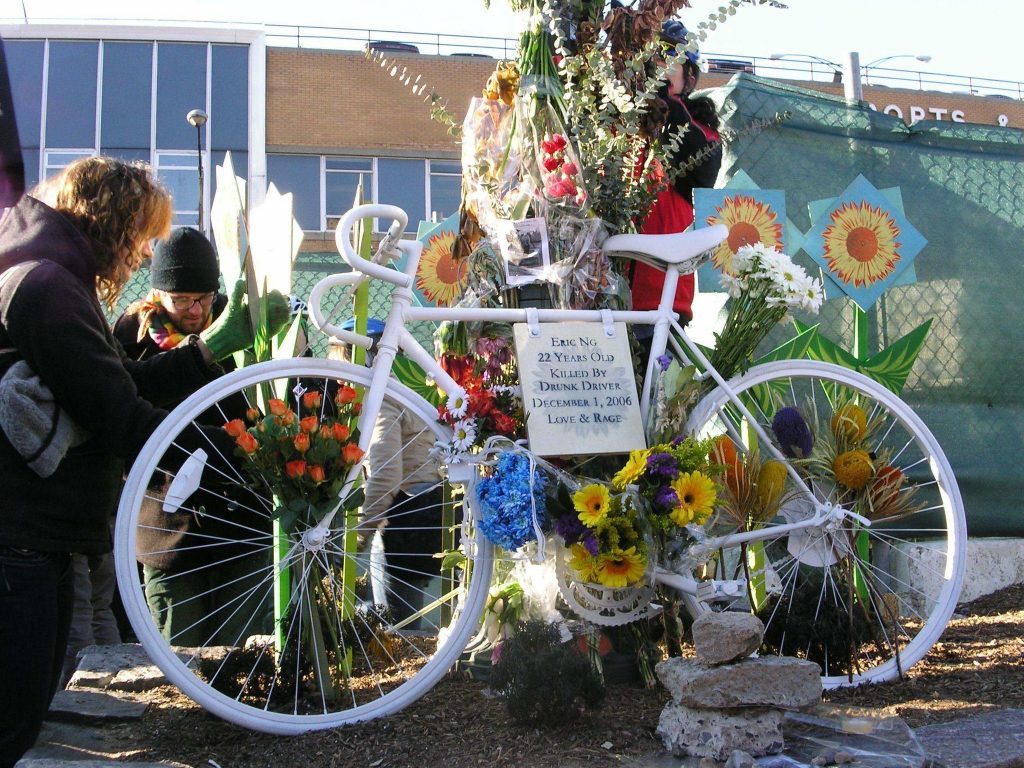 Ghost bikes have been popping up around the world since 2003, and initially their placement occurred as a "defiant or subversive act, a kind of guerilla street art that city officials removed quickly, sometimes within days." Over time, their placement has become more common and more accepted, as both memorial sites and a silent protest for urban change.
Seattle Department of Transportation and Crosswalks
In Seattle, the lack of tolerance for particular instances of guerrilla urbanism was widely covered by the media, in the case of the Seattle Department of Transportation (SDOT) and their reaction to an unsanctioned crosswalk. Bloomberg notes that a "group of residents of the city's Capitol Hill neighborhood painted it themselves. Two days later, Seattle Department of Transportation workers were at the scene, power-washing the zebra stripes into oblivion."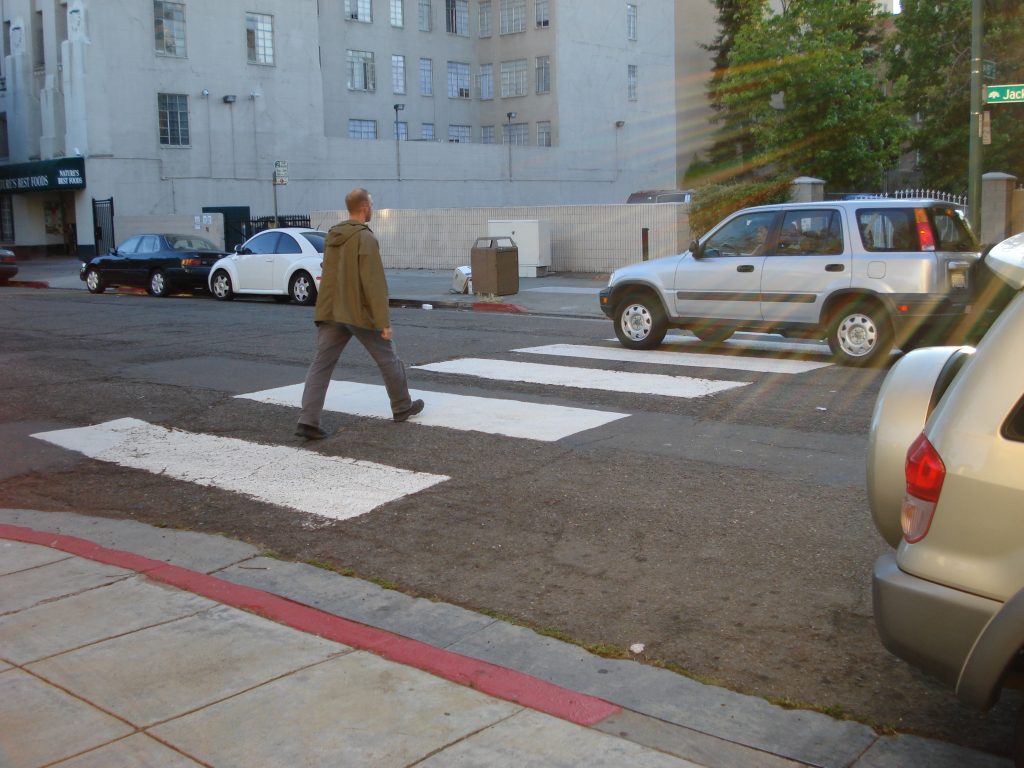 This was in stark contrast to SDOT's lack of action to so-called "eco-blocks," unsanctioned horizontal concrete blocks which prevent large vehicles from parking in front of businesses. The public outcry was widespread, as transportation agencies were seen to be spending "more urgency removing citizen-built crosswalks than they do installing official ones." The legitimacy of tactical urbanism and guerrilla urbanism is often hotly contested by residents and the municipality.
Looking ahead
Tactical urbanism is one way for city governments to pilot projects and to take short-term, low-cost action to determine the viability of an urban change. Citizen-led approaches and guerrilla urbanism can equally facilitate these changes, and can highlight pre-existing failures and issues with the use or allocation of urban spaces. The use of both pop-up and short-term projects driven by city governments, and the citizen-led demonstrations and protests, can contribute to major urban transformation, and play a significant role in highlighting pre-existing insufficiencies as well as urban potential, and the underlying need for the continuing reformation of public space.
If city governments do not lead on street transformation to better serve their residents and promote safety, they might find themselves beset with more guerilla urbanism projects as residents take matters into their own hands frustrated after decades of failing to shift the car-centered paradigm.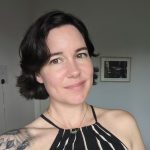 Leah Hamilton is an editor and writer published by Insider, Atlas Obscura, and Penguin Random House New Zealand. Leah loves to write about sustainable urban development, mental health, and matters of the heart. She spends her time reading, walking her dog, and eating unreasonable amounts of chocolate. You can find her at https://leahhamilton.xyz/.