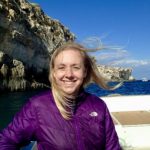 Natalie Bicknell is Senior Reporter at The Urbanist. She is a writer and community college instructor who lives in the Central District with her husband and two dogs. In her research and writing, she is always on the lookout for better ways of creating sustainable, diverse, and vibrant cities. Email her at natalie [at] theurbanist [dot] org.
At a recent presentation by Shift Zero, a zero net carbon building alliance, mention of Initiative 1631 stirred excitement among the green building professionals in the room. Initiative 1631, otherwise known as the Carbon Pollution Fee, will be on the ballot this November. If Initiative...
The Seattle Design Festival, sponsored by Design in Public, is moving into its first full week of events, including many related to urban design, architecture, sustainability, and social equity. The entire festival runs until September 23rd, with events occurring at different locations throughout the city.
A proposed development in the Central Area demonstrates why Seattle's micro-housing of the present does not offer the affordability of the past. At 159 12th Avenue, plans are moving forward to transform a steep overgrown lot littered with trash into Sound Flats, a seven-story,...
Within a year, 1,400 new housing units will come online in First Hill, which is already one of Seattle's densest neighborhoods, as well as a major employment center that continues to add more workers and jobs. Since the chances for the expansion of light rail into First...
Pioneer Square has the most to potentially lose--but also gain--from the connection of Seattle's downtown streetcar lines. During her daily commute into Pioneer Square on Link light rail, Lauren Davis, who is assistant director of ArtXchange Gallery, noticed a change in ridership after the completion of the Capitol Hill and...
Former Seattle city council member, Nick Licata is holding a salon on Design and Citizen Activism on August 8th with UW Professor Karen Cheng. Licata, who served five terms on the city council, has published a book called Becoming a Citizen Activist. I met up with him at Café...
This is the second part of a two-part series. The first part is here. When we live in an environment which is dominated by ideas and actions that are contrary to our well-being, then we have to design spaces and places that are conducive to and promote our well-being. --Wyking...
A year has passed since Africatown Community Land Trust acquired a twenty percent ownership stake of the land parcel at 23rd and Union in the Central District, and during this time Africatown has been busy designing its future. Fundamental to Africatown's design approach is the creation and facilitation of...