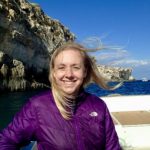 Natalie Bicknell is Senior Reporter at The Urbanist. She is a writer and community college instructor who lives in the Central District with her husband and two dogs. In her research and writing, she is always on the lookout for better ways of creating sustainable, diverse, and vibrant cities. Email her at natalie [at] theurbanist [dot] org.
From Condo Liability Reform to Minimum Urban Density, will 2019 reshape housing policy? The Master Builders Association hopes so. With midterm elections just around the corner, the Master Builder's Association of King and Snohomish Counties (MBAKS) unveiled its 2019 legislative priorities at its annual...
On October 18th the Queen Anne Community Council filed an appeal to the City of Seattle's Environmental Impact Statement (EIS) on Accessory Dwelling Units (ADUs), better known as backyard cottages, basement apartments, and mother-in-law suites. The organization is currently raising money to finance the environmental and legal...
To create more equitable outcomes, the needs of parents with school-age children must be better addressed in future transportation solutions. At 8am any given school day in King County, the cars snake around the elementary school, inching toward the drop off zone. The...
Pike/Pine Protected Bike Lane Community Design Workshop, Thursday, October 25th, Summit Event Space, 420 E. Pike Street A volunteer-driven effort is leading the way to ensure that the forthcoming protected lane connection on Pike/Pine between Capitol Hill and downtown Seattle is safe and inviting...
So why have affluent neighborhood groups like the Queen Anne Community Council resisted proposed policy changes? Last week, the City of Seattle released a Racial Equity Toolkit on Policies for Accessory Dwelling Units (ADUs). This Racial Equity Toolkit (RET) was completed to assess...
But can the soul of the old Victorian house live on in a new mixed-used building? According to modernist architect and urban planner Le Corbusier, "A house is a machine for living in." This philosophy unpinned his collection of essays, "Towards an Architecture," in...
"A Broken System" Limits Funding For General Fund, Transit, Housing, and More... On September 24th, King County Executive Dow Constantine put forth the proposed King County budget for 2019/2020. Lacking the hype that accompanied Mayor Durkan's first City of Seattle budget, the County's...
The City's proposed changes for accessory dwelling units lacks Portland and Vancouver's ambition. On October 4th, the City of Seattle released its Final Environmental Impact Statement (EIS) for land use code changes to remove barriers to the creation of accessory dwelling units (ADU) and detached dwelling...