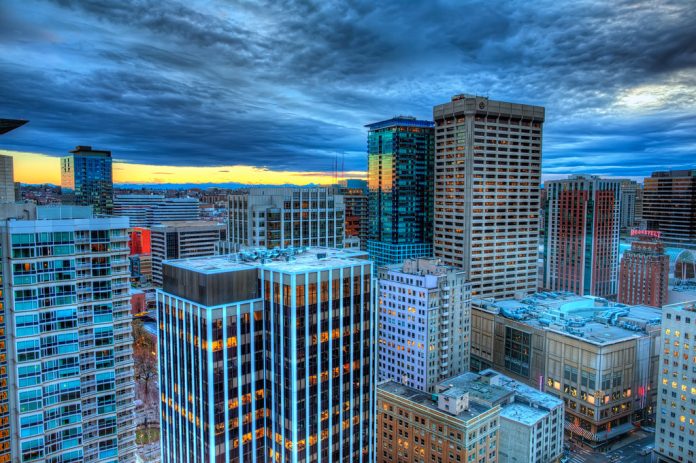 For tenants of large apartment buildings, the prospect of a new water heating system installation can be cause for alarm. Prolonged utility shutoffs present a real burden for residents, at times even forcing them to relocate during the work period. But at Bayview Tower, a 100 unit affordable senior apartment building operated by the Seattle Housing Authority in Belltown, the upgrade from an old electric boiler to a new ultra-efficient commercial heat pump water heating system was achieved in a single afternoon, with minimal disruption for residents.
The project will have long-term impact, however. The new system is expected to reduce the building's energy use from 230,000 to 95,000 kilowatt hours per year. Overall, a recent study found that commercial heat pump water heaters operate on about a third of the energy of other systems.
Bayview Tower's smooth transition to energy savings can be attributed to new fully integrated commercial heat pump water heating systems pioneered by Seattle engineering firm Ecotope and the Bonneville Power Administration, a nonprofit federal power marketing administration based in the Pacific Northwest.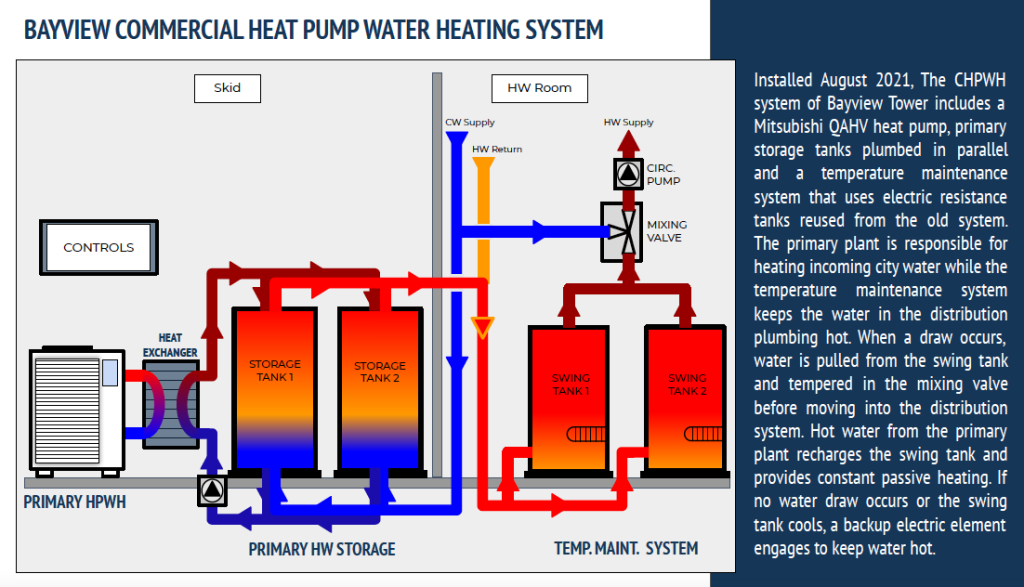 Assembled in a factory, delivered onsite by truck, and lifted onto the building's roof for installation, Ecotope and Bonneville Power Administration's plug and play commercial heat pump water heating system at Bayview Tower may represent a game changer for the building industry by greatly simplifying the process by which existing commercial and multi-family developments are retrofitted with more environmentally sustainable water heating technology.
"Our system eliminates the need for specialized knowledge and experience. It was tested and known to work before leaving the factory, which reduces the risk to the building owner and makes it easier and faster to install," said John Heller, CEO of Ecotope. Heller describes Ecotope as a mission-driven company that has focused on leading the building sector toward more efficient, low carbon buildings since the 1970s.
Significant potential to reduce building emissions
Decarbonization advocates are hopeful the new commercial heat pump water heater technology will make it easier to slash carbon emissions from building operations, which comprise roughly 28 percent of annual global carbon emissions.
In the U.S. alone, water heater energy use is responsible for emitting over 100 million tons of carbon into the atmosphere every year. The Advanced Water Heating Initiative estimates more than 25 million water heating systems in the U.S. will need to be replaced in the next five years. Converting these systems to more efficient heat pump water heaters offers a major opportunity to reduce emissions.
In residential buildings, heat pump water heaters are becoming more common, as shown by products on sale at major retailers like Home Depot or Lowes. But commercial heat pump water heating systems remain rare due to the difficulty and expense of customizing systems for different developments.
Recognizing the need for an easier to implement product, Ecotope and the Bonneville Power Administration began working on how to bring a grid connected, easy to install model to market about a decade ago. Over several iterations of field pilots, the collaborators refined their technology and practices, but it was only after the introduction of Mitsubishi's QAHV heat pump water heater into the U.S. market earlier this year that projects like Bayview Tower became obtainable.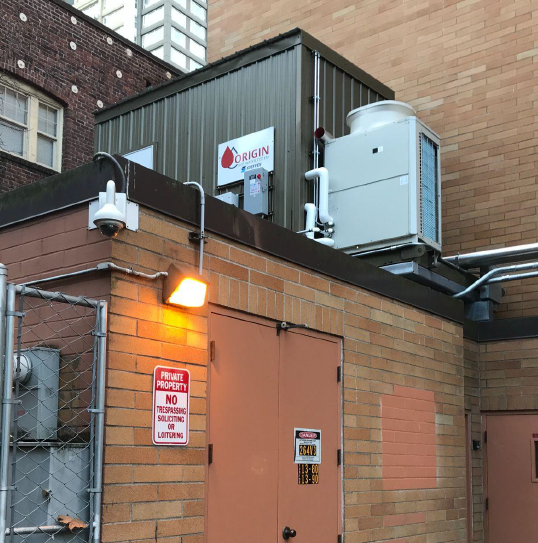 In addition to offering an ultra customizable module design in which up to 16 units can be combined to cover energy capacities ranging from 40 to 640 kilowatts, Mitsubishi's model utilizes carbon dioxide as a greener cooling agent than chlorofluorocarbons (CFCs). "Typical refrigerant products have high global warming potential," Heller said. "CO2 is about 2,000 times less damaging than traditional artificial refrigerants."
Bonneville Power Administration's goal remains to create holistic solutions that can shift the building sector toward greater sustainability. "We are the federal government; we're not selling a product. We've developed a means by which heat pump water heating systems can be used to decarbonize commercial buildings," said Keshmira McVey, Program Manager, Emerging Technologies. "Our tools and design practices can be used with manufacturers with multiple products."
Growing demand backed by government interest
Both the demand and need for these products is high. Last year, the City of Seattle updated its energy codes so that starting January 1st, 2022, hotels and multifamily buildings applying for permits cannot have gas powered water heating systems. For non-residential commercial building permits, the new rules go into effect in April.
Robert Weber of the Bonneville Power Administration estimates that across the U.S. 55 cities have implemented code requirements for buildings to adopt more efficient heat pump water heating systems. That number is expected to increase as more jurisdictions work to reduce building emissions, and also as more cost-effective and easy to implement solutions are made available. The federal government has jumped on board as well; last May the Department of Energy unveiled the E3 Initiative (Energy, Emissions, and Equity), which is focused on "advancing the research, development, and national deployment of clean heating and cooling systems that include heat pumps, advanced water heaters, low-to-no global warming potential refrigerants, and smarter HVAC diagnostic tools in residential and commercial buildings."
Installation of the commercial heat pump water heating system at Bayview Tower cost approximately $600,000, of which $350,000 was contributed by the City of Seattle's Office of Housing (OH). Not cheap, but the energy savings the system provides are expected to save about $15,000 in annually in building operating costs.
"OH has operated an energy efficiency upgrade program for over 30 years, paying for energy improvements in homes owned by low-income homeowners and in multi-family buildings in which a majority of residents qualify as low-income," said Stephanie Velasco on behalf of OH.
The Office also funds projects with both the Seattle Housing Authority and local nonprofits. These projects include improving insulation, air sealing, lighting, and installation of HVAC (heating, ventilation, air cooling) systems. Velasco said that OH supports installation of heat pump water heaters because of the excellent energy savings opportunity they offer.
Prior to Bayview Tower, OH had already installed many heat pump water heaters, both in multi-family buildings and single family homes. However, in multi-family buildings, most of the heat pump installations have been decentralized systems (one water heater per apartment). Two other multi-family centralized heat pump water heating systems were completed before Bayview Tower, but both used residential, instead of commercial grade equipment.
Looking forward, OH has identified another building, West Town View, an affordable multi-family building owned by Seattle Housing Authority on Queen Anne Hill, as a good candidate for a commercial heat pump water heating system, and it is currently in the process of assembling funding for the project. To learn more about OH's energy saving and weatherization programs, consult their websites for homeowners and renters and multi-family building owners.
Ecotope and the Bonneville Power Administration continue to partner on new efforts. One of those, Ecosizer, is a free online tool for sizing centralized heat pump water heaters in multifamily buildings. The tool takes into consideration weather conditions, hot water demand, and other factors to assist building industry professionals in understanding how many commercial heat pump water heaters may be needed for a project. Heller also shared that they are working on another free online tool called EcoSim, which will provide performance modeling on commercial heat pump water heating systems across a range of climate zones. EcoSim will be available to the public sometime in 2022.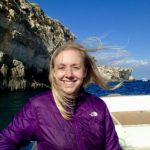 Natalie Bicknell Argerious (she/her) is a reporter and podcast host at The Urbanist. She previously served as managing editor. A passionate urban explorer since childhood, she loves learning how to make cities more inclusive, vibrant, and environmentally resilient. You can often find her wandering around Seattle's Central District and Capitol Hill with her dogs and cat. Email her at natalie [at] theurbanist [dot] org.