It almost seems like every other week these days you hear about another light rail-involved collision in Rainier Valley. And the reason for why is obvious: at-grade running trains cross more than a dozen intersections on Martin Luther King, Jr. Way S. Each of those crossings introduce risk for collisions with people walking, rolling, biking, and driving — the latter being the most frequent culprit for instigating collisions. In a report from 2019, we detailed how Link trains were the subject of one collision every 40 days in Rainier Valley since 2009.
Light rail collisions are bad all the way around. They injure and occasionally kill people. They delay service and cause cascading service problems. They create bad press and views of rail. And these collisions increase service costs and can cause fleet availability problems if equipment must be taken out of service for repairs.
While Sound Transit should make strategic improvements to enhance safety along the corridor, there is a better long-term solution to the operational problem of at-grade light rail in Rainier Valley. That solution involves four parts:
Constructing an elevated light rail bypass via Rainier Avenue S between Mount Baker and Rainier Beach Stations;
Converting the existing at-grade segment between Mount Baker and Rainier Beach Stations to a streetcar line;
Adding several infill stations on the existing at-grade segment; and
Extending the existing at-grade segment to the First Hill Streetcar line.
While some may be allergic to the notion of elevated rail, it is a widely used international best practice in active urban districts and works phenomenally well. In cities spanning the globe, from Vancouver and Paris to Busan and Medellín, elevated rail plays a critically important role in creating urban districts and puts the right technology to use for the right situation.
Principally, this project would improve traffic safety throughout Rainier Valley. It would also be quite affordable to complete, improve and connect service on multiple corridors, avoid abandoning existing facilities, and could open up the potential for creative uses under elevated railways. As with any transit project, however, this would mean various disruptions to businesses, residents, and local traffic. But since it would be conducted in phases, impacts could be minimized and short, and appropriately mitigated through strong community assistance and stabilization programs.
A bill in the Washington State Legislature is pending review and approval, but if adopted would provide a potential new funding source for Seattle and Sound Transit to use to fix the corridor as part of a Sound Transit 4 package.
New elevated light rail bypass
To facilitate conversion of the existing light rail corridor between Mount Baker and Rainier Beach Stations, Sound Transit could construct an elevated light rail bypass mostly along Rainier Avenue S. The existing elevated Mount Baker Station sets up this option well right near the junction of Rainier Avenue S and Martin Luther King, Jr. Way S.
Sound Transit could essentially turn the elevated segment right at the end of the southern Mount Baker Station platforms. Enough right-of-way and public property exists to facilitate this. From there, the agency could run an elevated line along the length of Rainier Avenue S with relative ease, though some jogs in the street could impact speeds of trains. Once approaching S Henderson Street, the alignment could curve westward and follow S Henderson Street until about Renton Avenue S. At this point, the alignment would be best served by transitioning underground as a cut-and-cover alignment to tie into the alignment just south of Rainier Beach Station. This is because of a combination of intersections, the Chief Sealth Trail, and high-tension powerlines.
Conceptually, a total of six new stations could be built on the bypass, including a new station to serve the area around the existing Rainier Beach Station since it would be impractical to directly interchange with it. From north to south, stations could be located near S Andover Street, S Alaska Street, S Orcas Street, S Othello Street, and S Cloverdale Street on Rainer Avenue S and Martin Luther King, Jr. Way S on S Henderson Street. This arrangement would allow enough spacing between stations for trains to reach speeds higher than 35 miles per hour (the limit on Martin Luther King, Jr. Way S for trains, for now anyway) along many portions of the bypass, but generally below maximum train design speeds of 55 miles per hour. The faster speeds would reduce travel times throughout the corridor and allow riders to reach their destinations in the city and region with much higher reliability.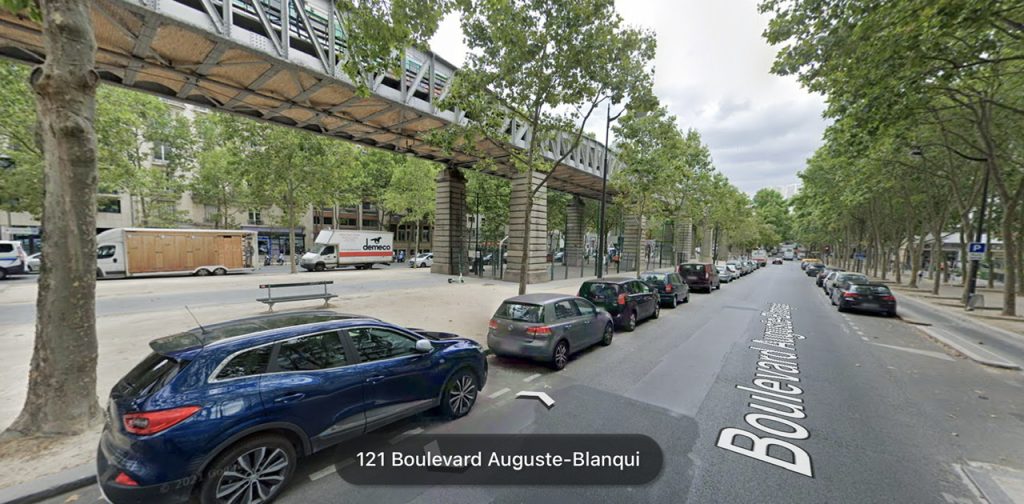 There are several benefits to this approach, such as:
Offering a new rapid transit option to an area of Rainier Valley that lacks it, particular in denser districts;
Eliminating the potential of collisions that disrupt operations within Rainier Valley and improving system reliability;
Reducing the number of light rail vehicles and operational costs needed to serve the 1 Line;
Setting up the potential for the 1 Line to become fully automated, possibly when the Ballard Link extension opens in 2037, which would allow higher frequencies and extra trips for virtually free;

Creating new public plaza and park spaces below stations;

Facilitating median bikeway and pedestrian pathways below elevated railway facilities;
Frequent shadow bus service would still operate along the corridor to provide local coverage; and
Reducing travelway space on Rainier Avenue, which could improve traffic safety.
Conversion and extension of the existing corridor to streetcar
The other big piece to this overall proposal is conversion of the existing at-grade light rail corridor to streetcar and extending it to the First Hill Streetcar Line.
By converting the existing light rail segment to streetcar, lowering train speeds on the corridor closer to the speed limit of Martin Luther King, Jr. Way S (25 miles per hour) would be a more operationally reasonable choice. That would significantly improve safety along the corridor in addition to other potential strategies at intersection crossings. Streetcar trains are also smaller, lighter, and more nimble than Link trains, making them a better technology for the corridor.
The conversion could allow for a whole new set of infill stations beyond just the planned Graham Street Station while the extension would open up the potential for a split line to Capitol Hill and Chinatown-International District/Downtown Seattle.
All existing stations on the corridor could remain in use and be converted to streetcar while the new Graham Street Station is designed with streetcars in mind. Additional infill stations could be located at S Walden Street, S Dakota Street, S Orcas Street, and S Kenyon Street. This would allow for a station about every half-mile rather than every mile.
At the current approach to Mount Baker Station, the existing ramp would likely need to be removed and replaced with an at-grade center-running separated trackway. This would follow along from Martin Luther King, Jr. Way S to Rainier Avenue S as far as S Jackson Street. Buses would continue to use the curb lanes on Rainier Avenue S, which could largely be freight and transit (FAT) and business access and transit (BAT) lanes while Rainier Avenue S is slimmed to just one general purpose lane in each direction. The extension would directly tie into the existing First Hill Streetcar Line. New stations could be constructed at S Forest Street (Mount Baker Station), S Bayview Street, S Plum Street, I-90 (Judkins Park Station), and S Dearborn Street. This would allow for a station about every third of a mile.
As conceived, the extended streetcar could run as a branch service on the First Hill Streetcar Line with a third of trains running to Capitol Hill, a third of trains running to Chinatown-International District, and a third of trains running to Downtown Seattle with service every four minutes (this supposes the Center City Connector is built). That way no trip to Capitol Hill/First Hill and Downtown Seattle is ever more than 12 minutes away and no trip to Chinatown-International District is ever more than eight minutes away. Along the principal corridor south of S Jackson Street, service would be incredibly frequent as a result with all stations served every four minutes and offering a rapid connection to three light rail stations (i.e., the Judkins Park, Mount Baker, and Rainier Beach Stations).
There are other benefits that this streetcar concept presents, such as:
The ability to continue vehicular separation on Rainier Avenue S on the extension, maintaining reliability and speed of trains;
Potential to add more green space to Rainier Avenue S on the extension with grass in the trackbeds;
Frequent shadow bus service would still operate along the corridor to provide local coverage;
Creating new opportunities for street redesigns, including the addition of fully separated bike lanes, added planter strips, and new and improved pedestrian crossings; and
Overall corridor safety improvements and speed control by all roadway users on the city's most deadly street.
Converting the existing corridor to streetcar and extending it does present some challenges. Firstly, who would fund ongoing operations — Seattle or Sound Transit — would be an open question, though long-term it probably seems sensible that Sound Transit own and fund all streetcar facilities in the region. Secondly, the existing light rail corridor runs on 1,500 V DC power while Seattle Streetcars run on 750 V DC power. Dual mode equipment could solve this or changing power systems. Thirdly, converting the light rail corridor would mean it would need new equipment to properly serve it. Additional trainsets would need to be purchased and the existing operations and maintenance facility in Chinatown-International District would likely need to be expanded to store and upkeep equipment.
Summing it up
Overall, this solution would provide a multitude of benefits to Rainier Valley. The likelihood of train collisions in the Rainier Valley would fall dramatically, reducing injuries and fatalities. More frequent and rapid transit service would be provided throughout Rainier Valley. Streets could be greened up, quieted, and turned into play and community spaces. More multimodal and active transportation investments could be delivered to Rainier Valley communities. And the city and region would forever see more reliable and quick light rail service.

Stephen is a professional urban planner in Puget Sound with a passion for sustainable, livable, and diverse cities. He is especially interested in how policies, regulations, and programs can promote positive outcomes for communities. With stints in great cities like Bellingham and Cork, Stephen currently lives in Seattle. He primarily covers land use and transportation issues and has been with The Urbanist since 2014.