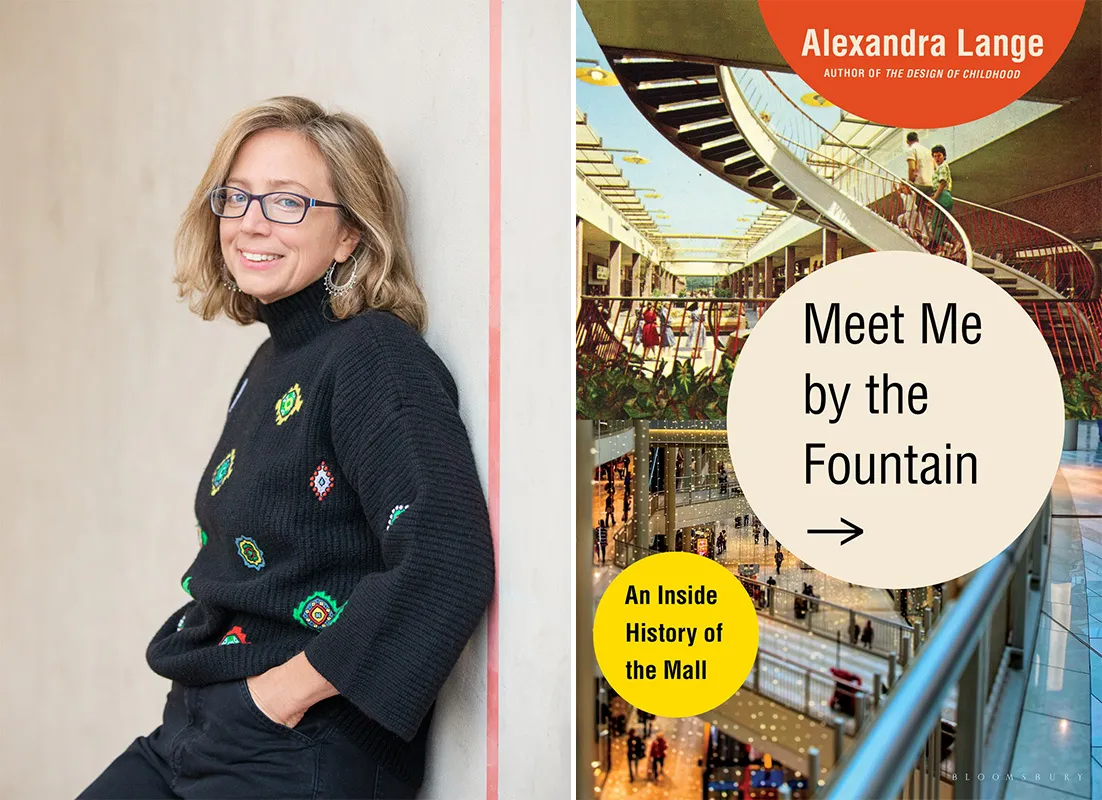 The Urbanist Book Club: Meet Me by the Fountain with Alexandra Lange
American malls are so ubiquitous that it is difficult to consider they were purposefully conceived, actively designed, and meticulously managed. Every facet of an atrium ceiling or food court placement was decided based on cost, profitability, and aesthetics. But malls have rarely been considered as Serious Architecture.
Meet Me by the Fountain, An Inside History of the Mall by Alexandra Lange fills in that gap. Lange will be joining The Urbanist Book Club on January 17th to discuss her work and what she sees as the appeal of malls. Sign up to join the discussion here.
Alexandra Lange is a design critic with published works in Harvard Design Magazine, The Atlantic, and the New York Times. She is a columnist for Bloomberg CityLab, and has been a featured writer at Design Observer, an opinion columnist at Dezeen, and the architecture critic for Curbed. Her previous book, The Design of Childhood: How the Material World Shapes Independent Kids explored the history of children's playthings, and its affect on their journey to independence. The book is assigned text in art and architecture studios at ASU to MIT to VCU.
You can listen to Ray Dubicki's conversation with Alexandra Lange on The Urbanist Podcast, available here or through your favorite podcast streaming service.