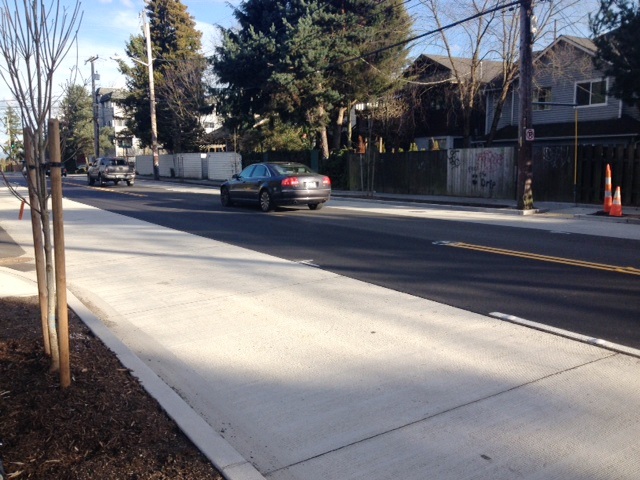 There's been a lot of buzz lately about ST3 and the upcoming City Council election. However, one of Seattle's critical transportation funding measures, Bridging the Gap, needs to be renewed in 2015 and has so far received little attention.
Seattle voters initially passed the nine-year levy in 2006 as a way to reduce SDOT's infrastructure maintenance backlog and provide funding support to pedestrian, bicycle, and transit improvements. Under the direction of the BTG Oversight Committee, the $365 million levy has already paid for the resurfacing of over 200 miles of arterials streets, the construction of over 100 blocks of new sidewalks, and the enhancement of three key transit corridors, among numerous other projects.
Despite BTG's successes, the list of transportation needs for Seattle has grown significantly in the last nine years. The maintenance backlog is now estimated at $1.8 billion (up from $600 million in 2006), and SDOT has determined that the City would need to spend $190 million a year on maintenance projects just to prevent the backlog from growing.
As a city experiencing unprecedented levels of growth and traffic congestion, Seattle is also strained for resources to upgrade its infrastructure in a way that will keep pace with new development. SDOT has now developed pedestrian, bicycle, transit, and (soon) freight master plans to help diversify the city's transportation options and ease congestion, but more funding is needed to sufficiently implement these plans in the near term.
BTG is a measure that has truly benefitted all modes of travel, and at a time when transportation is one of the biggest issues for Seattle and the region, we need to seriously consider increasing the levy in 2015 to keep up with the City's infrastructure needs. While BTG is currently the City's largest voter-approved property tax levy (collecting ~$36 per $100,000 of assessed value in 2007), the levy has proven effective in delivering visible and much-needed bridge and street improvements to neighborhoods throughout Seattle. SDOT acknowledges that Bridging the Gap was "never supposed to fill the gap," but the levy has certainly helped in supplementing funding for critical maintenance and infrastructure projects.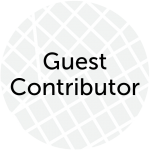 Nick Ferris (Guest Contributor)