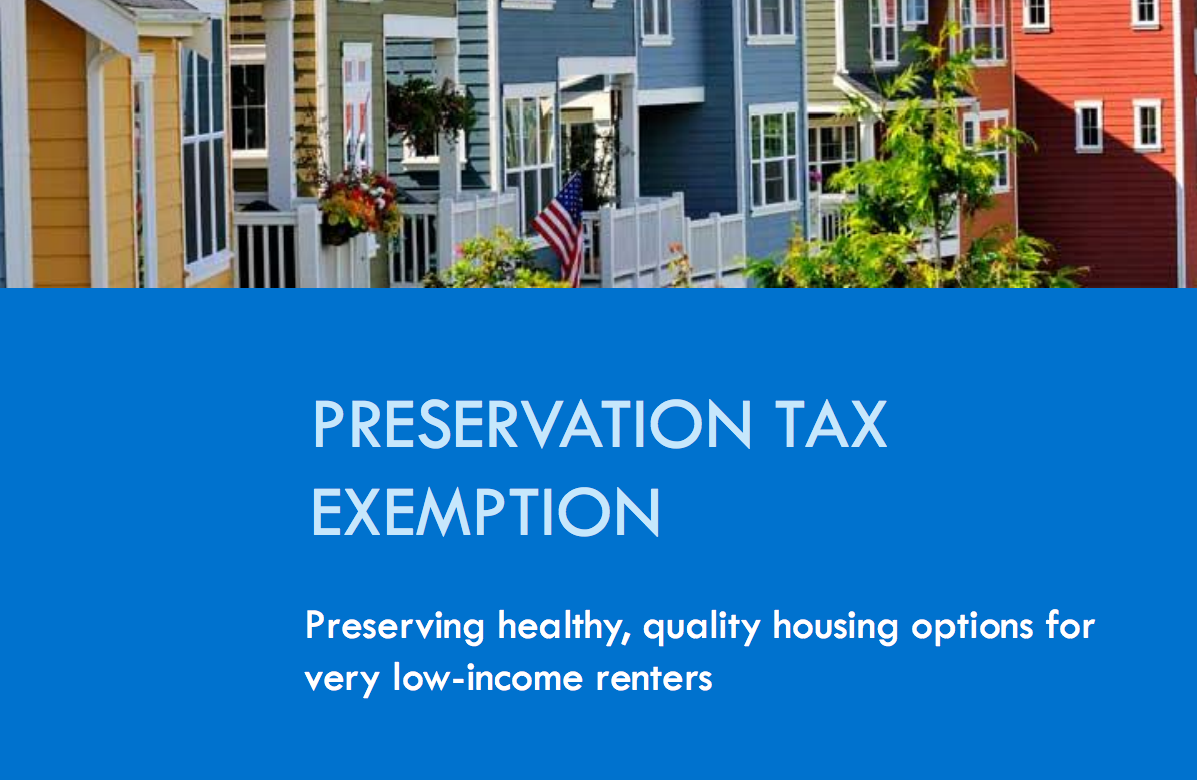 The Washington State Legislature is considering a pair of bills to create a new affordable housing program, dubbed the Preservation Tax Exemption, for very low-income residents. The bills have received a warm welcome in Olympia with wide bipartisan support. If passed, they could give cities an important new tool to prevent displacement, maintain affordability, and ensure the health and safety of their most vulnerable residents.
The Program
Supported by the City of Seattle, the Rental Housing Association, and the Association of Washington Cities, the program would allow cities to exempt certain residential buildings and land from local property taxes for 15 years (they would still be responsible for state property taxes).
To qualify, buildings would need to set aside 25% of units for renters making 50% AMI (area median income), meet certain health and safety standards, and have an occupancy rate of 90% or higher (targeting existing buildings over new development, in contrast with the MFTE program). Cities could further require energy and water efficiencies and target neighborhoods susceptible to displacement.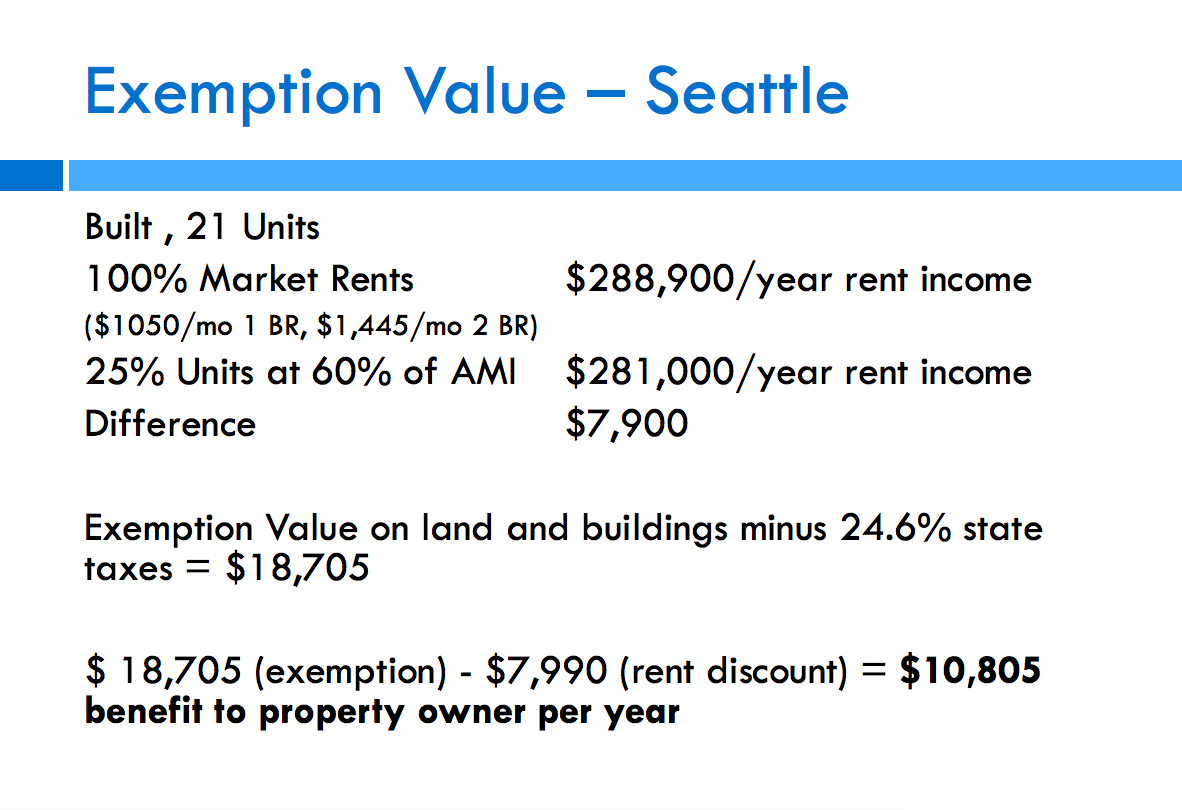 The City of Seattle ran an analysis of the program showing that property owners would likely profit. Examining three hypothetical scenarios in Seattle, Kent, and University Place, the analysis found annual profit of $5,000-$28,000 for owners of modest 25-64 unit buildings. The profits depend on a number of factors, including the applicable tax rates, building age, condition, and location, the number of units, and the assessed value of the property.
The Bills
The bills have widespread bipartisan support in Olympia with approvals out of their respective committees, giving promise that they could pass the divided Legislature where Democrats control the House and Republicans control the Senate — both by slim margins.
The House version, HB 2544, is sponsored by local Seattle legislators Noel Frame (D-36), Cindy Ryu (D-32), Joe Fitzgibbon (D-34), Gael Tarleton (D-36), and Gerry Pollet (D-46). The Senate version, SB 6239, is sponsored by local Senators David Frockt (D-46) and Maralyn Chase (D-32). Notably absent are legislators from the 37th, 11th, and 43rd legislative districts. Both bills are now before their respective financial committees. They must be passed out of these committees by February 9th to continue forward. The regular legislative session concludes on March 10th, though additional special sessions are expected to deal with several contentious issues, including education funding.
Testifying against the bills were the Washington Association of Counties and the Washington Association of County Officials, expressing concern that the city-run programs would exempt properties from county taxes without giving county governments a voice or vote. They suggested allowing counties to voluntarily participate, as is done in other states.
The Senate Bill Report notes several key findings in support from a 2015 report by the Affordable Housing Advisory Board. For example, 36% of Washington households are cost-burdened, paying more than 30% of their income towards housing expenses. Additionally, the State has a deficit of 327,136 affordable and available housing units — for every 100 extremely and very low-income households, only 51 units are affordable and available. The new program would give cities across the state a new tool to curb these alarming statistics.
Let's Make #Homes4WA
Washington faces a very deep housing availability and affordability crisis that has only worsened in the past several years. It's time for Washington to face this crisis head on. It's time to take action to house Washington. Let your legislators know we need their help to house everyone.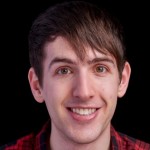 Ben is a Seattle area native, living with his husband downtown since 2013. He started in queer grassroots organizing in 2009 and quickly developed a love for all things political and wonky. When he's not reading news articles, he can be found excitedly pointing out new buses or prime plots for redevelopment to his uninterested friends who really just want to get to dinner. Serving as the Policy and Legislative Affairs Director, Ben primarily writes about political issues.