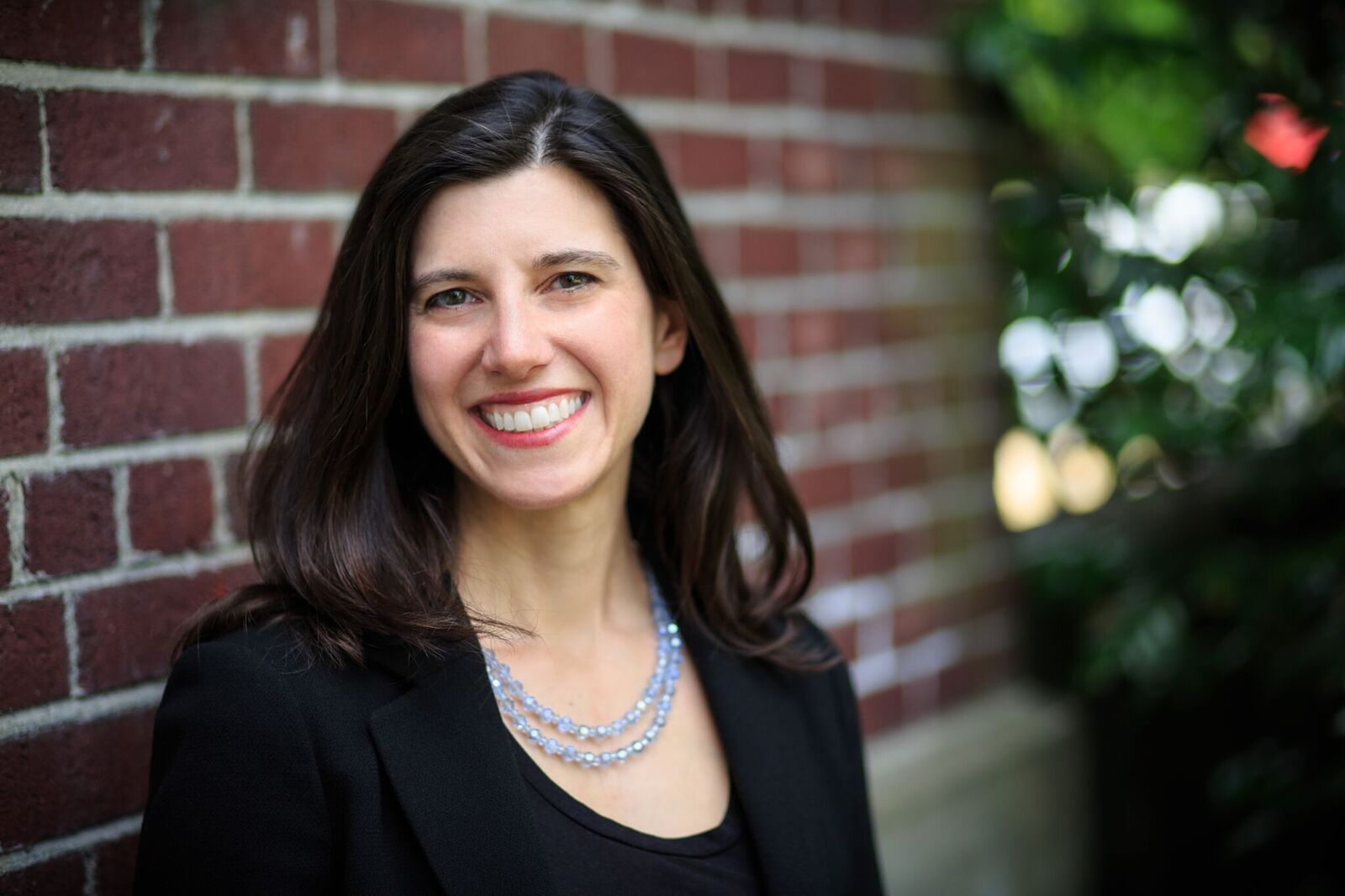 As part of our endorsement process at The Urbanist, we ask candidates to complete a standard questionnaire to better understand and evaluate their positions on housing, land use, transportation, and other important issues. We then share this information with our readers to help inform their own voting decisions.
This year we are considering 19 candidates running for Seattle City Council positions 8 and 9, Seattle Mayor, and Port of Seattle Commission positions 1 and 4. We are publishing the questionnaires in full this week, concluding with our official primary election endorsements in mid-July.
The following questionnaire was submitted by Jessyn Farrell, running for Mayor of Seattle.
Short Answer
Do you consider yourself an urbanist? Why/Why not?
Absolutely. I'm passionate about urbanism, greener growth, and a livable city. Transportation is deeply important to me. As the Executive Director of Transportation Choices Coalition, I led efforts that resulted in $25 billion in bus, rail, bike and pedestrian investments in Washington State. I also helped pass the 2015 Connect Washington transportation package that made major new investments in affordable housing and transportation improvements throughout the City of Seattle. We need to ensure that Seattle is a place for everyone — not just the wealthy few. That's why I've worked to protect the rights of renters and transit commuters. I'm proud to be known as one of Washington State's strongest champions of smart urban growth.
What is your strategy for making housing more affordable both for very low income and middle-class workers?
Seattle must be a place where everyone can afford rent and save up to buy a home, and retire on a fixed income. I've sponsored efforts to build affordable housing near light rail, and worked with City Council to bring affordable units to areas capable of handling growth. For those on lower or fixed incomes, especially older adults, it is important that we shift our tax structure to be less dependent on regressive property taxes.
What strategies would you adopt to address the homelessness crisis?
The key to combating our homelessness crisis is to focus on housing first. We know what works and what is needed to truly address the homelessness crisis in our city and region. We must invest resources where they will be most effective. That requires us to get residents into safe, stable, and affordable housing now and connect them with the community-based services and support they require. As we work to expand upstream investments to prevent homelessness in the first place, we must also continue to support interventions to deal with the immediate needs of the homeless, not sweeps that merely move the problems while dehumanizing the most vulnerable. We need to be pushing the envelope now on income and wealth taxes so that in the longer term we can secure the resources to continue to make these investments in all our city's inhabitants.
What is your strategy for equitable development in Seattle? 
Every day we're generating only about 30-40% of the housing supply needed in Seattle to match the demand of newcomers to our City. To keep our City affordable and inclusive, we need the right set of policies that ensure that our housing supply keeps up with demand. We should be building on HALA by taking additional steps: appropriate up-zones, reducing setbacks, streamlined design-review processes, permissive DADU and MADU policies, and transit-oriented development, among others. I have been a leader in the legislature on expanding mass transportation and affordable housing in tandem. I sponsored and shepherded into law ground-breaking legislation to provide low-income housing near transit stations There are major urban centers we can learn from where exclusionary housing policies that manipulate incentives, like those in San Francisco, have not artificially ballooned demand and created an irreversibly unaffordable urban center. Simultaneously, we should be fighting for progressive forms of taxation like city-level income taxes, capital gains, and carbon pricing that we can invest the revenue from in expanding permanently affordable housing supply in Seattle.
What tax policies would you advocate for in Seattle? 
I support the progressive income tax proposed by the Transit Riders Union and a broader effort by the City of Seattle to shift our tax structure away from regressive property and sales taxes. We should also be experimenting with ideas like capital gains taxes and carbon pricing to help move our tax structure in a more progressive direction.
What are your preferred policies to improve access to public transportation? 
We need a comprehensive plan for smart, green, transit-oriented development. I have been a leader on this issue for over a decade. As the Executive Director of Transportation Choices Coalition and then as Vice Chair of the House Transportation Committee, I led on the Sound Transit 2 ballot measure, the 2015 Connect Washington transportation package and the 2016 legislative authorization of Sound Transit 3 with landmark requirements for affordable housing. As mayor, I will make public transportation more affordable, more convenient, and more extensive. I plan to broaden access to lower-cost programs like ORCALIFT to more low-income transit riders, continue to push for greater density growth around transit hubs, including more affordable housing, accelerate the expansion of light rail to West Seattle and Ballard, and increase support for bus service.
How will you balance community input with effective and equitable policy-making? 
I don't make decisions unilaterally; I bring voices to the table and keep the channels of communication open. I'm hands down the only candidate in this race for mayor with a clear, progressive track record of legislative accomplishment. I led on the legislative authorization of Sound Transit 3 with landmark requirements for affordable housing, mandated accommodations for pregnant workers, and secured $500 million in funding for housing and education in Seattle. That was possible through close collaboration with my friends and colleagues in labor unions, transit advocacy organizations, and community groups. We can continue to lead the country in crafting and passing policy that better serves all our families by working together to achieve our shared goals.
Seattle's Vision Zero plan aims to eliminate traffic deaths and serious injuries by 2030. What policies do you support to work towards this goal?
This is an issue I am passionate about and have been working on statewide. I led the legislature to pass the Distracted Driving Law, which will begin saving lives on July 23. We need to continue to move forward on measures to increase safety from the driver's side, as well as improving infrastructure for cycling and walking. I support investments in bike paths like the Burke-Gilman Trail, clearly marked bike lanes on neighborhood streets, and planning efforts that help communities identify and prioritize bike infrastructure. There are still too many neighborhoods that lack sidewalks, clear pedestrian and bicycle markings and signage, street connectivity, and safe street crossing treatments. I will pursue a data-driven plan to attack the problem from all angles and achieve Vision Zero.
Yes/No
Do you support the HALA Grand Bargain? 
Yes
Do you support allowing missing middle housing like rowhouses in existing single-family zones so all neighborhoods contribute to growth?
Yes
Do you support increasing progressive taxes (B&O, income or capital gains) to pay for affordable housing? 
Yes
Do you support construction of the Children and Family Justice Center ("youth jail")?
No
Do you support construction of the new North Precinct station?
No
Do you support inclusion of the Community Package associated with Washington State Convention Center Addition's street and alleyway vacation public benefits?
Yes
Will you push to make municipal broadband a reality in Seattle?
Yes
Do you support establishing a municipal bank?
Yes
Will you work to ensure the state and its contractors, not the City of Seattle, is responsible for all cost overruns for the Highway 99 waterfront tunnel?
Yes
Photo courtesy of Jessyn Farrell campaign.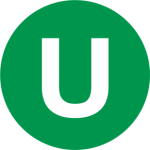 The Urbanist was founded in 2014 to examine and influence urban policies. We believe cities provide unique opportunities for addressing many of the most challenging social, environmental, and economic problems. We serve as a resource for promoting urbanism, increasing political participation, and improving the places we live. The Elections Committee consists of community volunteers and staff members of The Urbanist and is a standing body representing the political values of our organization.