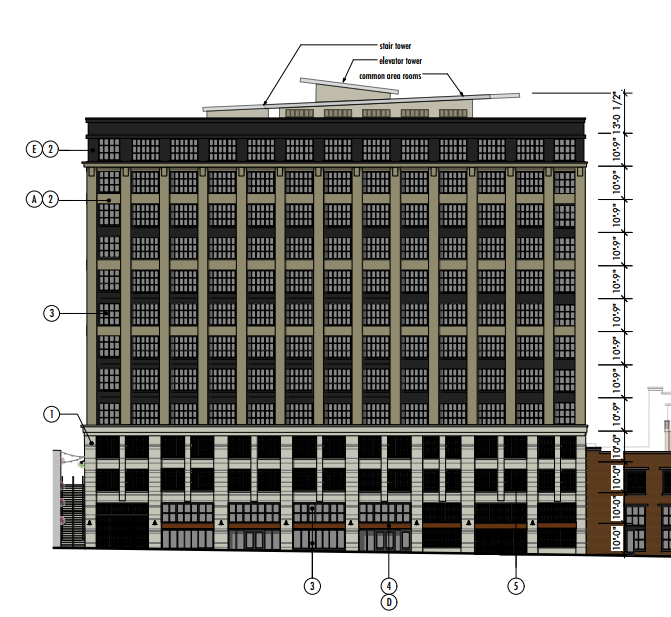 Tacoma Untapped broke the news that Horizon Partners NW has proposed a 14-story tower in Tacoma's Brewery District that incorporates cross-laminated timber (CLT). If built, it would be Washington state's first tower to use CLT, and be even taller Portland's 12-story Pearl District CLT tower, which just got final go ahead to build. Tacoma's tower would use a steel frame, whereas Portland's is CLT through and through.
Cross-laminated timber has captured the imagination of environmentalists and the timber industry alike for the huge potential it has to lower the carbon footprint of our built environment while stimulating the local economy, spreading Seattle's boom to rural areas, and creating green jobs in sustainable forestry. So far, that dream has yet to have been made real.
The Tacoma project could demonstrate a path to early implementation of mass timber technologies: adaptive reuse projects in historic preservation districts. CLT's advantages over concrete include it being more lightweight and the natural wood grain can blend better with historic brick buildings. The lighter weight makes it easier to engineer a cross-laminated timber addition to a historic brick buildings since it requires less reinforcing of the structure compared to a heavier material. Refurbishing existing structures with some CLT additions seems to be Horizon Partners' plan to meet the historic preservation requirements of Tacoma's Brewery District, which is within the Union Station Conservation District.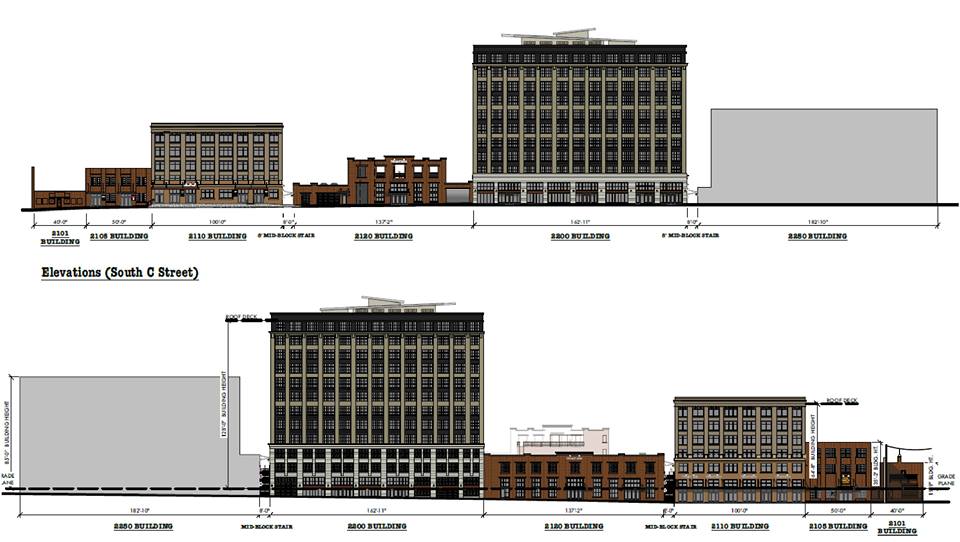 Horizon Partners Vice President Troy Spurlock explained his firm's plans to the Tacoma News Tribune's Kate Martin: "Our 2200 high rise: nine stories of residential–153 units–atop a four-story podium. The hopes of our big red block would be an office building. This would be constructed entirely out of CLT is our vision. CLT would be used for the floors only in the high rise."
The height limit is presently 100 feet at the 2200 Commerce St block; therefore, the high-rise project would require a variance of about 40 feet from the Tacoma City Council, Martin reported. The innovative use of CLT and good transit access might be enough to convince them of the variance's merit. Commerce Street is a block west of Pacific Avenue, where the Tacoma Streetcar runs, meaning the development will be within a short walk of frequent transit.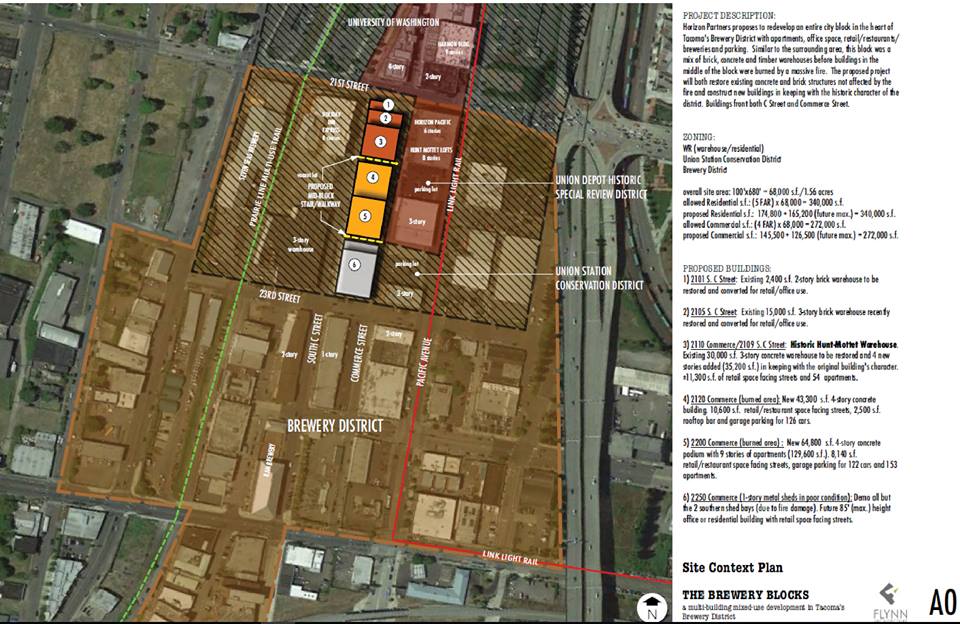 The 14-story high-rise won't be the only part of The Brewery Blocks to use cross-laminated timber. At 2100 Commerce Horizon Partners would add four stories of cross-laminated timber atop a restored three-story concrete warehouse, providing 53 apartments and 11,300 square feet of retail. At 2250 Commerce, they would build four CLT stories atop a two-story concrete podium, creating about 75,000 square feet of office space.
Some of the smaller buildings within The Brewery Blocks have already been permitted. Two old brick warehouses at 2101 and 2105 Commerce St will be refurbished and used for retail and office. A four-story concrete building at 2120 Commerce St will be dominated by a 126-stall parking garage, but also include a rooftop bar. The planned multi-block development will bring more than 200 apartments, ground-floor and roof-top retail, Class A office space, and more than 250 parking stalls. The developer expects it will all cost around $60 million.
Horizon Partners plans to market the apartments to Seattleites. "Apartment units would cater to military and professional residents, [Spurlock] said, including people who work in Seattle but prefer to live in Tacoma," Martin wrote. Spurlock added Seattle is "overcrowded," short on parking, and expensive. He's right on the last count, at least.
With Tacoma making moves to build a cross-laminated timber high-rise, the question is how far behind will Seattle be? Interestingly, the 40-foot variance the high-rise seeks is similar to the 35-foot density bonus I proposed to speed adoption of cross-laminated timber. Seattle urban hub neighborhoods could use the boost. Seattle could also tailor the bonus to historic preservation districts–Pioneer Square and Chinatown come to mind–to entice upgrades and seismic retrofits to old structures with the carrot of three of four stories of new mass timber housing going over the newly reinforced building. If Tacoma can make it work, we too can in Seattle.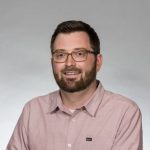 Doug Trumm is the executive director of The Urbanist. An Urbanist writer since 2015, he dreams of pedestrianizing streets, blanketing the city in bus lanes, and unleashing a mass timber building spree to end the affordable housing shortage and avert our coming climate catastrophe. He graduated from the Evans School of Public Policy and Governance at the University of Washington. He lives in East Fremont and loves to explore the city on his bike.