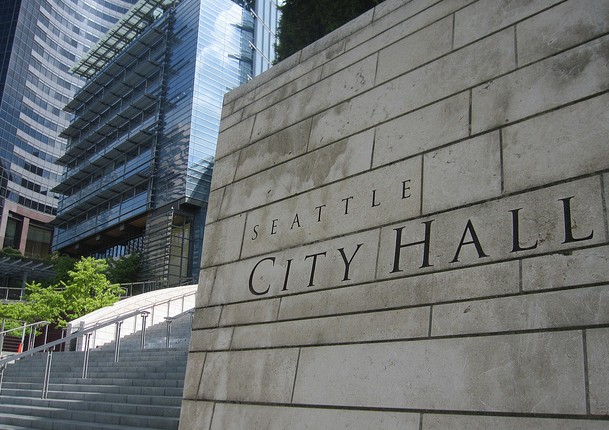 We're going to switch up the format a little this week. First up on our list is our top pick for an action you can do this week. If you do one thing this week, it should be to:
Submit Feedback On The Comprehensive Plan: Seattle 2035 is the long-range plan that guides development and growth. It articulates the city's values and allows the city staff to do future zoning changes. The city needs feedback to guide these values and the deadline is this week. Get your comments in before Thursday. We wrote about some of the amendments recently.
Beyond that, you can also get involved in urbanism in a variety of other ways:
Comment On The Proposed RapidRide H: King County Metro will be converting Route 120 into the RapidRide H line with money that was secured through the Move Seattle levy. We wrote about the project numerous times before.
Join The Seattle Pedestrian Advisory Board: This is a great way to learn a lot about Seattle's pedestrian policies. There's no required expertise to apply, only a passion for all things pedestrian. It's a great way to network and members get to interact regularly with city staff that are implementing plans. The deadline to apply is January 26th.
Join The Progressive Revenue Task Force: Seattle is taking applications for people to join a task force to look at more progressive revenue options. This is the result of the council temporarily punting on a decision to implement an employee hours tax, commonly known as a head tax. The deadline for applications is 4pm today.
Attend An Event: The Seattle Renters' Commission was recently formed and will be holding a meeting tonight. The commission is made up of city residents who represent renters' interests. The Queen Anne Community Council is holding a full membership meeting on Thursday December 6th. If you want to add an urbanist voice, show up and be heard. The Seattle Office of Immigrant and Refugee Affairs, along with Asian Counseling and Referral Service will be holding an information session on ICE arrests the same night. Welcoming Wallingford, a grassroots urbanist activist group, will also be hosting Nicole Macri on the 6th to talk about housing. Lastly, Recharge The Battery will be hosting two events; a reception is on Friday at the Belltown community center from 6pm to 8pm and then two walks on Saturday and Sunday. Seattle's AIA will have a reception on Thursday for a new exhibit exploring a future without oil and cars. The exhibit will have guided tours on Friday and Saturday and a conversation with a panel on Saturday.
If there are actions or events you'd like us to highlight in our weekly roundup, let us know by email at info(at)theurbanist.org. You can also see the city's ongoing list of open public comments online.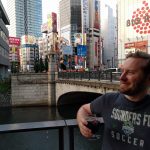 Owen is a solutions engineer for a software company. He has an amateur interest in urban policy, focusing on housing. His primary mode is a bicycle but isn't ashamed of riding down the hill and taking the bus back up. Feel free to tweet at him: @pickovven.