Road construction begins today on Columbia Street to deliver future transit improvements. The first phase of the project is focused on a stretch of road between First Avenue and Third Avenue.
The street is a vital one-way conduit for traffic and transit in the Midtown office core, which leads to an SR-99 on-ramp. The construction project will convert the one-way street to a two-way street allowing buses to eventually run from Alaskan Way to Third Avenue in both directions. At present, West Seattle-bound buses (e.g., RapidRide C Line and Routes 55 and 120) use it as a pathway to the on-ramp in a partially dedicated lane between Third Avenue and First Avenue.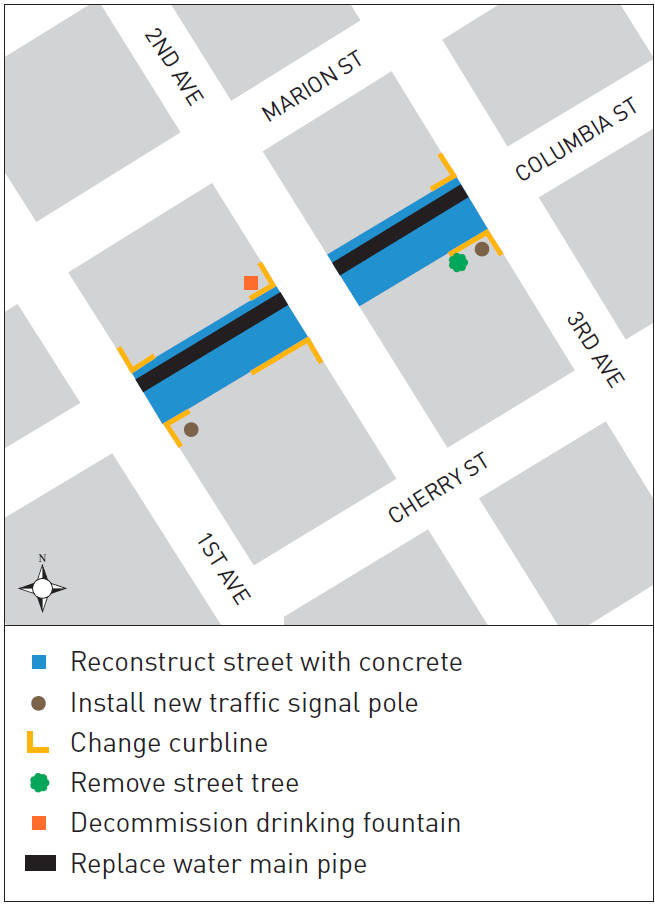 Construction on the first phase will last about six months with work wrapping up in June. New concrete will replace asphalt to create a stronger surface for heavy buses and reduce long-term maintenance needs of the street. The project will also involve installation of new signals, modifying the curbs for future operations, and replacing water pipes underground. King County Metro Transit and the City of Seattle are sponsoring the first phase of the project with funding coming from Metro and the Federal Transit Administration.
SDOT plans to keep Columbia Street open during the first phase of construction with at least two lanes operational. Construction will occur mostly on weekdays during daytime hours. The first segment of construction will happen between First Avenue and Second Avenue.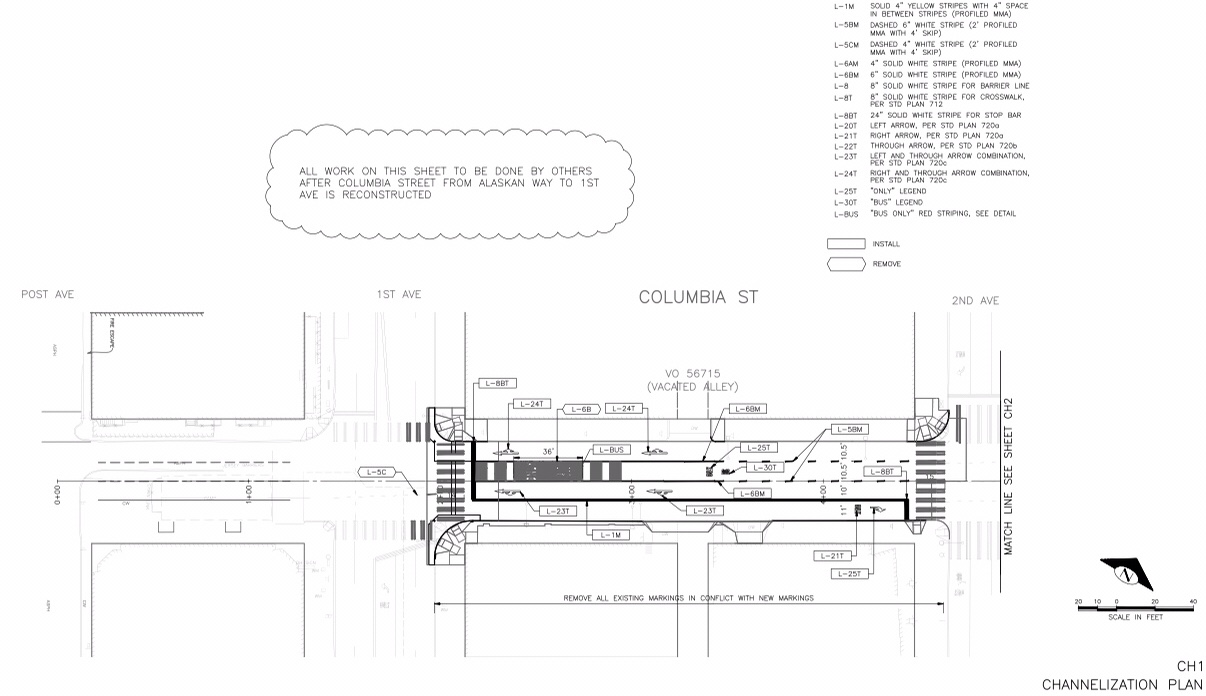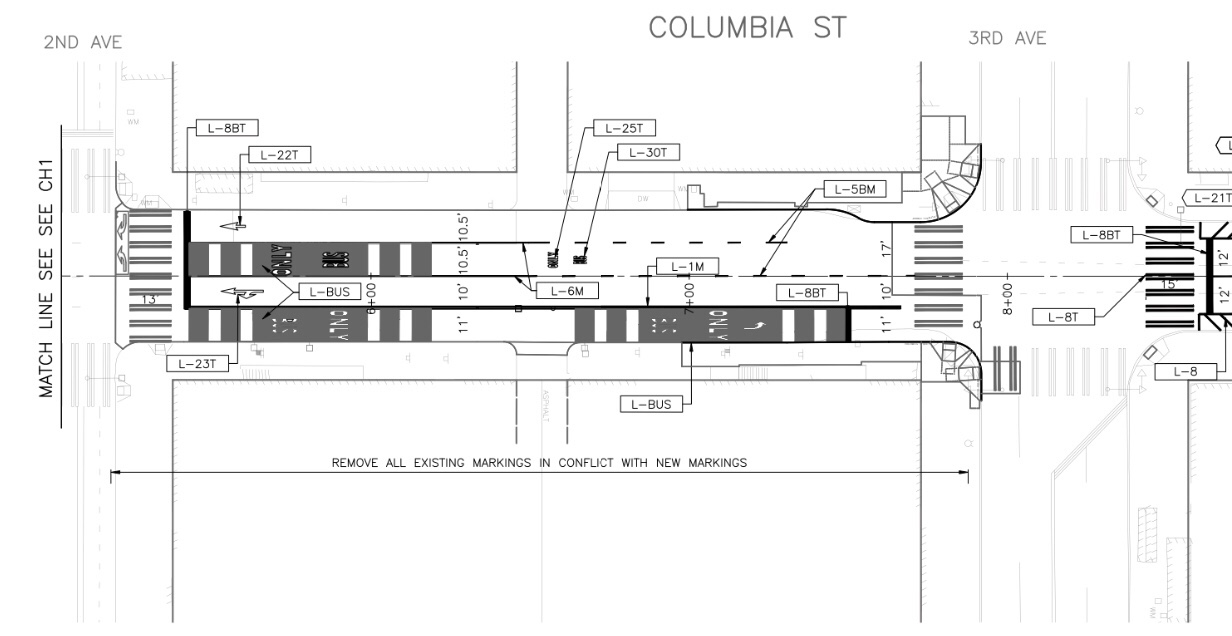 The second project phase will begin in 2019 when the Washington State Department of Transportation opens the new SR-99 tunnel and permanently closes the Alaskan Way Viaduct. As part of this, the Columbia Street on-ramp will be decommissioned and removed. The City of Seattle will then reconstruct Columbia Street between First Avenue and Alaskan Way in the same manner as the upper stretch of the street. The construction timeline indicates that the street would reopen in late 2020, but construction could be a little rocky for transit riders with temporarily rerouted buses and higher road congestion (vehicular traffic will be shifted to surface streets sooner than today by the tunnel).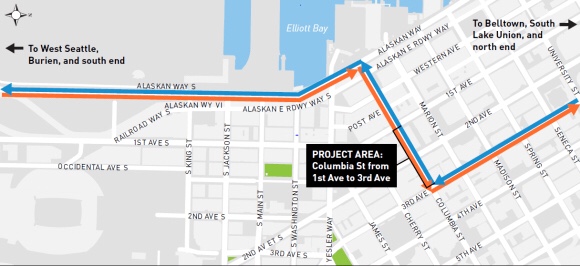 Reconstruction of Columbia Street west of First Avenue is a small element of the larger Waterfront Seattle project, which will completely remake Seattle's access to and experience of the waterfront. Another Waterfront Seattle project deliverable will be dedicated bus lanes in both directions between Columbia Street and Dearborn Street on Alaskan Way. The bus lanes are due to open in 2023.

Stephen is a professional urban planner in Puget Sound with a passion for sustainable, livable, and diverse cities. He is especially interested in how policies, regulations, and programs can promote positive outcomes for communities. With stints in great cities like Bellingham and Cork, Stephen currently lives in Seattle. He primarily covers land use and transportation issues and has been with The Urbanist since 2014.