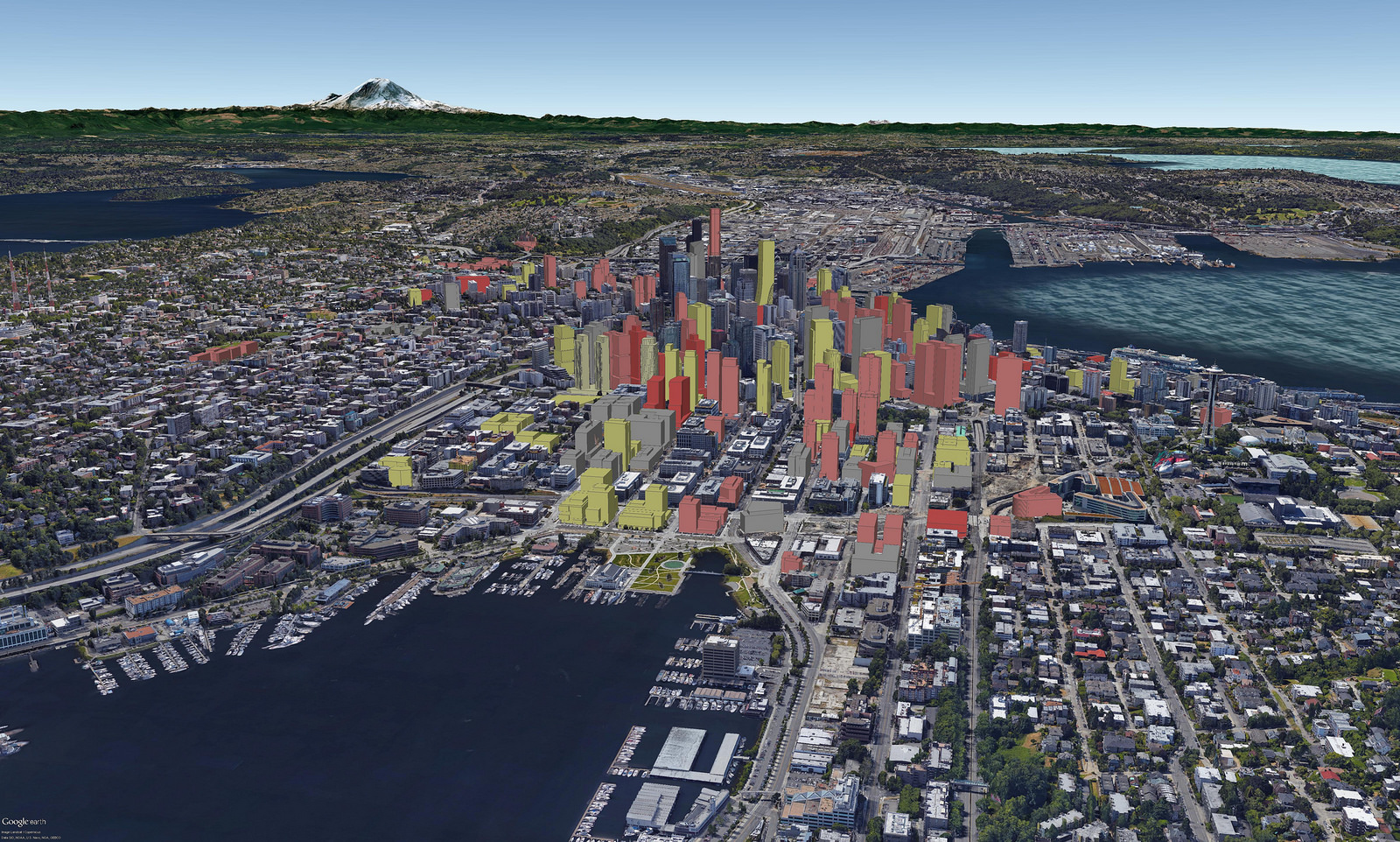 Earlier this week, renderings of future highrise Seattle appeared on local social media showing an astonishing change to the city skyline over the next several years. The renderings show real aerial images of Seattle's existing skyline layered with the profiles of new development planned, under construction, and recently completed. David Boynton, a local architect, has tirelessly updated his three-dimensional Rhino models of Seattle's built form for years.
According to Boynton, he recently decided to port his Rhino models into Google Earth to generate building profiles in relationship to the existing built environment. The process appears to have been somewhat tedious since it required pulling each building model into Sketchup, another computer-aided rendering program, and then exporting them into Google Earth. "It took all weekend," he wrote on Skyscraper City. "But less than remaking each model in Sketchup at least."
It's astonishing to see how drastically Seattle's skyline will change just a few years down the road. Seattle's 62 tower cranes (by last count) will certainly have their effect. One can anticipate Seattle's center of gravity–at least as far as density–shifting northward as more towers go up in the neighborhoods of South Lake Union, Denny Triangle, and Belltown.
You can see several versions of his renderings below: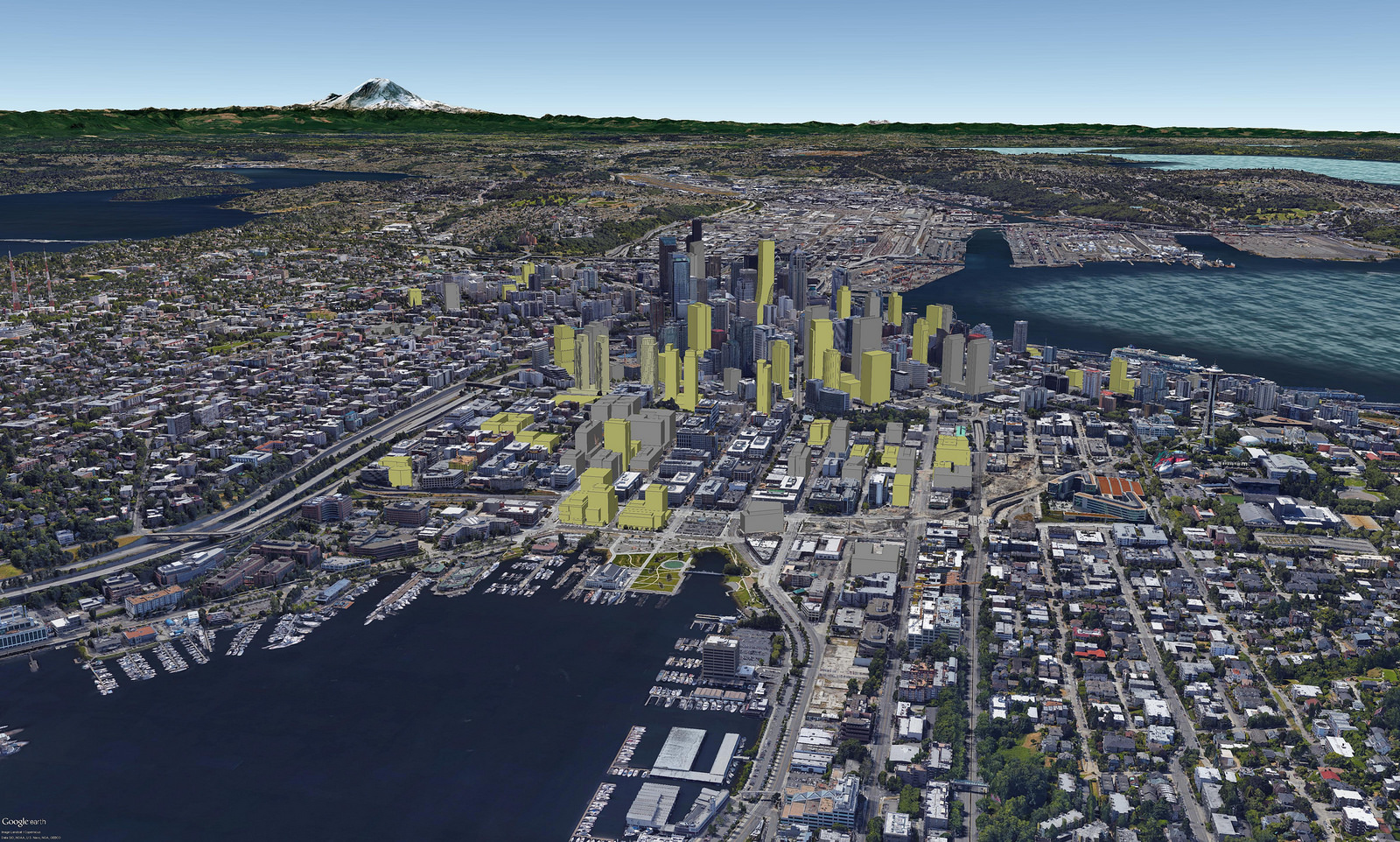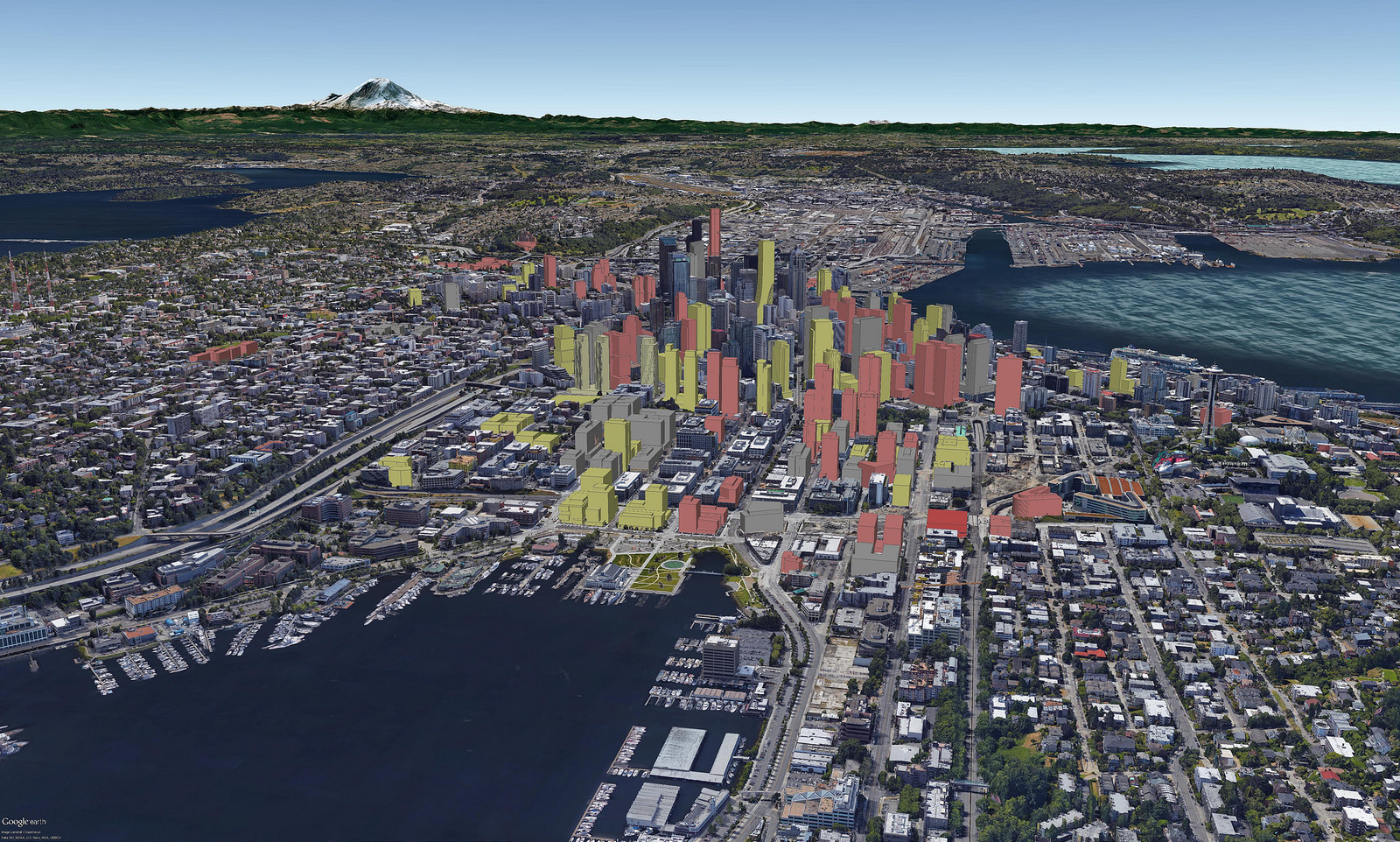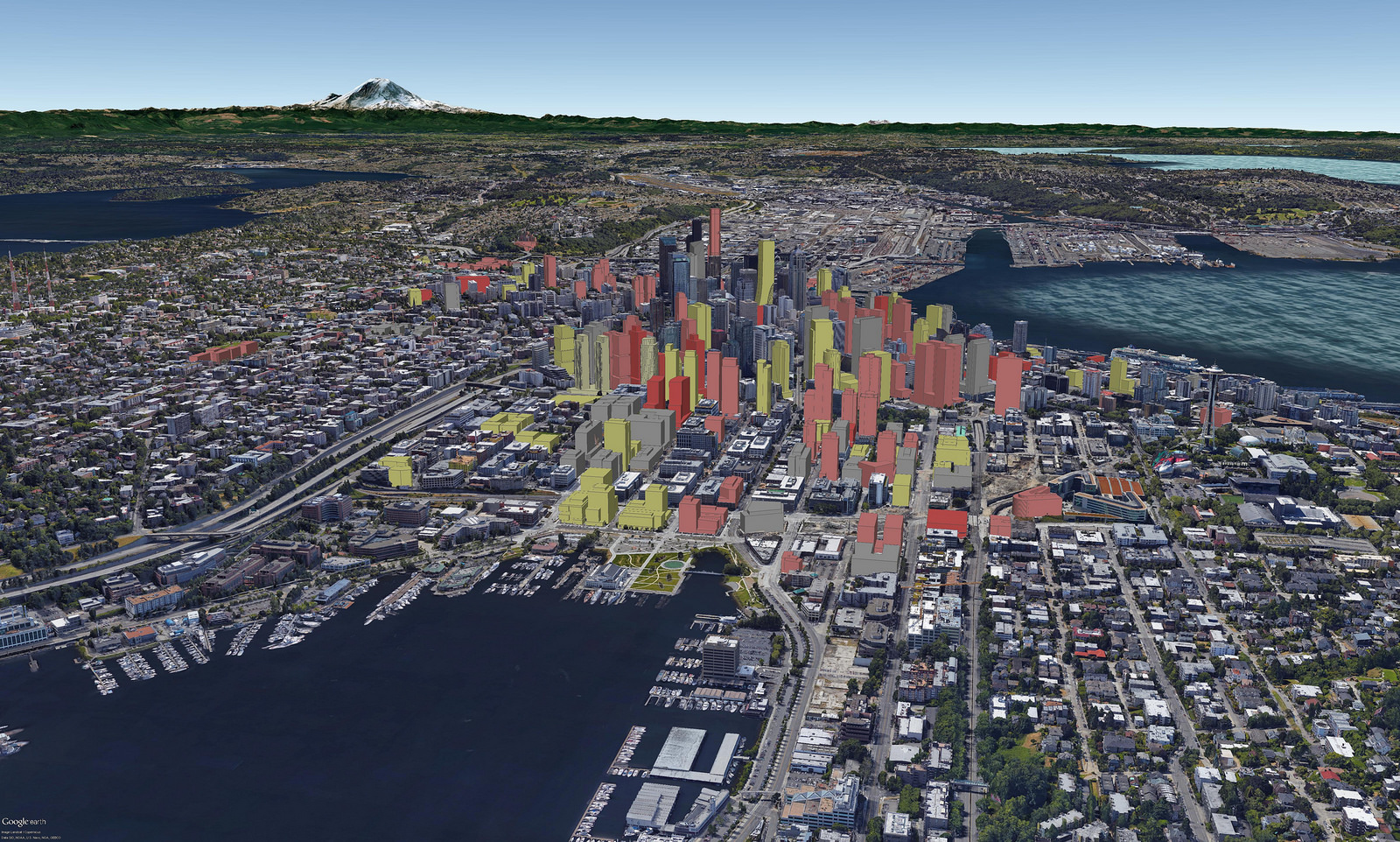 Notable in the renderings is the generally low profile of South Lake Union north of John Street where zoning was only changed several years ago to allow high-rise buildings closer to the neighborhood center and waterfront. South of John Street, buildings tend to top out near 440 feet which is the maximum building height. Last year, the Seattle City Council also passed an Uptown MHA rezone which might entice some towers (up to 160 feet tall) to go in just east of the Space Needle.
It certainly is easy to see that towers are going up just about wherever they are allowed to in the Downtown core. Far to the south in the renderings near city hall is the proposed 100-story 4/C highrise peaking out above the Columbia Center tower. The project, if it clears hurdles getting approved and funded, would be the tallest in the city.
An album on Boynton's Flickr account provides a variety of different vantage points beyond South Lake Union, such as from Beacon Hill, Belltown, Elliott Bay, and Gas Works Park. Those who are bit more techy can download a copy of his renderings as a KMZ file and directly open them into Google Earth Pro to pan around and explore Seattle's growing urban jungle.

Stephen is a professional urban planner in Puget Sound with a passion for sustainable, livable, and diverse cities. He is especially interested in how policies, regulations, and programs can promote positive outcomes for communities. With stints in great cities like Bellingham and Cork, Stephen currently lives in Seattle. He primarily covers land use and transportation issues and has been with The Urbanist since 2014.