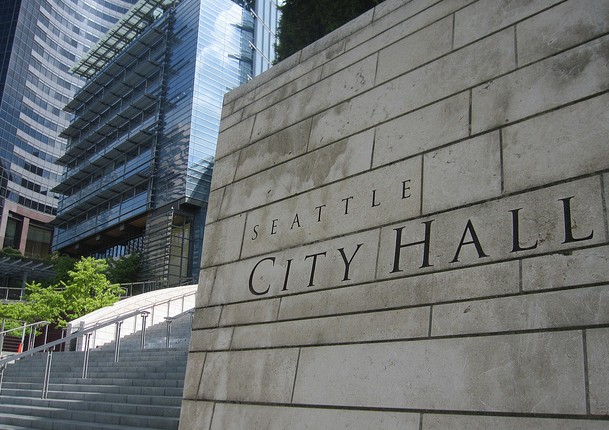 Show Up at the Seattle Transportation Committee to Save the Basic Bike Network: The mayor's office appears to be taking a u-turn on Seattle's glacially slow street changes, in favor of the status quo. On Friday, we found out that the mayor's may be getting ready to kill the Center City Connector. Prior to that, rumors were swirling that the 4th Avenue bike lane would be killed and the One Center City changes may be put on hold. Much needed safety upgrades on Rainier Avenue S and 35th Avenue NE also appear to be at risk. All these changes threaten years of work by activists to get past traffic violence and gridlock. People who care deeply about bike and pedestrian issues were already mobilizing with a petition (sign it now). A united front from pedestrian, bike, and transit advocates on Tuesday at the transportation committee meeting would be a huge first step to send the right message.
Join the Pioneer Square Preservation Board: It's critically important to have urbanists on boards like this because they end up making important decisions about growth. Meetings are held twice a month. To apply, send a cover letter and resume to genna.nashem@seattle.gov.
Submit Comments on the Rainier Ave RapidRide: It looks like the city is stepping away from important bike and pedestrian improvements along the route. This is being framed as conflicting with goals of transit but all the proposed changes will have virtually no impact on private vehicles. It's easy to imagine a better outcome.
Learn About the Melrose Promenade: A group is trying to transform Melrose Avenue into a great public space. They've already been awarded money from the Puget Sound Regional Council and changes are in the works. Learn more on Tuesday between 5:30pm and 7:00pm at Melrose Market Studies.
SDOT Estimates Cost of Delaying Streetcar Project at More Than $10 Million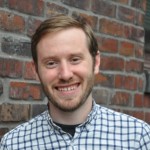 Owen does servicing and consulting for a software company to pay the bills. He has an amateur interest in urban policy, focusing on housing. His primary mode is a bicycle but isn't ashamed of riding down the hill and taking the bus back up. Feel free to tweet at him: @pickovven.