In case you missed the Friday afternoon news dump, Mayor Jenny Durkan announced she is halting work on the Center City Connector streetcar because of mounting costs, but delay would have a high cost in its own right. Seattle Department of Transportation (SDOT) Interim Director Goran Sparrman revealed at a Seattle City Council briefing this morning that the department estimates delay will add between $9.9 million and $13.6 million to the budget due to cost escalation in contracts. Including utility work, which was exempt from the mayor's stop-work order, the project is projected to cost at least $200 million–an apparent $23 million overrun.
A new "potential revised schedule" Sparrman distributed at the hearing had streetcar construction starting January 2, 2019 and revenue service targeted for March 2021–pushing it back from 2020. Nonetheless, Sparrman said the stop order was a "prudent pause."
The budget seems to indicate that some south-end streetcar work may be held for Alaskan Way Viaduct demolition–another construction project that will disrupt travel near the waterfront. Uncertain timelines are not unique to the streetcar project. The Alaskan Way Viaduct replacement tunnel project is about three years behind schedule mostly due to the breakdown of tunnel boring machine dubbed Bertha–and many urbanists ruefully noted officials all too willing to pay for Bertha's cost overruns. The tunnel is expected to open later this year, but the viaduct will still need to be demolished and replaced with a new Alaskan Way mega-boulevard. Is lessening traffic impacts for motorists a motivating factor for delaying the streetcar project?
A handout indicates a potential revised schedule with the Center City Connector opening March 2021. The cost of delay is estimated between $9.9M and $13.6M. Unclear how delaying to get costs under control saves money given cost escalation. #SeattleSteeetcar pic.twitter.com/yIY4JD6mF7

— The Urbanist (@UrbanistOrg) April 2, 2018
The Center City Connector is the only major Downtown transit upgrade planned between now and 2035, when Ballard Link is scheduled to open. The project adds 1.2 miles of track linking the 2.5-mile-long First Hill Streetcar to the 1.3-mile-long South Lake Union Streetcar. The resulting five-mile-long streetcar line is projected to attract 20,000 daily riders when it opens and grow to about 35,000 daily riders by 2035. The existing streetcar lines have struggled to meet ridership projections in their stub form, but they run in traffic whereas the Center City Connector would run in exclusive center lanes on First Avenue.
The Seattle City Council and Mayor Durkan will have to weigh whether keeping the project on hold to do value engineering (fancy way of saying cost savings) will save more money than delay costs give the high cost escalation estimates. City Budget Director Ben Noble said the city was preparing for a delay of up six months. The results of the budget's office independent review are due June 19th but could happen sooner if pressure mounts for a swifter resolution.
The council seemed focused on governance questions during the council briefing. Councilmember Rob Johnson pointed to a resolution passed in 2016 aimed at developing a better system for managing the city's large capital projects. He said this added urgency implementing recommendations such as getting independent third-party cost analysis built into project early in the process. As to the streetcar project, Councilmember Johnson said he thought the city had caught the mistake early enough to correct it.
The council cleared chambers and went into executive session to discuss legal ramifications with City Attorney Pete Holmes. During this time, SDOT Interim Director Sparrman answered questions with the media and said some SDOT personnel had been reassigned due to the poor management of the project. He declined to name any people, including when asked if SDOT Transit and Mobility Director Andrew Glass-Hastings was among the reassignments.
King 5 asked SDOT Director Goran Sparrman if his predecessor Scott Kubly "left him with a mess" and he said "no comment" at impromptu press conference after council clears the room for executive session. #SeattleStreetcar pic.twitter.com/XvotiFuAXa

— The Urbanist (@UrbanistOrg) April 2, 2018
Sparrman argued project managers should have priced risk when building their budgets. Construction and labor costs had increased more than SDOT had anticipated in their projections, he added. Construction and labor costs are rising rapidly in Seattle outpacing national trends. In fact, Turner and Townsend's International Construction Market Survey ranked Seattle the third most expensive place to build in the world.
Thus, one lingering question is whether the primary driver of rising streetcar project costs is simply our supercharged construction market rather than the governmental incompetence or streetcar-are-always-boondoggle narratives some folks are all too excited to embrace.
The title image is a rendering of the 3rd and Stewart station credited to the Seattle Department of Transportation.
Mayor Durkan Halts Work on Center City Streetcar Amid Budget Worries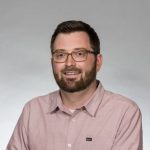 Doug Trumm is the executive director of The Urbanist. An Urbanist writer since 2015, he dreams of pedestrianizing streets, blanketing the city in bus lanes, and unleashing a mass timber building spree to end the affordable housing shortage and avert our coming climate catastrophe. He graduated from the Evans School of Public Policy and Governance at the University of Washington. He lives in East Fremont and loves to explore the city on his bike.