Seattle-based Bellwether Housing has announced the launch of its Building Opportunity Fund, the nation's first crowdfunded impact investment that funds the development of affordable housing. From now until September of 2019, Bellwether hopes to crowdfund $4.5 million dollars of investments to support the construction of 750 units of affordable housing in Seattle and Tukwila.
And if the idea of investing in affordable housing captures the public imagination, there is always the opportunity expand the fund's reach. "We have a pipeline of 750 more homes," said Susan Boyd, CEO of Bellwether Housing, to an enthusiastic crowd of tech professionals and affordable housing advocates at the fund's launch party in the Amazon Spheres. Event speakers also included Seattle Mayor Jenny Durkan, Cameron Keegan of Tech 4 Housing, and Alex Hudson of the Transportation Choices Coalition.
According the Global Impact Investing Network (GIIN), impact investments are intended to generate positive social and environmental impacts alongside financial returns, which range from below-market to market-rate, depending on investors' strategic goals.
While affordable housing development is not new territory for impact investment, using crowdfunding as the fundraising tool is new. That's because until 2016, only accredited investors were able to invest through crowdfunding platforms.
After Seattle-based Tech 4 Housing got wind of the changes to federal securities rules around crowdfunding and investment, they approached local nonprofit housing developer Bellwether Housing with an idea. Why not use crowdfunding to raise funds to invest in affordable housing production?
Bellwether Housing, which had previously run successful impact investment funding campaigns in 2014 and 2016, was excited to expand the potential pool of investors to include more community members.
"[The Building Opportunity] fund is not just about raising money, it's about engaging an entire community directly and powerfully in the creation of a more affordable and inclusive region," Boyd said.
Amazon has also thrown its financial support behind Bellwether's efforts. The tech giant has pledged to match employee investments dollar for dollar through September of 2019. This announcement comes at the heels of the news that Amazon, Microsoft, and Connie and Steve Ballmer plan to contribute $48.8 million to the Seattle nonprofit Plymouth Housing, which specializes in building supportive housing for people exiting homelessness.
However, there may be a darker side to such philanthropy as highlighted in a recent article published by Crosscut. As generous as these philanthropic efforts may be, they still fall far short of the $47 million that would have been raised annually by the employee head tax that was passed, and then under pressure from corporations including Amazon quickly repealed by the Seattle City Council last year.
"There's a big difference between showy gifts—with no apparent promises of more—and consistent revenue that governments can count on and plan with," Katie Wilson argued in Crosscut.
Further underscoring the importance of public funding, Bellwether Housing has estimated that for every $1 invested by impact investors another $29 of funding has been lined up from state and local investments, traditional housing financing sources, and a Bellwether organizational contribution.
In fact, the actual cost of constructing 750 affordable homes is pegged at $257 million.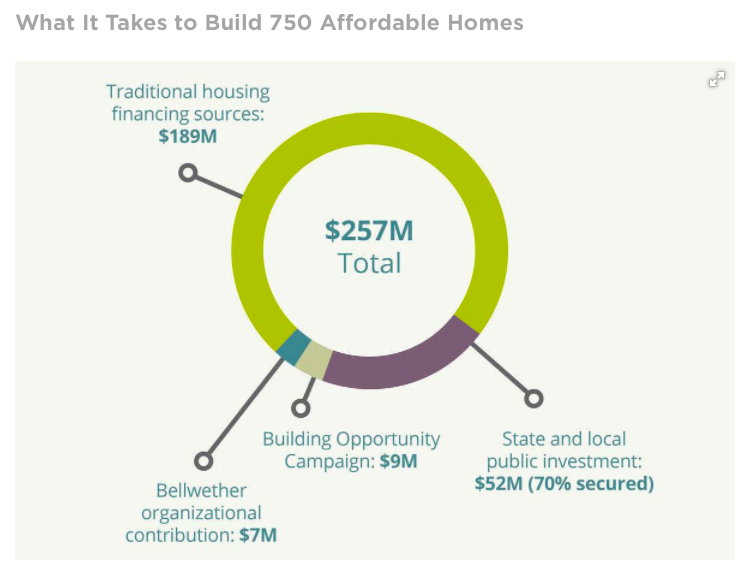 What Should Potential Investors Know About the Building Opportunity Fund?
Hosted by the crowdfunding platform Wefunder investors in the Building Opportunity Fund purchase promissory notes with an annual interest rate of 2%. Since inflation forecasts through 2021 are estimated at between 2-2.5%, the fund qualifies as a preservation of capital investment.
In terms of investor risk, the first $200,000 raised by the fund will be held in escrow, meaning that if the fund fails to meet that threshold all investments will be fully refunded.
For them, while all investments carry a level of risk, Bellwether Housing, the largest private, nonprofit affordable housing provider in Seattle, will guarantee all impact investments as loans. Bellwether Housing is a nonprofit corporation with annual revenues of approximately $29 million and assets of $300 million. More details about Bellwether's revenue, expenses, and debt is available on the campaign page.
The impact investment loans will have 15-year terms. However, investors will have the opportunity to cash out every five years. At the end of the 15-year term, investors will also have the opportunity to roll their loans over into a new fund.
Bellwether Housing has used impact investment to help fund two previous projects, the Parker Apartments in North Queen Anne and Anchor Flats in South Lake Union.
What affordable housing will the Building Opportunity Fund create?
According to Claire Magual, Communications and Grants Manager at Bellwether Housing, rents at the four planned projects are aimed at residents earning 30% to 60% of area median income (AMI), and higher levels of impact investment from the Building Opportunity Fund will enable the production of more 30% AMI units.
Many of the units are family-sized units offering two to three bedrooms. Benefitting from Sound Transit's mandate to include affordable housing in its transit-oriented development (TOD) plans, all developments are located walking distance to planned light rail stations or frequent bus service.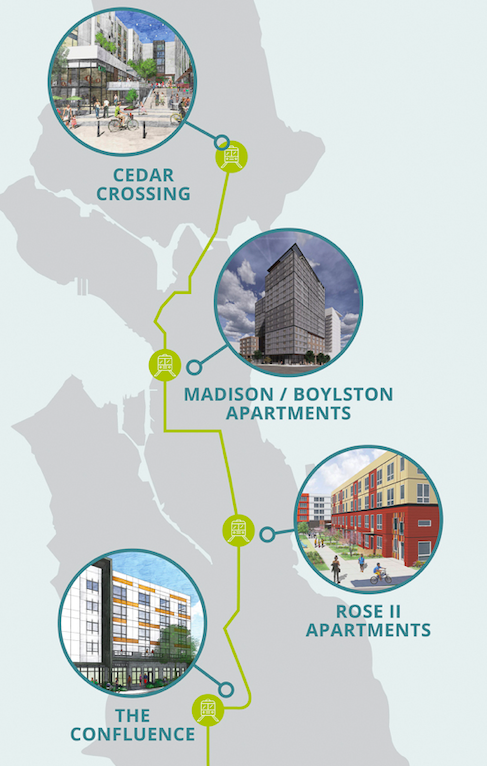 Here's a brief overview of the planned developments.
The Confluence: 103 affordable units for veterans, seniors, and at-risk families, located steps from the Tukwila light rail station. Opening 2021.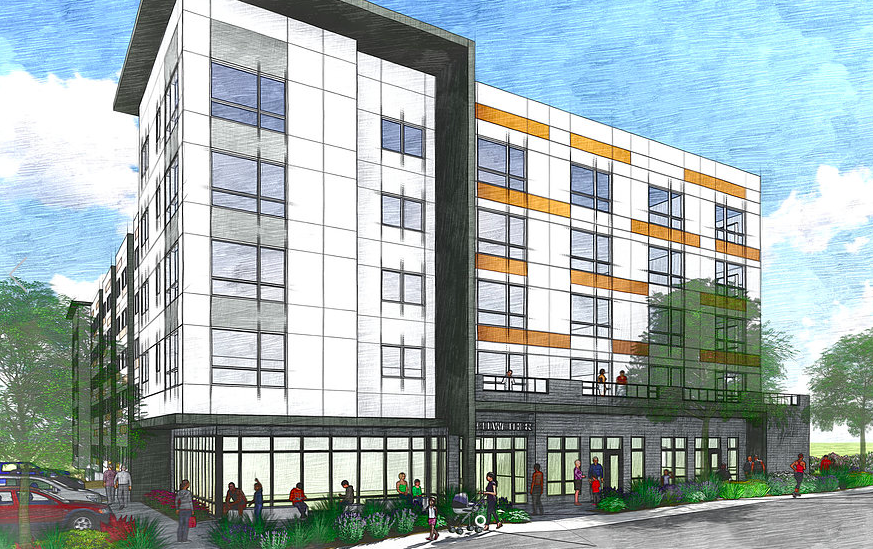 Cedar Crossing: 255 affordable homes next to the Roosevelt light rail station developed in partnership with Mercy Housing Northwest. The site will also include affordable childcare, a public plaza, and ground floor retail. Approximately 20 apartments will be set aside for families with chronically ill children who are experiencing homelessness after seeking medical treatment at Seattle Children's Hospital. Opening early 2022.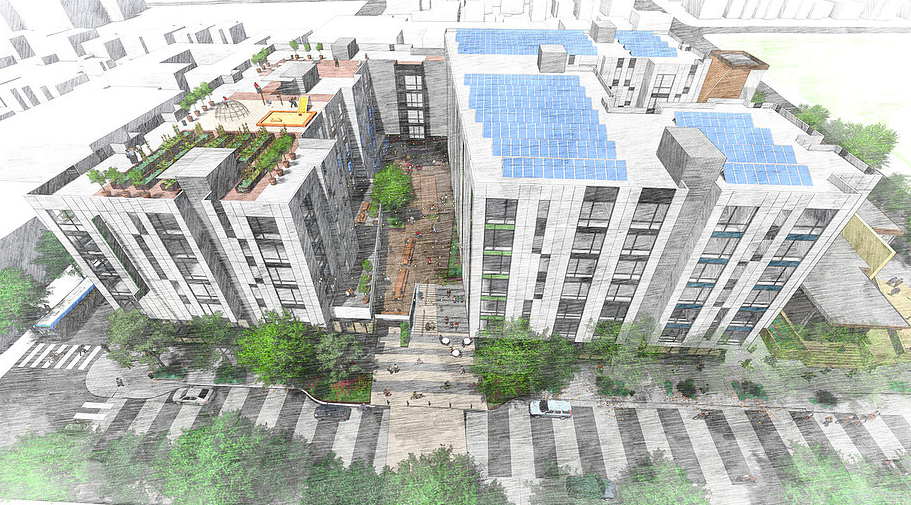 Madison/Boylston: Built on land transferred from Sound Transit at no cost, the project creates 368 homes on First Hill in the Seattle's first nonprofit affordable high rise. Bellwether will operate 253 apartments and Plymouth will operate 115 studios for seniors who have experienced homelessness.
Rose II: 174 family-sized units, including some four-bedroom units, adjacent to the Bellwether's existing Rose development in Rainier Beach. The site will also offer nonprofit office space, affordable childcare, and programming to meet community and resident needs.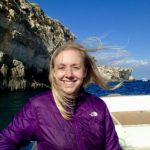 Natalie Bicknell Argerious (she/her) is Managing Editor at The Urbanist. A passionate urban explorer since childhood, she loves learning how to make cities more inclusive, vibrant, and environmentally resilient. You can often find her wandering around Seattle's Central District and Capitol Hill with her dogs and cat. Email her at natalie [at] theurbanist [dot] org.