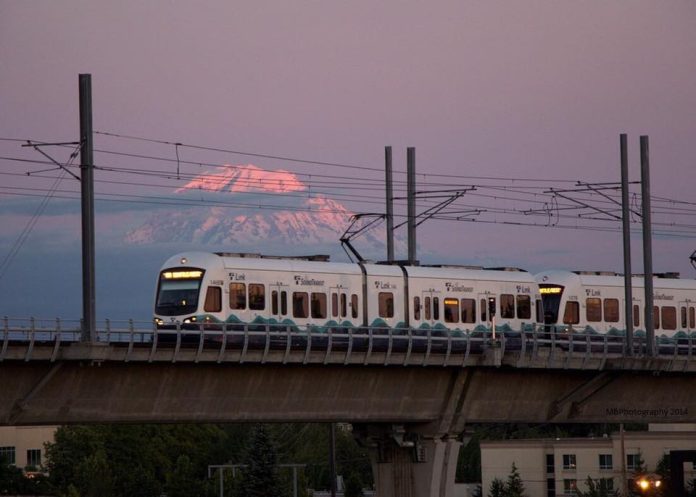 On Monday, the Seattle City Council unanimously backed a Seattle Green New Deal framework to address the climate emergency. A day later, Seattle Subway unveiled a new "ST4" campaign, seeking to put some transit meat on the bones of the Green New Deal framework and to expand upon the voter-approved and funded Sound Transit 3 (ST3) map.
"Seattle residents have a chance to make an impact on national and global issues like inequality and climate change by voting locally to expand transit access," said Kjersti Egerdahl, Seattle Subway boardmember in the press release. "Seattle can show leadership by developing a strong ST4 ballot measure."
Seattle Subway has a timeline in mind to take ST4 to the ballot: "Our next rail expansion vote on ST4 should come in 2024." While it may seem premature to plan ST4 with about 22 years until ST3 is completely built out, Seattle Subway argues planning ahead could save money and avoid making alignment blunders.
"More people than ever will be riding Link in 2024 as major stations open in Northgate, Bellevue, Redmond, Federal Way, and Lynnwood," Seattle Subway wrote in the press release. "Critically, we will still have a window to design major ST3 stations and infrastructure for transfers and future expansion, since they must be planned that way from the start. The only way to avoid short-changing the potential of our investments in ST3, including a brand-new downtown subway tunnel, is to plan ahead with a Seattle-focused ST4 plan."
The organization already has a few strategies in mind to fund ST4. One is leveraging the Seattle Transit Benefit District, which is due to be renewed next year. The other is the City Transportation Authority (CTA), a Seattle-only taxing authority that is a vestige of the Monorail Authority era.
"The CTA can be used in its current form, but can be greatly improved with state action. Please join us in urging your state legislators to improve the CTA," Seattle Subway said in the press release.
Either funding source would likely be implemented by Seattle rather than the entire Sound Transit taxing district–a wide expanse stretching across three counties from DuPont to Everett. Seattle Subway's latest vision map, which we unveiled earlier this month, did lavish more attention within Seattle city limits in acknowledgement of the more pressing need in the city, not to mention the greater likelihood of garnering voter support based on ST3 results.
"There are funding sources available for Seattle only, but we would really like to see a variable funding source for Sound Transit that allowed the subareas to either opt in or opt out of a package or to run by themselves if they wanted to," said Keith Kyle, Seattle Subway Executive Director. "Because we don't think that the region is going to be ready to do another big transit expansion package until 2028 or maybe even 2032, Seattle needs a lot more than that. Seattle is ready to go again."
A North King subarea expansion plan would include Shoreline, which would likely mean extending Aurora Avenue light rail to the edge of King County where the RapidRide E Line currently terminates.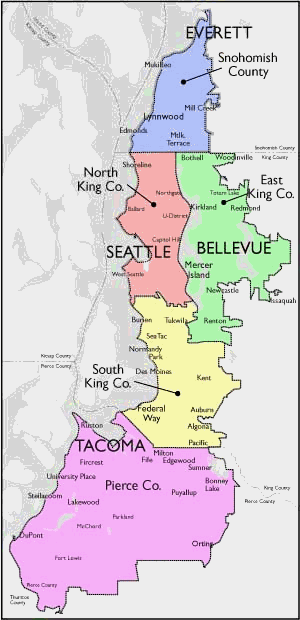 New light rail lines will reach West Seattle in 2030 and Ballard in 2035, but Kyle contended neither represents the end of the line; people want them to extend farther and pick up more neighborhoods and soon. "The biggest complaint we still hear from everyone is that these things take too long to build," he said.
Seattle Subway believes lining up the next round of projects will speed up delivery and allow for efficiencies in engineering and construction.
"We're ending up with a lot of interesting options for ST4 and even a mix of options that I think voters will really be onboard with, particularly by 2024," Kyle said. "I don't perceive that our transit and traffic issues are going to be solved by 2024."

Sign Seattle Subway's petition if you agree that Seattle should fund ST4 and get to planning it as soon as possible.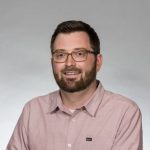 Doug Trumm is the executive director of The Urbanist. An Urbanist writer since 2015, he dreams of pedestrianizing streets, blanketing the city in bus lanes, and unleashing a mass timber building spree to end the affordable housing shortage and avert our coming climate catastrophe. He graduated from the Evans School of Public Policy and Governance at the University of Washington. He lives in East Fremont and loves to explore the city on his bike.