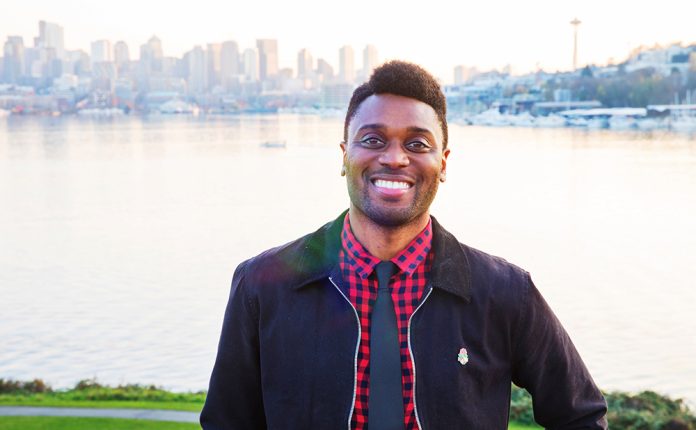 Please join us this coming Tuesday, October 8th from 5:30pm to 7:30pm at the Panama Hotel Coffee and Tea House for our monthly meetup. This month we are excited to be joined by District 4 Seattle City Council candidate Shaun Scott.
Shaun Scott is an advocacy journalist and historian who worked as the editor of Real Change News. While an undergraduate at the University of Washington, he was a member of UAW 4121 and worked with the Seattle Civil Rights and Labor History project to delve into exclusionary practices in Seattle land use decisions. As a member of SEIU 775NW, he wrote about issues facing homecare aides for the union paper Insight Magazine.
As a candidate he is running on a platform of more public housing, a Seattle Green New Deal, and a free lancer's bill of rights. He has earned The Urbanist's endorsement, and, at a moment when reactionary forces backed by a firehose of corporate money (we're looking at you Alex Pedersen) hope to take over the city council, he represents a progressive ray of hope. He will be talking about his vision for Seattle and taking your questions.
"More than any other candidate we've seen, Shaun Scott has blended socialism, urbanism, and climate justice into one coherent and captivating platform. Scott is a big proponent of social housing, but he's also steadfast that broad rezones are needed to make our housing policy work," the Urbanist Election Board wrote in its endorsement. "As a historian, Scott has combed Seattle's past for clues about how to make grand progressive visions a reality. His series on Forward Thrust is an example of this and foreshadowed his campaign platform."
This monthly social event is free, all ages, and open to everyone. Come by if you want to meet other people who care about our city, network, or hear from a future city councilmember or civic leader. You can find us in the lower room, and our guest speaker starts at 6:30pm.
The Panama Hotel is located at 602 S Main St a few blocks from Chinatown-International District Station. They have coffee, tea, beer and wine, and food available. They are also a cool independent cafe in a wonderful historic building in one of Seattle's great urban neighborhoods. Please note the space has accessibility challenges. Please contact us for assistance and we will accommodate your needs. We hope you can join us!
If you'd like to donate or volunteer for Shaun Scott's campaign, please visit his website. If you're not convinced yet, maybe you will be Tuesday. It's a crucial race, and we need all hands on deck.
It's our fall subscriber drive. If you like events and advocacy like this, please consider a monthly donation.
2019 Fall Subscriber Drive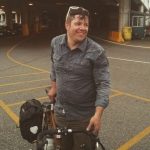 Patrick grew up across the Puget Sound from Seattle and use to skip school to come hang out in the city. He is an designer at a small architecture firm with a strong focus on urban infill housing. He is passionate about design, housing affordability, biking, and what makes cities so magical. He works to advocate for abundant and diverse housing options and for a city that is a joy for people on bikes and foot. He lives in the Othello neighborhood with his fiance and kitty.