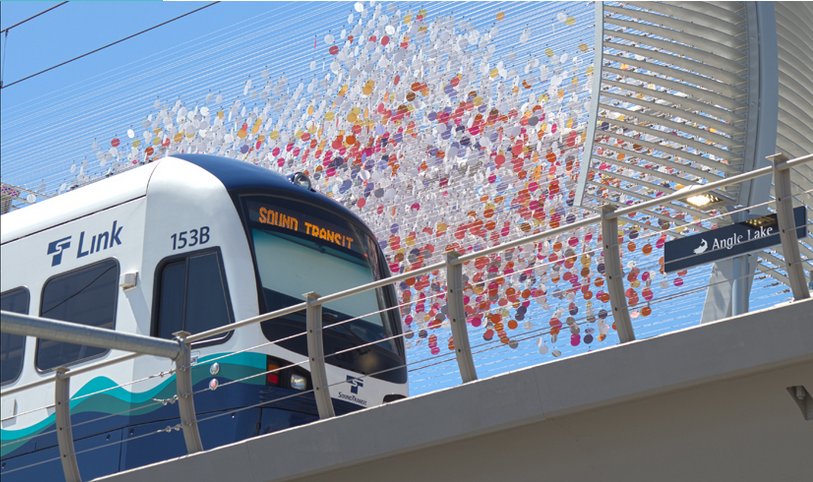 Under Secretary Elaine Chao, the United States Department of Transportation has been known for slow-walking or canceling transit grants, putting transit projects across the country in turmoil. However, the Federal Way Link extension seems to have avoided that fate as Sound Transit announced on Monday the Feds had agreed to its $790 million grant and a $629 million loan that will lighten the load of borrowing costs for the agency and taxpayers that back it–by $200 million to $300 million in all.
With $1.4 billion in federal backing, the 7.8-mile extension should be able to advance as planned to a 2024 opening. Major construction will start next year, Sound Transit said. Extending from Angle Lake to Federal Way Transit Center, the route will also serve two intermediate stations at Kent/Des Moines and at South 272nd Street, which is in the vicinity of Redondo Square and Star Lake.
The Federal Transit Administration (FTA) on Friday transmitted to Congress a Full Funding Grant Agreement (FFGA) for the $790 million requested for Federal Way Link Extension, Sound Transit said, which starts a thirty-day notification period at the end of which the FTA is expected to execute the grant.
"A year ago, Sound Transit secured a $1.2 billion FFGA grant for Lynnwood Link. Now, we have secured a commitment from the Administration to also fund Federal Way Link thanks to the persistent efforts of our congressional delegation," said Sound Transit CEO Peter Rogoff. "I also want to thank Secretary Chao and Acting Administrator Williams for their support on expanding transit options in our region that will help commuters escape ever-worsening gridlock."
With Lynnwood Link also moving forward and slated to open in 2024, the worst fears of the Republican takeover of the Federal Transit Administration appear to have been avoided. The slow-walking of grants is partially to blame for Lynnwood Link not opening in 2023 as previously planned, but escalating construction costs and scope creep as suburban jurisdictions sought big ancillary benefits from Sound Transit also played a role in that delay.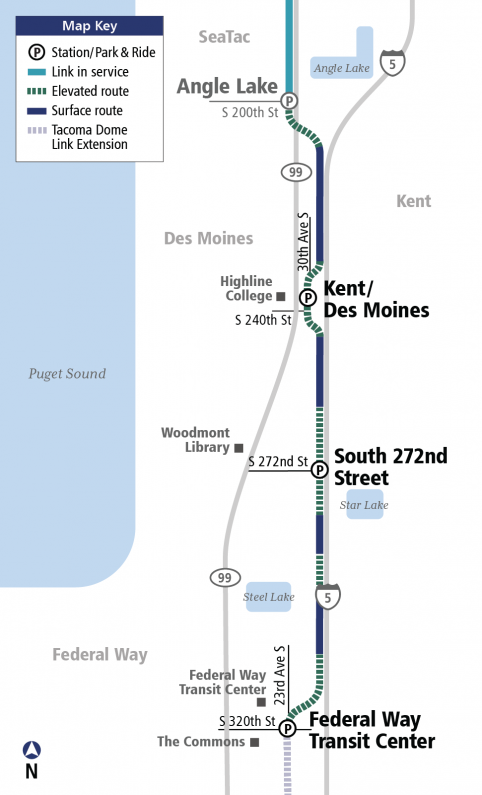 Senator Patty Murray called Federal Way Mayor Jim Ferrell to deliver the news, Mike Lindblom reported. Sound Transit Boardmembers credited Washington state's delegation to Congress for keeping the imperiled projects from being shortchanged.
"Securing this federal funding enables us to fulfill our promise of delivering regional light rail to the residents of South King County," said Sound Transit Board Chair (and Redmond Mayor) John Marchione in a statement. "The tireless advocacy of our congressional delegation was instrumental in completing this vital step to transform people's commutes and build a more prosperous future for the region."
Kent Mayor Dana Ralph said the Federal Way Link extension would be instrumental in the city's long-term plans.
"With two new stations in Kent, the Federal Way Link Extension will provide additional transportation options for the region," Mayor Ralph said. "The project will also help implement the revitalization for Kent's West Hill as envisioned by Kent's Midway Subarea Plan."
Federal Way Mayor Jim Ferrell also portrayed the project as transformational.
"When regional light rail comes to Federal Way in 2024, not only will our residents have more transit options, but it will transform our downtown for generations," Mayor Ferrell said. "Our city will begin to see this project become real when heavy construction starts next year and we are excited for the economic opportunities light-rail will bring to our residents."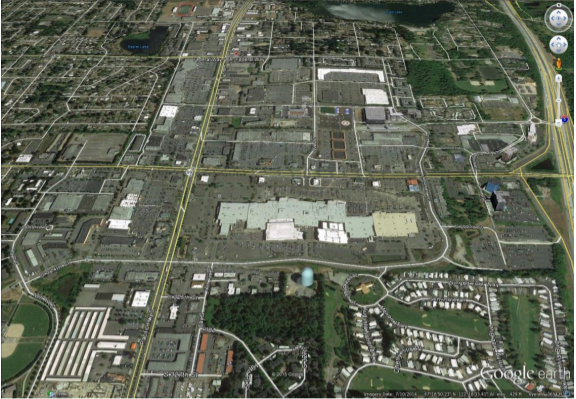 Federal Way revised zoning in 2006 to allow 200-foot mixed-use buildings in hopes of creating a denser and more defined downtown in what is now more of a bedroom community. So far no highrises have sprung up in Federal Way, although the arrivial of light rail might change that. Federal Way has dedicated much of the "City Center" to commercial development. Arguably, residential demand is more acute, but Federal Way's relationship with new apartments is fraught.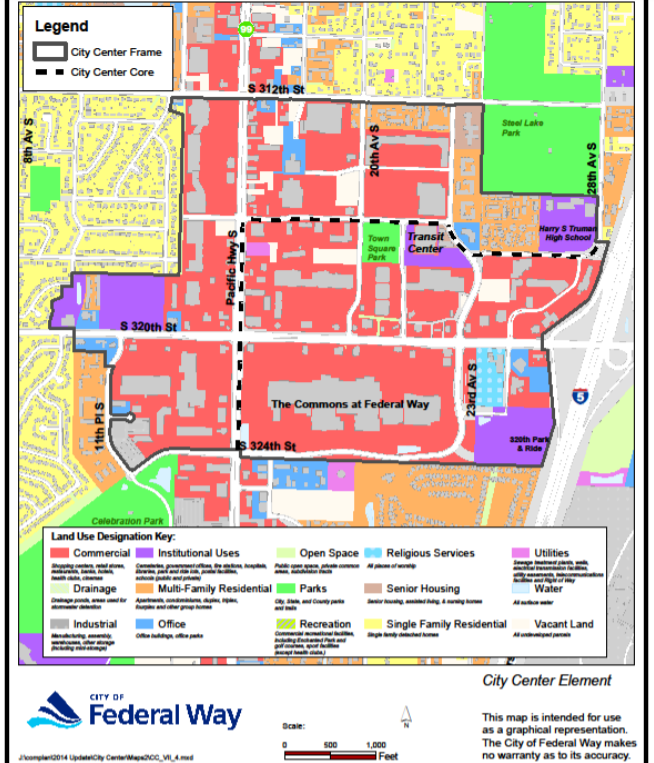 Federal Way will get an additional station with the Tacoma Dome Link Extension, slated to open in 2030. The city is in the midst of rezoning the area sound its south station dubbed "City South" for midrise development.
I've written about regional anti-housing efforts that included Federal Way's one-year emergency moratorium on multifamily development in 2016. After the moratorium, Federal Way switched to a new anti-apartment tactic: exorbitant school impact fees on new apartments to discourage their development, while privileging new single-family homes with significantly lower fees. Some local residents have associated apartments with crime and disorder. Perhaps the arrival of light rail will be an impetus to shift paradigms. Still, whether the residents of Federal Way are ready to embrace transformation and take on the responsibilities of being a big city remain open questions.
Federal Way has also earned flak for its tactic of giving homeless people a bus ticket to Seattle or Tacoma rather than adding shelters or services within its borders. The fledgling regional homelessness authority is grappling with how to unite responses like those from suburban King County jurisdictions with Seattle's more robust approach focused on public health rather than chasing people around the region.
The Federal Way Link extension will certainly make it easier to get around the region. But will it transform the region's approach to housing? If not, it could just mean that poor people get a train ticket out of town instead of a bus ticket.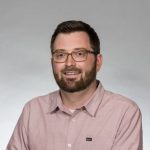 Doug Trumm is publisher of The Urbanist. An Urbanist writer since 2015, he dreams of pedestrianizing streets, blanketing the city in bus lanes, and unleashing a mass timber building spree to end the affordable housing shortage and avert our coming climate catastrophe. He graduated from the Evans School of Public Policy and Governance at the University of Washington in 2019. He lives in East Fremont and loves to explore the city on his bike.