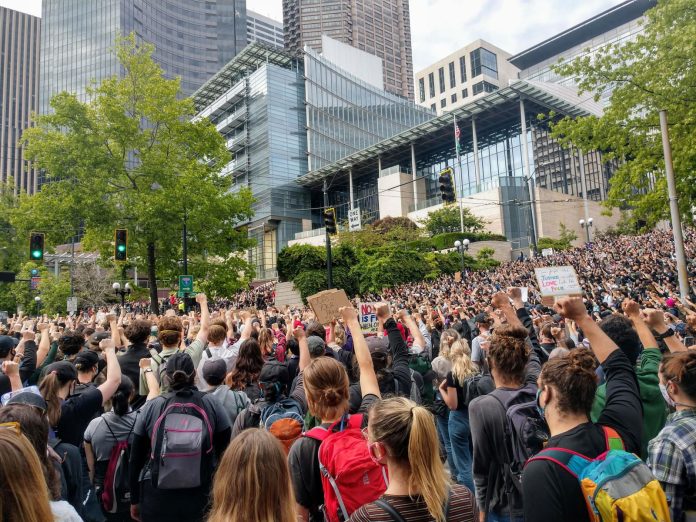 The veto overrides preserve $17 million for community safety programs, $3 million for participatory budgeting, and budget provisos intended to trim 100 positions from the Seattle Police Department (SPD).
The Seattle City Council rebuked Mayor Jenny Durkan's attempt to collaborate by veto, overriding the Mayor's rebalancing budget veto in a 7-2 vote Tuesday. Councilmembers Alex Pedersen and Debora Juarez dissented, but joined their colleagues for the two remaining unanimous override votes on new allocations for community investments.
The outcome of the special meeting was in doubt after several councilmembers played it close to the vest and didn't announce their positions ahead of the vote. Nonetheless, when the dust cleared after a long and contentious meeting, the Mayor's vetoes were erased.
Facing a troubling setback, backers of the effort to defund SPD and invest in community safety instead rallied support. In addition to phone and letter-writing campaigns, more than 70 people signed up for public testimony in favor of "holding the line" and overriding the veto. The Urbanist joined the chorus in sending a letter we also published yesterday. In comparison, only about 10 commenters argued for sustaining the veto.
Pro-veto vote-whipping was fierce, too–if ultimately ineffective. Mayor Durkan took the rare step of issuing a press release during the meeting directly appealing to councilmembers to collaborate with her–on her terms. The invitation came with more sharp criticism for the City Council and a far-reaching ultimatum, which took most of the CIty Council's rebalancing budget off the table.
"While Council may not be concerned about the details, I am. And they actually do matter," the Mayor said in one breathe, while in the next pivoting to "Our community is demanding that we work together…" and "I hope Council takes this moment to chart a path forward together."
Though she supported overriding the Mayor's vetoes, Council President M. Lorena González offered an alternative bill that incorporated the ultimatums from the Mayor. González said she wanted to ensure at least some of their progress was retained if the veto was sustained. Ultimately, the alternative bill was not needed with the votes to override.
Public Safety Chair Lisa Herbold (District 1) emphasized that the City Council's budget provided much greater funding to community safety groups led by Black, Indigenous, and People of Color (BIPOC).
"The alternative short-changed community members and organizations who have the expertise we need to build community safety, by proposing a mere $3.5 million investment instead of the $17 million Council had appropriated," Councilmember Herbold said in a statement. "The $2 million the Mayor proposed for investment in violence prevention and crisis intervention is wholly inadequate to the need, given the increase in gun violence that Seattle is experiencing. Funding the Seattle Community Safety (SCS) Initiative to scale up gun-violence intervention and prevention is necessary now for true community safety efforts like the work of BIPOC-led organizations like Community Passageways, Urban Family, SE Safety Network Hub Boys & Girls Club, and the Alive & Free Program – YMCA."
Herbold also included an appeal to Durkan to implement the budget: "With today's vote the Council can't force the Mayor to spend these dollars. But I plea with her to do so."
Negotiating by veto
Councilmember Andrew Lewis (District 7) worried a pattern of the Mayor "negotiating by veto" was emerging and hurting the chances of real compromise, for which he was still holding out hope.
"This process of veto, negotiate, and then insist on sustaining is wearing and it has been unproductive," Lewis said. "It has contributed to be frayed relations between the Mayor and Council, and there have to be better ways to resolve our differences."
Councilmember Dan Strauss (District 6) noted SPD forced their hand with its violent response to protests over the summer and lack of ability to control their budget. "It was as if eight years of reform didn't occur," he said. "And the 45% budget increase in those last eight years went unchecked. The changes proposed in the 2020 rebalancing package are not radical or earth-shattering; they are reasonable, responsible first steps to the long process of re-envisioning how we handle public safety."
On to the 2021 budget
Several councilmembers argued the veto, while presented in the spirit of collaboration, actually derailed progress and wasted time.
"This veto has occupied the time we could have been working together toward a better future, rather than continuing to grandstand via press releases," Strauss said. "I spoke to the Mayor's office today–probably for the first time in about two months they called me. Despite the press releases sent out over the past few months, I spoke to Chief Best during the 2020 rebalancing process. I offered her additional opportunities to have discussion."
Mayor Durkan also accused the City Council of spending money they don't have since their $17 million in community safety programs are funded by an interfund loan agreement. Meanwhile, the Mayor is promising to invest $100 million next year, presumably on similar programs serving communities of color, but has yet to hint at the revenue source for such ambitious investment amidst a sharp economic downturn. The Mayor's opposition to the payroll tax and other business taxes makes her options limited.
"As I've listened to the community over the summer, I think it is our responsibility as leaders to turn advocacy into tangible action that we can actually implement," Mayor Durkan said in her statement. "Instead of promising a loan that we can't currently repay, I will be putting forward a $100 million investment in BIPOC communities in the 2021 budget because true safety comes from equitable access to affordable housing, health care, education, and economic opportunity."
We'll find out next week the funding source for Mayor Durkan's $100 million, but for now the promise isn't looking very tangible.
The Decriminalize Seattle Coalition, which hundreds of organizations of signed onto including The Urbanist, applauded the City Council for overriding the veto. Meanwhile, they criticized Durkan's actions as anti-Black and deceptive.
"We hope you are celebrating the fact that with today's successful override of the Mayor's veto, the movement to defend Black Lives in Seattle officially started defunding the SPD today (for the first time ever), and reinvesting in Black community," Decrim Seattle tweeted. "After months of taking to the streets, endless hours of zoom meetings, hundreds of arrests, and thousands of protesters brutalized by SPD, all amidst a global pandemic, we proved to Durkan that we are not backing down and she can't use anti-Black magic tricks to stop a movement."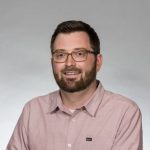 Doug Trumm is publisher of The Urbanist. An Urbanist writer since 2015, he dreams of pedestrianizing streets, blanketing the city in bus lanes, and unleashing a mass timber building spree to end the affordable housing shortage and avert our coming climate catastrophe. He graduated from the Evans School of Public Policy and Governance at the University of Washington in 2019. He lives in East Fremont and loves to explore the city on his bike.