If you ride Community Transit, please commit to comment on the Snohomish County-based agency's Transit Development Plan (TDP ). Hours of transit agency staff time go into creating these transit development plans as required in state law via RCW 35.58.2795. This year, Community Transit has some planning ideas worthy of comment, but, counting my comments, only two comments have been submitted as of September 24th.
State law requires the TDP show a plan, "To meet state and local long-range priorities for public transportation, capital improvements, significant operating changes planned for the system, and how the municipality intends to fund program needs." Community Transit's draft TDP is posted online.
The legally required public hearing is scheduled for Thursday, October 1st at 3pm and will be immediately after roll call. You can jump online ahead of time to get a link to the Community Transit TDP and the signup form. You will then receive a confirmation note before the hearing that you are registered. If you cannot make the hearing, you can e-mail in some thoughts to the agency before 3pm Thursday.
Points of interest in Community Transit TDP.
Let us start with the fact Community Transit plans to press ahead with Swift Orange Line despite losing ridership and at risk of losing key resources to serve local destinations with this Bus Rapid Transit (BRT) line extension. I am all for pushing pause to see if the ridership model still stacks up considering increasing work from home. You may or may not concur.
Then there is the fact that Community Transit is proposing an alternative to the traditional fixed route service model for some area, according to Page 46 of the TDP:
In areas that are not well served by fixed-route service, where geographical coverage service gaps exist, or where demand for different options is high, we seek to complement or "right-size" service options by working within our communities to develop alternative services to meet travel needs. Community Transit will begin working with communities to create alternative service options such as ridesharing partnerships, real-time rideshare, community vans, or other innovative ways to provide mobility responsive options to community needs.
While controversial, I frankly support an alternative service option for Paine Field–there are many job sites, educational institutions (e.g., museums and flight schools) and a passenger terminal–spread out over more than 4,000 acres. Maybe you think another area of Community Transit service is appropriate. Or no area. Please chime in.
Need for rider input
Considering the transit boardmembers are local elected officials serving on a federated board, please plan to make your voice heard. Transit boardmembers are supposed to represent the communities they serve–and Community Transit riders. That is a difficult task without your input.
If you care about transit and improving service, please submit a comment on the plan. To quote Better Buses, Better Cities by Steven Higashide: "Without the presence of pro-transit advocates, a few opponents are usually enough to dominate headlines and public meetings, scaring politicians into retreat. Elected officials can often win new funding for transit with the backing of labor and business groups. But without advocates who understand transit, this money often gets spent in ways that minimize political conflict (e.g., more buses, not more bus lanes)."
So without your voice, others will decide your transit for you. I hope you will speak up and e-mail in public comment to Community Transit before 3pm Thursday or attend the 3pm Thursday Community Transit board meeting.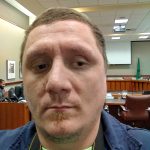 Joe A. Kunzler (Guest Contributor)
Joe A. Kunzler serves on a transit agency rider committee, and being transit dependent attends many transit governance meetings in the Puget Sound in-person and now, thankfully, virtually.