The Seattle Department of Transportation (SDOT) is planning to install protected bike lanes to the far eastern border of South Lake Union along Eastlake Ave E in conjunction with King County Metro's work to install bus layover space along that street. The first phase of those bike lanes will be installed next year between Stewart St and Roy St, with the rest of the connection north to Fairview Ave planned for 2022.
After the project is completed, Eastlake will have one general purpose travel lane in either direction for most of its length, with Metro layover space on both the east and west sides of the street, in addition to a large portion of space between Mercer and Roy Streets converted to a completely dedicated bus lot.
The bike lanes will be added to either side of the street next to the curb, with a big exception for northbound riders: between Mercer and Roy the sidewalk on the east side of the street will be converted to a mixed-use path for both people walking and biking, between the travel lanes and the bus layover area.
This mixed-use path is likely to be the biggest pinch point in the project. Due to the lack of I-5 crossings south of Lakeview Boulevard, the sidewalk on the east side of Eastlake is not highly used. But the plans do not show much space for people walking, rolling, and biking to co-exist on the mixed-use path, particularly where space has been allocated in the road for a right-turn pocket.
The rendering from SDOT shows three people walking and a person cycling along the path that also has a utility pole in the middle of it: there clearly isn't space for all of those users. The turn pocket is depicted as empty.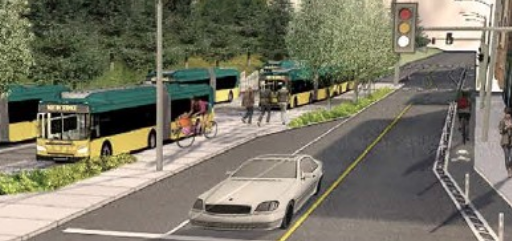 Adding bike facilities to Eastlake in conjunction with the Metro bus project is a great chance for collaboration between regional agencies. However, these protected bike lanes likely won't see full utilization if other connections in Seattle's bicycle network aren't completed.
The crucial connection here will be to the north. Eastlake Avenue south of the University Bridge remains one of the biggest unfilled gaps in our bicycle network. Last month, the RapidRide J project was reduced in scope due due to budgetary decisions, with the line only planned to run to University District light rail station rather than at Roosevelt. The protected bike lane component, on the other hand, still remains in place and has already completed its environmental assessment.
However, District 4 Councilmember Alex Pedersen has been vocal in his opinion that the city should relent to parking advocates in Eastlake and move some of the bike facilities off the street. SDOT has already looked at all the options and ruled them out. Mayor Durkan surprised bike advocates earlier this year by strongly voicing her support for connecting Eastlake by bike. Earlier this year advocates turned out in droves to a town hall hosted by Councilmember Pedersen in Eastlake but he mostly steered clear of the issue during the meeting.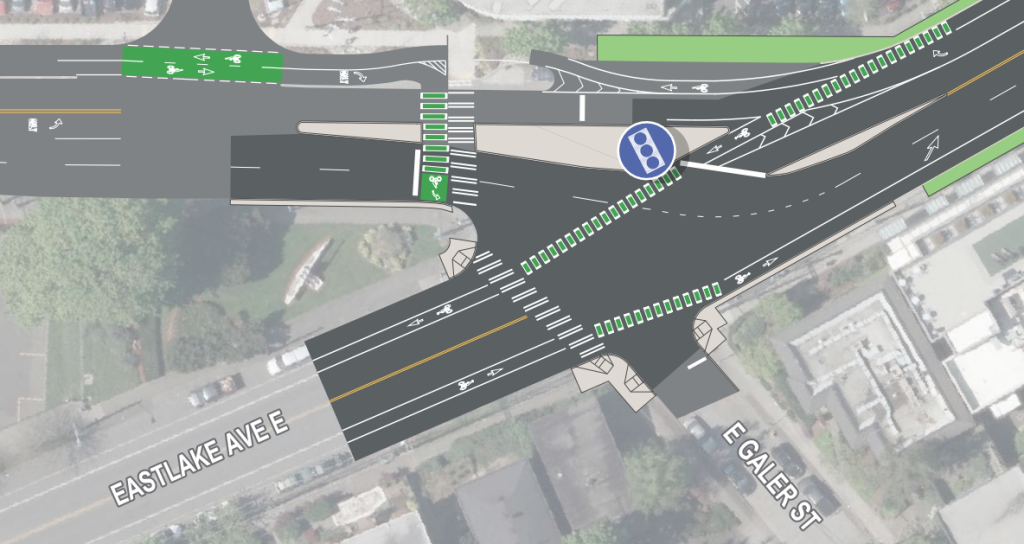 We don't know how the connection between the bike lanes south of Roy coming next year and Fairview Ave. SDOT released a conceptual drawing for that segment earlier this year but it's fairly standard–we can't see if there are any segments that might look different. It does look like the one-way bike lanes protected by paint-and-posts will continue north just like on the first segment.

As for connections to the south from Eastlake, the protected bike lanes are planned to terminate at Stewart St, with bike facilities on that street being a pipe dream. Most people who make it to the end will likely turn onto John Street, at the REI Flagship store. But the real east-west corridor planned here is Thomas Street, which has been put on hold, first this year as revenues declined due to Covid, and now in 2021's budget as well. These cuts put the city further behind on the promises that it made to build out safe bike facilities in the Move Seattle levy.
Once funded, the Thomas Street Redefined project will convert the segment of Thomas Street around the Seattle Center into a bike and pedestrian corridor that takes the definition of a "green street" on paper and actually turns it into a people-forward place. A key component of the project will be traffic diverters, which are already in place at both Dexter Ave and 7th Ave N. Another diverter which would completely block off Thomas Street at 5th Ave N directly at the Seattle Center was promised by the end of last year but has been delayed.
It's not clear what the design of the bike facility on the east side of South Lake Union in the Cascade neighborhood will look like, but it likely will look more like traffic calming than separated facilities. Many of the intersections along that stretch have recently been rebuilt with traffic calming features like curb extensions.
If these projects make it through to construction and aren't the victim of further budget cuts, Eastlake Ave will be another north-south corridor through South Lake Union with protected facilities for people biking, when just a few years ago there was only Dexter Ave, with only 5th Ave N left to construct between I-5 and Seattle Center on the bicycle master plan.
You can read more about the Eastlake Ave protected bike lanes here.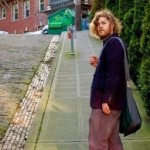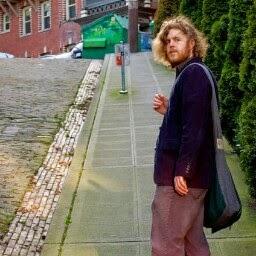 Ryan Packer lives in the Summit Slope neighborhood of Capitol Hill and has been writing for the The Urbanist since 2015. They report on multimodal transportation issues, #VisionZero, preservation, and local politics. They believe in using Seattle's history to help attain the vibrant, diverse city that we all wish to inhabit. Ryan's writing has appeared in Capitol Hill Seattle Blog, Bike Portland, and Seattle Bike Blog, where they also did a four-month stint as temporary editor.