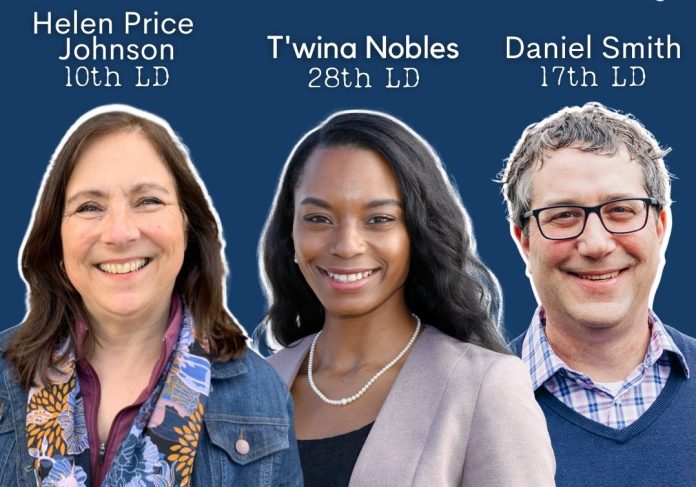 With seven house pick-ups and three in the senate, 2018 was a really good year for Democrats in Washington state. While some speculated Democrats had neared their ceiling, 2020 could continue the onslaught and ensure a path forward for big progressive priorities: major housing investment, a clean fuels standard, a state Green New Deal, and a capital gains tax.
As it stands, the state senate sits at 28-21 advantage for Democrats and the state house is 57-41. The tipping point is 25 votes in the senate and 50 is the house. Thus, Democrats can withstand losing seven votes from its caucus and still pass legislation, but just four defections doom bills in the senate, which explains the failure to pass those aforementioned priorities during the last few sessions. The state senate will likely be where progressive legislation either lives or dies, but fortunately a further leftward swing seems inbound.
In the 28th District, The Urbanist endorsed T'wina Nobles, who appears poised to defeat Steve O'Ban, a Republican obsessed with dismantling Sound Transit. Nobles edged out O'Ban in the primary and has pulled in big name endorsements like Joe Biden's and massive fundraising hauls.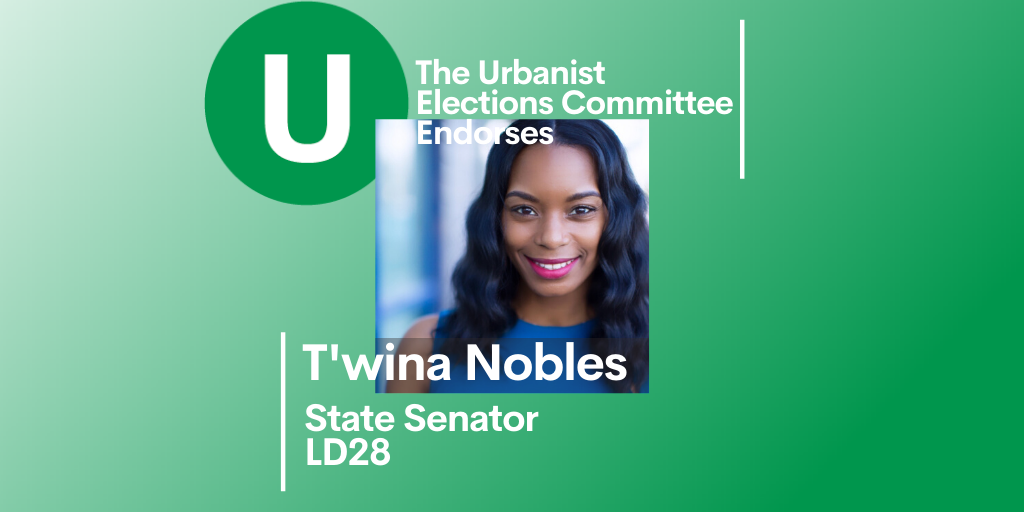 Beyond the scope of our endorsements–which require legislative candidates to complete our questionnaire to guarantee eligibility–a handful more races could swing in progressives' favor. With a weekend until Election Day, turnout out is already very high (already surpassing 50% in some counties) in our accessible mail-in ballot based system in Washington state. High turnout could be an X-factor this election, either propelling a Blue wave or actually helping Republicans hold on in some swing districts.
In the 10th District–which includes Whidbey Island and Mount Vernon–Island County Commissioner Helen Price Johnson is running a close race against incumbent Republican Ron Muzzall. The race seems a little under the radar compared to Nobles' challenge to O'Ban, but Price Johnson is outraising Muzzall and trailed him by less than two points in the primary.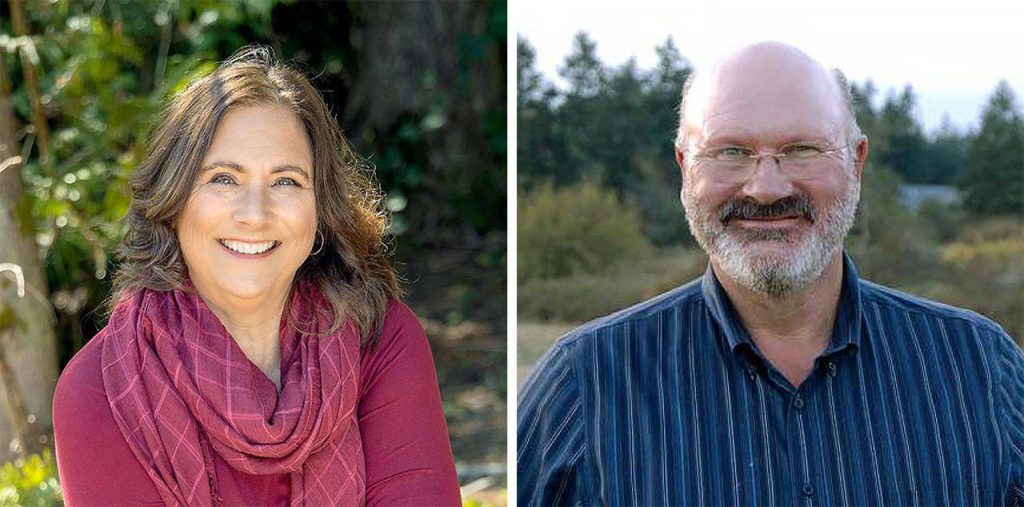 In the 5th District, Ingrid Anderson edged out conservative Democrat Mark Mullet in the primary election, and has continued to pile on big endorsements (like Governor Jay Inslee's) and fundraising hauls. This has big implications because Mullet has helped block progressive tax reform, worker protections, and climate legislation despite the "D" next to his name. Anderson, meanwhile, is a registered nurse with strong backing from organized labor and a stridently progressive platform.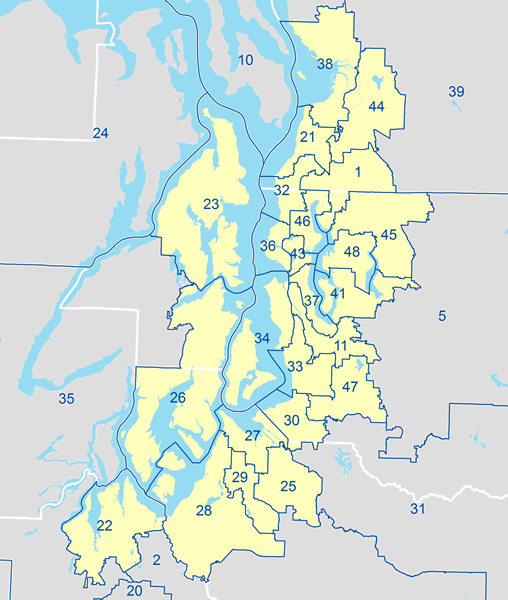 In the 17th District down in Clark County, incumbent Republican Lynda Wilson looked pretty solid in the primary with 55% of the vote, but Democratic challenger Daniel Smith could ride a blue wave, and has big endorsements like Inslee's to latch himself to that momentum.
On the flip side, incumbent Democrat Dean Takko didn't look so hot in the primary getting only 44% of the vote against two Republican challengers. Barring a recovery that could be a loss, but since Takko is a moderate, it might be a wash on big progressive legislation. Takko and Mullet are considered part of the "Roadkill Caucus" that blocks progressive legislation.
House
On the house side, Angie Homola is well positioned in LD10-1, with the Republican realtor (Greg Gilday) gaining only 46% of the vote. Homola founded an environmental nonprofit and takes campaign photos with Puget Sound tidepools, while Gilday opposes climate action, new taxes, and the Governor's eviction moratorium in response to the Covid pandemic.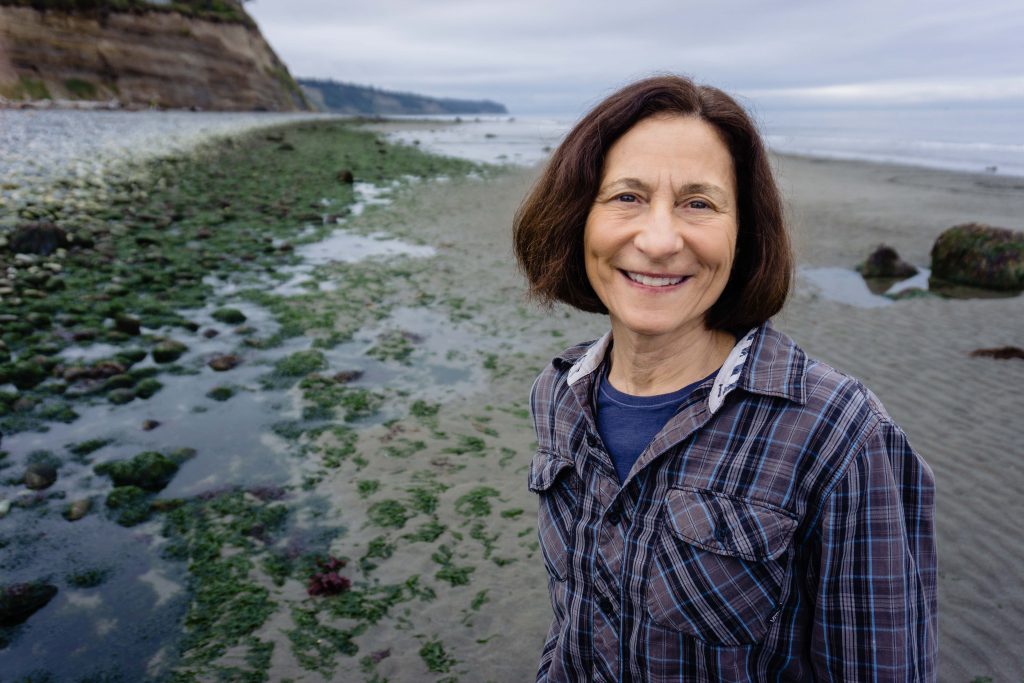 In LD-42-1, Blaine City Councilmember Alicia Rule tallied 48% of the vote in primary and could close the gap on incumbent Republican Luanne Van Werven. The Bellingham area used to a Republican stronghold, but it's shifting to the Left. Democrat Sharon Shewmake won the other 42nd house seat in 2018 in close and likely will defend it successfully, despite trailing by a point in the primary. Shewmake has been excellent in her first term and a welcome voice on housing and urbanist issues.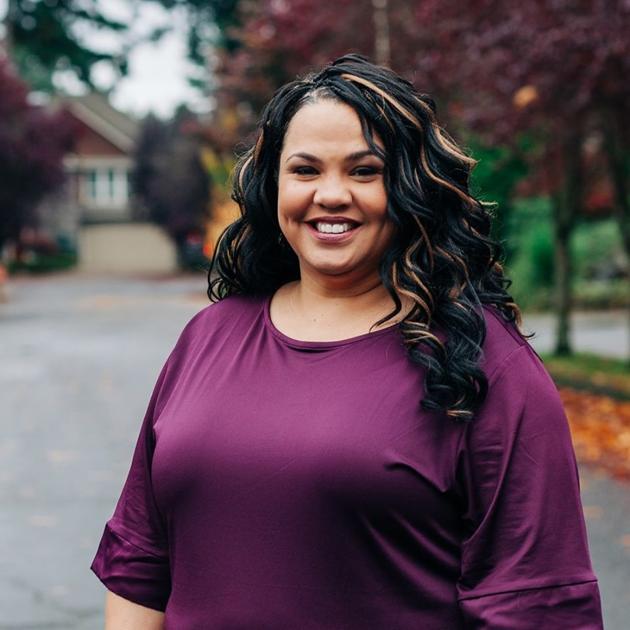 In LD17-1, Democrat Tanisha Harris picked up 47% of the vote in the primary and could pull off the upset on Vicki Kraft with a strong finish. Harris pulled in the endorsement of The Columbian editorial board (Vancouver's main newspaper) and is outraising Kraft by a three-to-one margin.
In LD26-1 out on Kitsap peninsula, Carrie Hesch is in striking distance of incumbent Republican Jesse Young, who grabbed 52% of the primary vote. In LD26-2, Joy Stanford could also ride a big wave to buoy her primary performance of 43%. It sounds far-fetched, but State Senator Emily Randall pulled off perhaps the biggest upset of 2018 defeating Republican Marty McClendon by a razor-thin margin. Hesch and Stanford are campaigning hard so don't be surprised if they pull off upsets.
If things get really blue, the 6th District could be in play for the Democrats. Republican incumbents Mike Volz and Jenny Graham nearly touched 55% in the primary, but if Trump is a drag on the ticket, the general could look different. Democratic challengers Zack Zappone and Tom McGarry could catch fire. On the other hand, the Spokane suburbs might be turned on by Trump's frantic despot antics–so time will tell.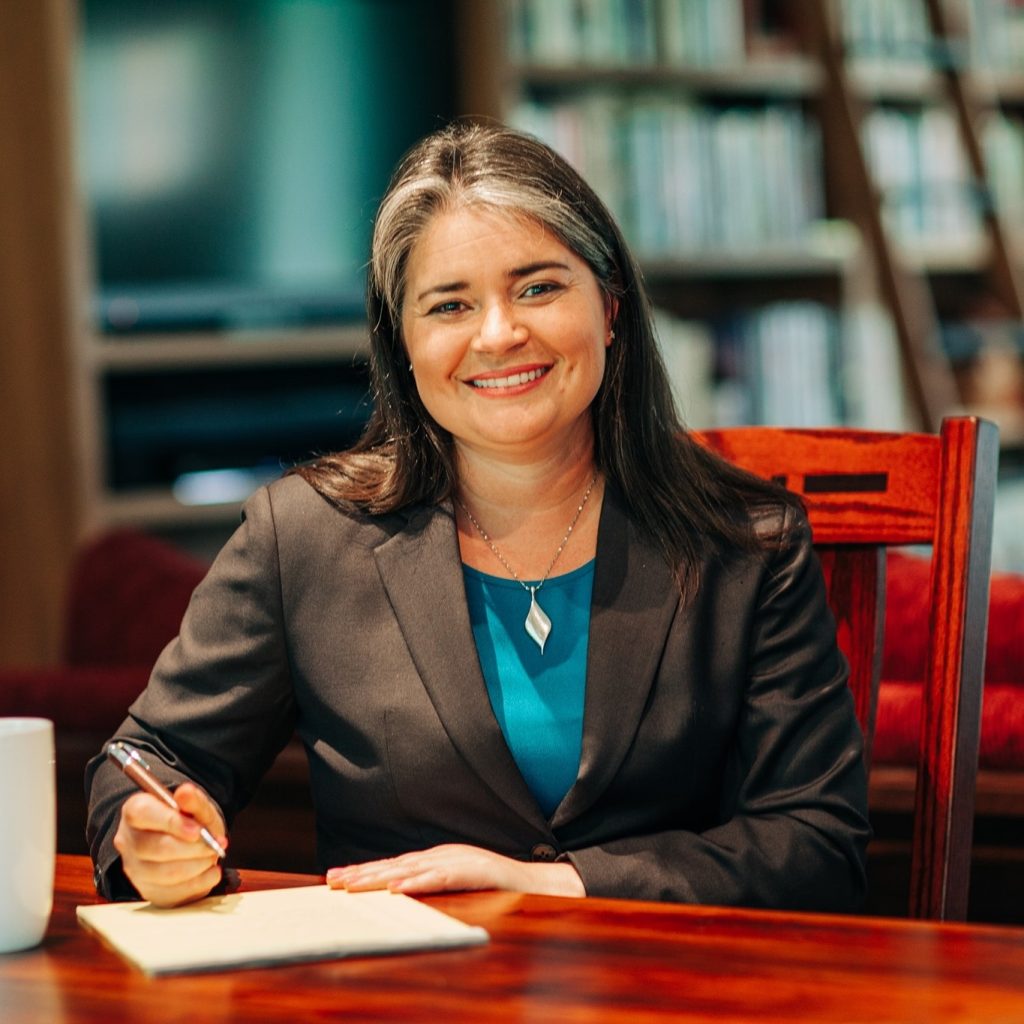 Similar story in LD25, where Puyallup High School teacher Jamie Smith came up just 1.2 points short in 2018 against Republican incumbent Kelly Chambers. Likewise, Democrat Brian Duthie came up just 2.4 points short in 2018 against Republican Chris Gildon, who since retired. With a presidential year and facing an opponent (Cyndy Jacobsen) without an incumbent advantage, Duthie could well close the gap. Both have outraised their Republican opponents handily.
The battle for control the state agenda isn't just fought in swing districts, but also in safe Democrats seats were moderate incrementalist Democrats are facing more serious challenges from the Left than in recent cycles. Among the crop of progressive challengers are Urbanist-endorsed David Hackney (LD11) are Sherae Lascelles (LD43).
Meanwhile open seats in LD36 and LD37 are an opportunity for bolder progressives in Liz Berry and Kirsten Harris-Talley (both Urbanist-endorsed) to take the reins from more moderate predecessors. Jamila Taylor has an opportunity to do the same with LD30-1, which Mike Pellicciotti vacated to run for State Treasurer–The Urbanist endorsed him despite our disappointment with his Sound Transit-cutting car tab bills.
All told, that's nine Republican house seats that could flip in a big wave year, and another five Democrat seats that could shift to the Left with progressive challengers. Even with a medium wave, hitting a 60-seat majority in the house seems likely. If all close races go Democrats' way, the senate split would be 31-18.
A progressive era
The issues on which state Republicans can win seem to be shrinking away. As we pointed out in 2018, car tab sticker shock didn't work in the Seattle metropolitan area. Initiative 976 barely passed despite deceptive ballot language promising $30 car tabs with no repercussions, and the state Supreme Court struck it down for violating the state constitution. The conservative bag of tricks is depleted, and the era of progressive policymaking is upon us.
Democrats are looking at even larger majorities in Olympia come the 2021 session. The question will soon be turning to what they should do with the commanding majorities voters have given them.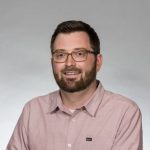 Doug Trumm is the executive director of The Urbanist. An Urbanist writer since 2015, he dreams of pedestrianizing streets, blanketing the city in bus lanes, and unleashing a mass timber building spree to end the affordable housing shortage and avert our coming climate catastrophe. He graduated from the Evans School of Public Policy and Governance at the University of Washington. He lives in East Fremont and loves to explore the city on his bike.