The annual event will take place on Saturday and Sunday, August 21-22, 10am-7pm, at Lake Union Park.
What kind of world do we want to emerge to as the shared experience of the Covid pandemic ebbs away? According to the event's organizers, the question of what we want to emerge to, and not from, is central to why EMERGE was selected as the Seattle Design Festival's theme for the 2021.
"I want people to think about this festival as us emerging to something else," said Annalee Shum, Senior Programs Manager for Design in Public, the nonprofit that sponsors the Seattle Design Festival (SDF). "People were dealing with isolation and the ever present connection of a shared traumatic experience during the last eighteen months… The focus of the festival is not to look back at that past, but instead to look forward to what we can emerge to — to heal and to gain new perspectives."
As one of the Pacific Northwest's largest and longest running design events, SDF seeks to explore how we can leverage design in new ways to "explore the opportunities of adaptation and change." As part of that process, the festival itself has adapted to changing times. In 2020, the festival pivoted to an online and socially distanced format; this year, however, organizers have chosen to transform the festival into a two-day street fair at Lake Union Park.
"We wanted to the community to gather in an outdoor environment in a safe way," Shum said. "I'm excited that we are not losing what the Seattle Design Festival is. It is a community generated event — we are really just holding a space for designers to come together."

Over more than a decade, 120 community partners have participated in the event by building installations, hosting speakers, and creating hands-on activities — among other means of engaging the public with design. Here's a snapshot of some of highlights from the 2021 festival that might be of particular interest for readers of The Urbanist. A full festival guide is available online at the Design in Public website.
Saturday & Sunday, 8/21-22

Saturday, 8/21, Only
South Lake Union (SLU) Walking Tour Dubbed, "Tech, Tech & More Tech," this walking tour of SLU led by the Seattle Architecture Foundation will examine key ingredients for urban revitalization and discuss the design and architectural strategies at work in the neighborhood, 10am-11:30pm
Build Your Best Seattle Youth and families are encouraged to share their ideas for reimagining community gathering spaces in Seattle, 10:30am-12:30pm
Where Do You Emerge? Participate in AIA Seattle Urban Design Forum's efforts to crowdsource a map of Seattle's small neighborhood centers in an effort to push Seattle toward becoming a 15-minute city, 1:30-3:30pm
Sunday, 8/22, Only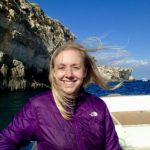 Natalie Bicknell Argerious (she/her) is a reporter and podcast host at The Urbanist. She previously served as managing editor. A passionate urban explorer since childhood, she loves learning how to make cities more inclusive, vibrant, and environmentally resilient. You can often find her wandering around Seattle's Central District and Capitol Hill with her dogs and cat. Email her at natalie [at] theurbanist [dot] org.