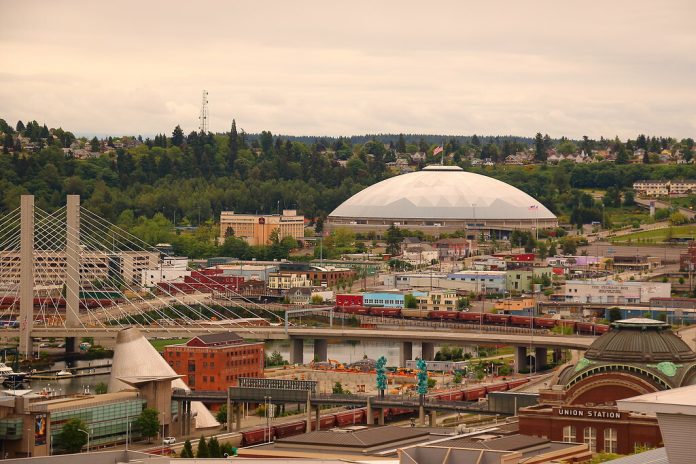 This week's Transpo Notes highlights: extended service reductions on King County Metro, Seattle Mayor Bruce Harrell joining Sound Transit's board, new transit-oriented development at Tacoma Dome Station, and Community Transit's zero-emissions study.
Extended Metro service reductions
King County Metro continues to struggle with service delivery as an operator shortage persists. On Friday, the agency announced that widespread trip cancelations would continue for an undetermined period, extending a service reduction that was set to end on Saturday. The notice did say that more than 90% of scheduled trips would go forward, but that some routes would remain suspended, including Routes 162, 177, 304, 320, and 330 on weekdays and Route 125 on Saturdays.
Metro is facing a double-whammy of staffing shortages from the pandemic with simply lower staffing levels than needed and more staff on leave due to sickness. Over the past month, the Omicron variant has hit the region hard and reducing staffing ranks across industries.
However, the severity of trip cancelations may begin to recede in the coming weeks due to two factors. Firstly, Omicron cases peaked more than a week ago in King County and have been on a very sharp and steady decrease since. Secondly, Metro just completed training of a very large group of full-time operators (25 in total) over the weekend. And another set of part-time operators are set to wrap up training in early February. Every other week, beginning today, Metro also plans to provide new part-time operator training courses to ramp up staffing to needed levels for service plans.
Mayor Bruce Harrell to join Sound Transit board
Seattle Mayor Bruce Harrell is expected to join the Sound Transit board of directors, succeeding former Mayor Jenny Durkan. A first step to this is formal appointment and confirmation by the King County Council on Tuesday, which is all but assured. A proposed motion by the Sound Transit board of directors has penciled Mayor Harrell in to serve on the Executive Committee and System Expansion Committee. Both were committees that former Mayor Durkan served on, though her attendance was sporadic.
The committees that Mayor Harrell is proposed to serve on are critically important ones given that Sound Transit is planning two light rail expansions (Ballard and West Seattle) and several infill stations in Seattle (Boeing Access Road, Graham Street, and 130th Street Stations) and the agency is evolving in how it serves communities.
For its part, the System Expansion Committee is responsible for oversight of all transit expansion projects, including their project development, scope, budgets, schedules, and construction activities. The committee also has unilateral authority to approve system expansion activities that are under $50 million and outside the Sound Transit Chief Executive Officer's spending purview. Conversely, the Executive Committee is responsible for all oversight of agency policies, government relations, legislative objectives, and system program strategies and budgets. Like the System Expansion Committee, the Executive Committee can also approve certain items unilaterally that are under $50 million and the Sound Transit CEO's spending purview.
A TOD project breaks ground at T Dome Station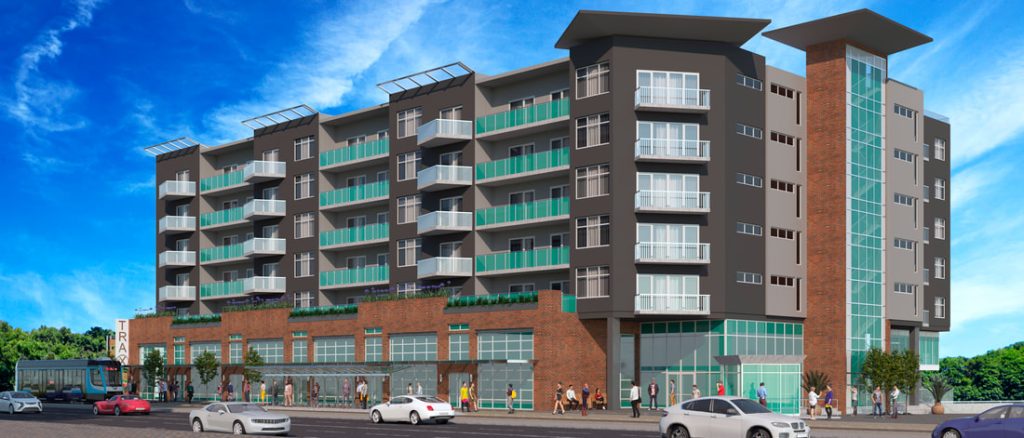 Last week, a mixed-use transit-oriented development (TOD) project broke ground next to Tacoma Dome Station, making it the closest TOD project to the station yet. Named Trax, the project will deliver 115 apartments, an indoor farmers market, and other retail space. Residents of the project will benefit from transit passes along with a variety of on-site amenities, such as a rooftop terrace, secured bike storage, balconies in all units, and active common spaces.
The commercial portion of the development will be two stories with the farmers market panning both levels, which is hoped to have a variety of vendor types (e.g., florists, artisans, butchers, restauranteurs, and seafood sellers). The mezzanine level is designed to have an outdoor terrace and viewing spaces. Conversely, ground floor commercial spaces are set to have roll-up garage doors that open onto the E 25th Street sidewalk, creating a welcoming and active connection to the street. The developer also expects there to be outdoor cafe-style dining areas on the street. The leasable area is planned to cover just under 15,500 square feet.
While the project is designed to be transit-oriented, it will still have on-site car parking with 53 stalls. But, it is immediately adjacent to the S Line (commuter rail), T Line (streetcar), and local and regional bus stops. That should help encourage most visitors and residents to principally transit riders to and from the development. It could also serve as a true pioneer project of sorts to encourage other TOD redevelopment in the area, which so far has been very limited.
Community Transit studying a zero-emissions fleet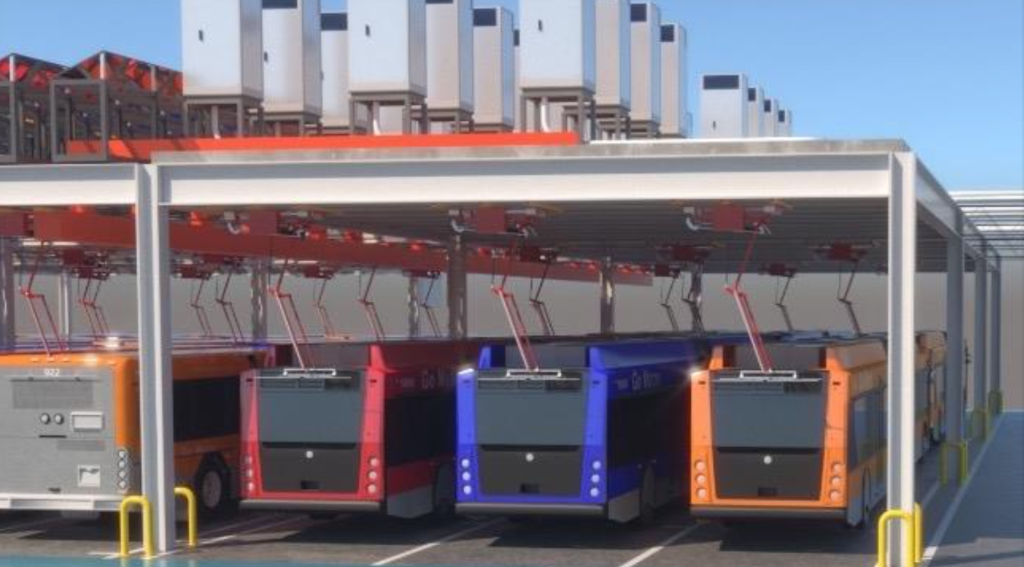 Community Transit provided an update last week on its zero-emissions fleet feasibility study. Technology that the study is evaluating are battery-electric buses (BEBs) over hydrogen fuel cell electric buses (FCEBs). The study is looking at the whole scope of what it would take to transition to a zero-emissions fleet, which includes not just vehicles but also training, utility upgrades, system resiliency strategies, charging equipment, storage, and maintenance.
The update highlighted positive trends in zero-emissions vehicles (ZEVs), which are seeing improved operation range due to higher storage capabilities and lower operation costs. The overall operational and capital costs could reach parity with internal combustion engine equipment by the mid-2030s if not sooner. The range of bus manufacturers building ZEVs has also greatly expanded in the past few years.
The agency operates a wide service area with long routes, which could complicate how ZEVs are deployed. While BEBs do have obvious range constraints, FCEBs also can have range issues. But, BEBs do have lower lower capital and operating costs than FCEBs and seem to be the preferred technology by most transit operators besides electric trolleybuses.
A further update on the study will come in April as part of an agency board workshop with the consultant team.

Stephen is a professional urban planner in Puget Sound with a passion for sustainable, livable, and diverse cities. He is especially interested in how policies, regulations, and programs can promote positive outcomes for communities. With stints in great cities like Bellingham and Cork, Stephen currently lives in Seattle. He primarily covers land use and transportation issues and has been with The Urbanist since 2014.