This is the first of a two-part series where I'll review the Downtown Tacoma transit network and evaluate it for potential improvements and efficiencies that could be applied in late 2022 or early 2023 shortly after local light rail service is expanded out of the immediate Downtown Tacoma area.
Pierce Transit's Downtown Tacoma fixed route bus network was last realigned in 2017 following a Comprehensive Route Analysis. Later this year or early next, Sound Transit is primed to begin operating 10-minute light rail service along the 2.4-mile Hilltop Link extension of the T Line, expanding access to frequent transit service in the most densely populated and racially diverse areas of Pierce County.
Community Transit, King County Metro, and Sound Transit have tended to use expansion of the high capacity transit network as a good opportunity to restructure and eliminate redundant existing bus services to take advantage of rail capacity and frequency.
Downtown Tacoma – Current State
At present Downtown Tacoma has two primary transit facilities, one at S 10th and Commerce Street, known as the Commerce Street Transfer Area and Tacoma Dome Station. Commerce Street has several bus bays and an underground turnaround facility located between S 9th and S 11th Streets and was initially commissioned in 1993. Bus services are not timed to facilitate timed transfers between routes, but rely on geographic proximity to enable transfers. The original purpose of the Commerce Street facility was to give passengers an opportunity to transfer between multiple routes at the same facility in an accessible way.
The Tacoma Dome Station bus platform operates similarly, with an island bus facility and turnaround at Puyallup Avenue and S G Street, but predominantly serves regional transit traffic with connections to Lakewood (Routes 574 and 594), Federal Way (Route 574), Seattle-Tacoma International Airport (Route 574), Downtown Seattle (Routes 590 and 594), and the University of Washington, Seattle Campus (Route 586).
Because there is a two-node nature between transit services provided in the Downtown Tacoma network, a common link between them is helpful to facilitate transfers between local and regional service. In many ways the existing T Line streetcar serves that role, but many of Pierce Transit's routes operate along parallel right of way. Pierce Transit's Routes 1, 41, 42, 400, 500, and 501 along with Sound Transit's Reoutes 590 and 594 services parallel the T Line. When the T Line extension opens for service it will reduce average waiting times by improving service frequency from every 12 to 10 minutes.
With Commerce Street tending to dominate the structure of Pierce Transit's network in Downtown Tacoma, all routes tend to converge on it, approaching from Pacific Avenue to the South, S 9th Street from the North and West, and South Market Street, also from the South.
Deficiencies in the Existing Network
The presence of a central node in the transit network that is not in the geographic center of the Central Business District means that deviation is the norm and through transit travel North-South is impeded, generally requiring an untimed and inconvenient transfer at Commerce Street.
While much of Downtown Tacoma is served by transit, there are gaps in service coverage, most notably along the entire North-South stretch of Tacoma Avenue between N 1st Street in the Stadium District and South 25th Street. Much of the Pacific Avenue stretch, especially between S 17th and S 21st streets, where bus services most strongly duplicate light rail is where a segment of single-lane mixed traffic with angled parking exists at the University of Washington-Tacoma, presenting substantial operating challenges for at-grade transit.
Tacoma also has two regional growth centers, the Downtown Tacoma Regional Growth Center and Tacoma Mall Regional Growth Center, but they are only indirectly and infrequently connected via local transit service, leading to a high utilization of private rideshare services between the two destinations. Additionally, not all mixed use centers in Tacoma within three miles of Tacoma Dome Station have direct access to the regional transit hub, the notable exception being the Lincoln International District near S 38th and Yakima Avenue, just South of Tacoma's Central Business District.
Future State
When the T Line extension begins service and connects Downtown Tacoma with the Stadium District, Tacoma General Hospital, and St Joseph Hospital along Martin Luther King Jr. Way, local connections to Tacoma Dome will improve. The Stadium District, located at N 1st and Tacoma Avenue, will see some of the biggest improvements to mobility as a result of the T Line extension due to the fact it will be closer to the center of service along an inverted U shaped corridor.
What this begs then is a conceptual service restructure that takes advantage of this expanded mobility and convenience at N 1st and N Tacoma Avenue and better serves Tacoma Avenue South in the Downtown Core.
The existing T Line provides duplicate service on Routes 1 (6th Avenue), 41 (Portland Avenue and Salishan Neighborhood), 42 (McKinley Avenue), 400 (Puyallup), 500 (Federal Way), and 501 (Fife, Milton) along with Sound Transit's 590 and 594 to Downtown Seattle. When service is extended, it will also serve similar markets as parts of Routes 2 (S 19th Street), 11 (Point Defiance), 13 (Proctor, Old Town), 16 (North End, Tacoma Community College), and 57 (Hilltop-Tacoma Mall) presenting potential opportunities for restructuring.
So, a future route network evolution could consider issues, like:

Improving North-South travel across the Central Business District
Providing transit service along Tacoma Avenue South
Providing a strong transit connection between Tacoma's two regional growth centers
Consolidating routing on one-way couplets to single streets
Truncating services where appropriate when duplicated by T Line streetcar service
Expanding direct transit access to Tacoma Dome Station to all nearby mixed use neighborhood centers
Leveraging common bus rapid transit corridors and infrastructure for fixed route use
Improving transit reliability on congested corridors in Downtown Tacoma
In a future post I'll explore a service concept that attempts to implement these objectives to improve the potential for ridership long term in Tacoma, the urban center of Pierce County and the second largest city in the Puget Sound.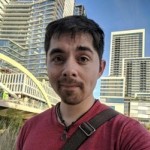 Chris Karnes a native of Tacoma and well known local writer behind the Tacoma Transit blog.