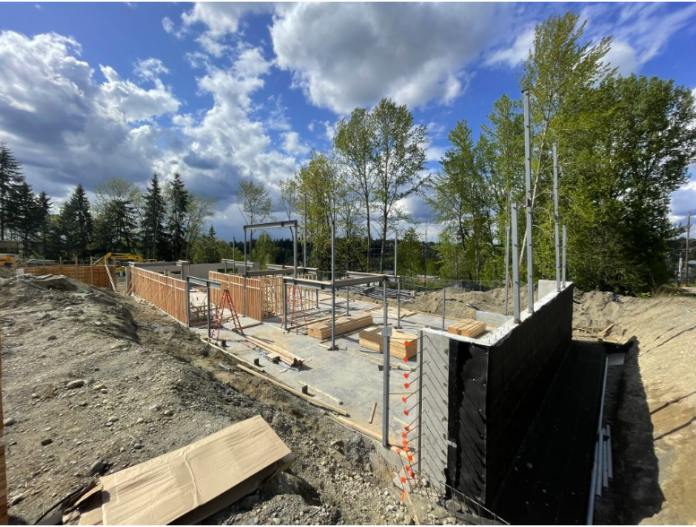 On Wednesday evening, Bellevue's seven-member Planning Commission advanced final recommendations for implementing portions of HB 1220 within the city. That bill, passed by the State Legislature in 2021 after a campaign led by Futurewise and backed by The Urbanist, includes several provisions meant to reduce historical housing inequities and allow for diverse housing types. As part of this effort, the bill requires cities to allow permanent supportive housing and transitional housing in all areas where hotels, motels, and residences are allowed, and to allow emergency housing and emergency shelter in all areas where hotels and motels are allowed.
HB 1220 provides a new definition for emergency housing, Importantly, emergency housing is distinct from emergency shelters, which do not use leases and may not provide overnight accommodations. (Washington State Legislature)

The law also provides a newer definition for permanent supportive housing. (Washington State Legislature)
The proposal passed by the Bellevue Planning Commission would enshrine these provisions into the City's land use code, but with some caveats not explicitly defined in the state law. For one, a majority of planning commissioners approved proposals to require supportive housing facilities submit a safety plan, resident code of conduct, and standard operating procedures during their permitting process. As staff and commissioners noted during the meeting, there will be no enforcement mechanism to ensure the policies put forth in these documents are actually implemented — these policies are instead meant to facilitate transparency with the public, according to staff. However, supportive housing providers spoke against these requirements during public comment, noting how they would delay the permitting of much-needed housing.
Similarly, providers spoke adamantly against a provision in the commission's final Land Use Code Amendment (LUCA) that specified differences between "transient" and "non-transient" emergency housing — a distinction not present in the original bill. HB 1220 defines emergency housing as "temporary indoor accommodations for individuals or families who are homeless or at imminent risk of becoming homeless that is intended to address the basic health, food, clothing, and personal hygiene needs of individuals or families." According to the policy passed by the Planning Commission, Bellevue delineates transient emergency housing as "residential occupancy less than 30 days" and non-transient as "residential occupancy 30 days or more." Otherwise, the two categories are exactly the same.
Furthermore, although the city has characterized non-transient emergency housing as "residential uses" and therefore would treat it like other housing (supportive or otherwise), staff recommended the commission characterize transient housing as "homeless services" uses — meaning that such facilities would be subject to the same conditional use permit (CUP) process as a shelter. This process, the result of the long battle over the Congregations for the Homeless shelter, would require a Good Neighbor Agreement, an additional public hearing, and greater time for review before the housing could get built.
Ryan Murk, program manager for permanent housing with Congregations for the Homeless, shared his organization's experience with Bellevue's CUP process during testimony on Wednesday. "As the only homeless service provider who has gone through Bellevue's CUP process to site a permanent shelter… it took 17 months from the time we submitted our pre-application until we completed the process — without any guarantee we would receive a permit at the end of the process."
Ryan Donahue of the Eastside Affordable Housing Coalition took an even stronger stance against the emergency housing restrictions, saying, "It's bad policy to limit housing capacity and options during a housing crisis… [HB 1220] does not allow cities to impose requirements that would restrict housing. Even if the city imposes well-intentioned restrictions, that risks putting the city in violation of state law…"
Specifically, HB 1220 does allow cities to impose "reasonable occupancy, spacing, and intensity of use requirements," so long as these requirements don't prevent a sufficient number of housing units from being built. With Bellevue's severe lack of affordable housing units, including supportive and emergency housing, some providers argue that these imposed restrictions on emergency housing would cross this threshold.
The final decision to separate transient and non-transient emergency housing uses was actually reached at the Planning Commission's February 23rd meeting, where only four members of the body were in attendance. At that meeting, staff presented potential modifications that commissioners could make to the LUCA in response to significant public testimony speaking for further restrictions on supportive housing, including a maximum occupancy limit, a minimum spacing requirement, a required community meeting, and other aforementioned restrictions. With the limited number of commissioners present, the body elected to only advance votes on provisions which the four members present (representing a simple majority of the whole body) could unanimously agree on. Provisions with disagreement were tabled until Wednesday's meeting, when all commissioners were to be present.
Although her vote at the February meeting to require a safety plan, code of conduct, and standard operating procedure for supportive housing provided the needed unanimity at the time, Commissioner Ferris noted Wednesday that she would change her vote on those matters if given the opportunity. This chance was not to come, as the commission voted 4-3 to not reopen topics which were decided at the February meeting. Additionally, Ferris provided the sole "nay" vote on requiring emergency housing to go through the CUP process, with two of her colleagues noting how voting "aye" was "painful" but responsive to feedback from the community.
It didn't have to be this way
Staff repeatedly emphasized different "intensities of use" as justification for the bifurcated emergency housing framework. Because of the higher rate of turnover with facilities they deem as "transient," they claim there would be more impacts to the surrounding community than with non-transient emergency housing. However, the imposition of a 30-day cutoff between the two categories creates an arbitrary distinction that could pose problems. Unlike the provisions for supportive housing mentioned earlier, a CUP can be revoked by the city if the conditions under which it was granted are not still being met. Will organizations providing transient emergency housing place their facilities in jeopardy if a resident stays for longer than the allotted thirty days?
Importantly, other Eastside cities have not chosen to go this route. Although Redmond has chosen to impose more requirements for supportive housing than Bellevue (likely a response to significant pressure from residents), the city has neither created a distinction in types of emergency housing nor required a CUP for project approval. Neither city's approach matches Kirkland, which has chosen instead to take no action and thus let state law enter into effect with no additional provisions. To clarify the city's approach, Kirkland Deputy Director Jeremy McMahan explained, "Kirkland's Zoning Code already allows uses including stacked and attached dwelling units, hotels, and community facilities, which by definition already encompassed the housing types addressed in HB 1220. The City did not see a need to overlay additional regulations on these permitted uses."
With much planning work on the horizon and fewer staff in the city's planning department than what's needed, Bellevue could have adopted a similar approach by simply letting state law come into effect without local action. Instead, a lengthy local process has created additional definitions and restrictions that potentially go beyond the scope envisioned by legislators. This sentiment was echoed in a statement by Housing Development Consortium Executive Director Patience Malaba, who says, "HDC appreciates the due diligence the Planning Commission put forth throughout the LUCA process, but we remain concerned that additional requirements create unnecessary barriers for providers of Supportive and Emergency Housing. These actions consequently restrict access to desperately needed support services for Bellevue residents."
Malaba continues, "In particular, subjecting Emergency Housing providers to an arduous and costly conditional use permitting process can effectively prohibit this much needed housing type which is clearly not the intent of state law that this LUCA is in response to, or of Bellevue's leadership. During a sustained housing crisis, we should do everything we can to remove barriers to accessing housing and support services."
The recommended LUCA will still require final approval from City Council, before which there is a chance that the body could adopt further amendments. However, given the late stage of the process, it seems unlikely that substantive changes will be made to the framework that the city has chosen to adopt for emergency housing.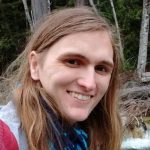 Chris is a UW Environmental Sciences graduate who moved to Bellevue in 2015. When he's not busy being an urbanist fox on the internet, he's working on the Eastside to support efforts reducing greenhouse gas emissions and going to city council meetings to denounce the hegemony of automobile infrastructure. Follow him on Twitter at @Deutski1.