Washington State Democrats enjoy a resounding 20-point edge in a generic state legislature ballot, according to a recent Crosscut/Elway poll. Neither President Joe Biden nor Governor Jay Inslee enjoy high approval ratings, but it doesn't seem to matter. The Republican brand simply seems to be in shambles in this state, and voters are rejecting it and turning to Democratic policymakers to address the top problems they see — which incidentally nearly all relate to the housing crisis.
In other words, Democrats have a tremendous opportunity to seize the issue of housing, hold their majorities in Olympia, and enact ambitious housing legislation that keeps them in voters' good graces for elections to come. The short legislative session earlier this year saw several bold housing bills, such as Rep. Jessica Batemen's missing middle bill, rebuffed as Republicans remained in lockstep against proposals and Democrats failed to keep their caucus united when it came to votes on zoning reform, climate planning, or even a modest reform liberalizing backyard cottage rules statewide. But sponsors promise these bills will be back, and, to keep their constituents happy, hesitant Democrats would be wise to support them this time around.
Political prognosticators have been predicting midterms would be bad for Democrats, but recent polling disputes that prediction for Washington State. Democrats enjoy a 54% to 34% advantage in a generic ballot for the state legislature and a 51% to 32% advantage in a generic ballot for Congress, according to the Crosscut/Elway poll. Those are blue wave numbers.
Broadly speaking, 33% of respondents identified economic issues as their top concern; however, within that umbrella category, housing in particular was salient, with 9% singling out housing costs as their top issue, and another 13% pointing to cost of living and inflation. Rising housing costs are a top driver of inflation, and driving down housing costs is the best lever government has to ease inflation pressure.
Next behind economic issues was the problem of homelessness, which was top-rated by 17% of poll respondents — and rising housing costs are driving rising homelessness, so the result provides further evidence of how concerned voters are about housing. Climate and the environment registered with 9% of respondents and represent another area where housing is closely tied to solutions; adding sustainable housing in compact walkable communities is a top way to lower our carbon footprint. Looking at all angles, housing issues are clearly coming to a head.
Housing prices have been rising sharply across the state, impacting areas formerly spared by what had been largely considered a Seattle metro problem until recently and leaving virtually no parts of the state untouched. Luckily, some municipalities are starting to act in a concerted fashion.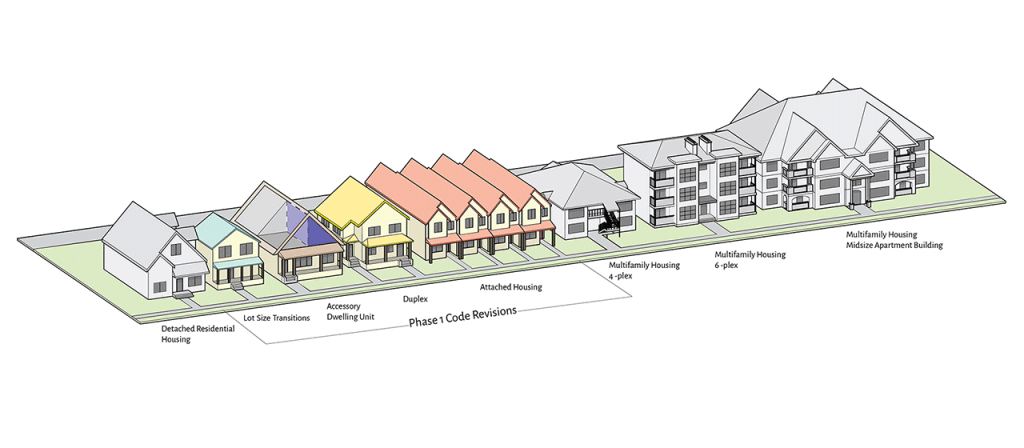 Just this week, the Democratic-controlled Spokane City Council unanimously passed missing middle zoning reform allowing fourplexes across the city, using an emergency pilot program to quickly roll out the changes. Spokane's leadership shows it can be done statewide, and Portland's example shows missing middle housing reform done well can lead to a building spree that is really effective at bringing down prices, opening up homeownership opportunities once again to teachers, line cooks, social workers, and other working class folks.
And unlike the Republican policy prescription of more sprawl development, housing growth in existing neighborhoods has the benefit of lessening environmental degradation and traffic congestion rather than accelerating it. In a state with cities hemmed in by mountains and forests that residents would like to preserve for recreation and natural beauty, sprawling out simply isn't popular or prudent. Urban growth is the way forward to a greener future.
Trusting Democrats more than Republicans on housing and other economic issues appears to be one reason for Democrats' polling strength, but clearly the Supreme Court's assault on abortion rights is also weighing heavily on many voters' mind. In the Crosscut poll, 14% rated abortion and women's rights a top issue. A recent poll by SurveyUSA found 63% of Washingtonian adults opposed the Supreme Court decision to overturn Roe v. Wade to just 26% who supported it. The issue has fired up Democrats, and it is likely motivating independents as well.
Another factor at play: thwarted fascist coup orchestrator Donald Trump remains popular with Washingtonians who continue to identify as Republican voters, which appears to be a shrinking demographic. Just 22% of respondents said they would register as a Republican, compared to 40% who said they'd register as Democrats, and 33% who said independent.
Of those Republicans, 59% said Trump's backing makes them more likely to support a candidate, while 12% of Republicans said they'd count a Trump endorsement against a candidate, and 29% of Republican respondents claimed they were undecided or said Trump's backing made no difference. In short, Trump still has a hold on Washington State Republicans, but, relatedly, the brand is increasingly a turnoff to everyone else and is therefore not attracting new converts or playing well with independents.
Why is the GOP brand so toxic? Maybe it helps to ask, what do Republicans stand for? It's an increasingly deranged potpourri of desperate culture war gambits, shameless tax cuts for the rich, discredited trickle down economics, wanton fossil fuel consumption (drill, baby, drill!), ever-beefier trucks, anti-vaccine conspiracy theories, sowing fear of cities, stoking racism against the people of color who tend to reside in them, and owning the libs at all costs. It's more a lifestyle brand than a coherent way to govern a city, state, or country. Washingtonians, to their credit, have seen through it.
Even with Republicans unpopular in statewide polling, it remains possible they could finagle their way to victory in several key battleground races due to a clunky redistricting process that was favorable to them and open season campaign finance rules that could allow a deluge of campaign cash to juice their campaign operations.
In hopes of wrestling back control of the state legislature, Republicans are heavily targeting several Legislative Districts (LDs), including the 5th, 10th, 26th, 28th, 42nd, 44th, and 47th. Democrats picked up several of those seats in a wave year in 2018 and held them in 2020. If Republicans overperform in those districts even while losing handily elsewhere, Democratic majorities could still be in jeopardy. But Republicans are going to have to close the 20-point deficit considerably for that to be a realistic possibility.
On the other hand, if Democrats press their advantage on issues like housing, climate, and abortion and keep public opinion in their favor, they might end up not just holding their majorities, but maybe even gaining seats. This isn't a moment for trepidation and retreat, but boldly forging ahead and leading. The time is ripe.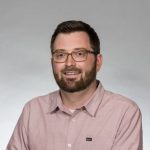 Doug Trumm is publisher of The Urbanist. An Urbanist writer since 2015, he dreams of pedestrianizing streets, blanketing the city in bus lanes, and unleashing a mass timber building spree to end the affordable housing shortage and avert our coming climate catastrophe. He graduated from the Evans School of Public Policy and Governance at the University of Washington in 2019. He lives in East Fremont and loves to explore the city on his bike.