Recently The Seattle Times published a eulogy for the shuttered Starbucks at Westlake Park by columnist Jon Talton. In the piece, Talton explains how his experience at the café once symbolized his love for Seattle, which like me, he arrived to as a transplant in 2007. When Talton describes how he and his wife had enjoyed "just sitting there, with the lights of the skyscrapers seeming like stars overhead and stores all around," it's easy to fall under the spell of his sorrow for the city he laments as lost.
Yet as someone who was also there, standing behind the counter, pouring espresso shots, scrubbing down the bathroom, and waiting for the bus at 3rd Avenue and Pine late at night, so much of what Talton wrote rang false to me. I both don't remember Downtown of the past as he did, and I also don't see it as bleakly as he does today.
Sometimes, however, I also feel like I have said goodbye to the Seattle I loved. It's just that the Seattle I mourn for — an inclusive, accessible, livable Seattle — is not the one described by Talton.
A bumpy beginning
I arrived in Seattle following a boyfriend and a program coordinator job at a nonprofit. Prior to my move, I had never been west of the Mississippi, and most of what I knew about Seattle was informed by having been a teenager in the nineties on the tail end of the grunge scene, a few scattered details from my boyfriend's weekend visit, and a National Geographic guidebook purchased by a friend as a going away gift. I was still at a stage of life in which moving across country with very few resources and no support network felt like not only a good idea, but a great adventure.
Despite arriving in summer when Seattle is often at its most glorious, I did not fall in love with the city at first sight. Though raised in the Chicago metro area, I'd arrived from a very different Sunbelt city than Talton, St. Petersburg, Florida, which has one of the prettiest and most walkable downtowns in the U.S. In 2007, St. Pete was also at what might have been its most magical moment, still unscarred by the Great Recession and the Miami Vice-styled gentrification that followed.
So based on the various cities I'd lived in, the Seattle of 2007 didn't feel very vibrant to me. Downtown, particularly away from Pike Place Market and a few blocks in Belltown, was a quieter place than it is today. Fewer residents meant streets were pretty vacant outside of business hours and some peak weekend times. Visual homelessness existed in many of the places you still see it today, although I don't remember tents. Youth homelessness was more apparent, with many young people congregating at Westlake Park.
As for the gamble I had made by upending my life and moving across the country, well it failed hard and fast. Medical bills, a breakup, changes in student loan repayment terms, being forced to suddenly find new housing as the result of a landlord's divorce, you get the drift. These were the factors that drove me to seek out a second job on top of the one I worked full-time. And I found one, at the Seattle's Best Coffee at Pike Street and 1st Avenue, right across from one of the iconic Pike Place Market signs and a few short blocks away from Westlake Park.
Seattle's Best Coffee has been owned by Starbucks since 2003. That's why the café I once worked at is now the site of a Starbucks. As employees, we would sometimes trade shifts with workers in other nearby Downtown cafés, and we would often haul pallets of milk and other supplies between cafés, including the Starbucks at Westlake.
Many of the problems Talton attributes to the recent closure of that Starbucks location, I experienced back in 2007 and 2008 at the café where I worked. There were constant issues with our bathrooms, and I'll never forget a night when we had to stay at the café for hours after closing because an unhoused older woman had barricaded herself in the bathroom and refused to leave. An emergency response team that included police eventually escorted her away. To where, I'm not sure.
I also remember panhandling, theft, and heartbreakingly, thirsty people sifting throughout waste bins in search of partially full beverages to finish. When we'd see this happening, we would offer cups of water, which some people accepted but others declined, maybe as a result of paranoia.
Because I relied exclusively on the bus for transportation, I was often at the 3rd and Pine bus stop in the early morning and late evening. There may have been fewer people there than today, but it was a still a lively marketplace for goods, both legal and illicit. I've always looked young for my age, so I was rarely offered drugs but harassment was a common occurrence. Understanding that crime was low in Seattle, I didn't feel particularly unsafe, but I always paid attention to my surroundings and felt safest when there were other people are around, whether those people were housed or not.
A slow developing love story
While the description above might read as an indictment of Downtown Seattle, it's not. It's an indictment of America — the richest country in the world both in 2007 and now. But we continue to be a country where so many people struggle to survive. The difference between Seattle and many other places, is that the city has often shown more humanity to people who are struggling.
It was this characteristic that gradually grew my love for Seattle. I began to see that the city had committed to inclusivity at a level few other American cities could match. From piloting the first racially integrated public housing in the U.S. at Yesler Terrace to welcoming the LGBTQ community long before it was socially acceptable, Seattle had distinguished itself — even if it remained imperfect.
And in 2007, Seattle was much easier to thrive in as a poor or working class person than most cities in the U.S because of investments it made in transit, walkable communities, and affordable housing developments like New Holly and High Point — both of which had received national recognition.
As housing prices have spiked and investments in transit, walking, and biking have failed to keep pace with population growth and car investments, the working-class city disappeared. That's the Seattle I miss — not Talton's vision of a sparkling Downtown empty of unhoused people.
I remember how every day immigrant men gathered to play chess at Seattle's Best Coffee café where I worked. Many different countries were represented and some of the players spoke English, while others didn't. Still it was easy to see how much they enjoyed the space and each other's company. Most of them arrived wearing their parking attendant and security guard uniforms, and they would come for an hour or so to unwind before going home to their families, who they'd proudly show me photos of. The men lived in all corners of Seattle and commuting never seemed to be a burden for them.
It's hard for me to imagine where a family could live on a parking lot attendant's salary today in Seattle — it seems more likely they would not be able to live in Seattle at all. No more chess after a long shift, but instead a long slow bus ride or a stressful car ride in traffic.
As for me, after my initial housing upset, I rented a room in a house in Wallingford for $400 a month. My nonprofit employer provided me with a bus pass. Because my modest nonprofit salary was paid through the Washington State Service Corps, I was eligible for EBT food benefits, even with the addition of my barista job and teaching French classes at a preschool. This combination of affordability, support, and opportunity would continue to make my life in Seattle possible — which was a good thing because I did not have another safety net to turn to. It would take years, but because of the life I was able to have in Seattle, I would eventually ride out the storm.
At my nonprofit day job where we provided education and case management services to very vulnerable people, including pre-literate refugees, people exiting incarceration, and people struggling with mental health challenges, I also saw how the factors of affordability, support, and opportunity improved people's lives. I cannot remember a single client who was homeless — something that differed greatly from what I had seen in Florida, where a number of the middle school students I taught lived in motels and cars.
Seattle might not have been the most architecturally interesting or culturally dynamic place in the world — but it felt safe and welcoming — even if homelessness existed in neighborhoods like Downtown. But even then, I understood that the tragedy of homelessness in Seattle was one piece of the bigger tragedy of homelessness as it exists across the U.S. Just because some cities sweep people away doesn't mean those people stop existing — or needing help.
Looking forward
Seattle is often associated with having a Scandinavian immigrant heritage. I think this heritage combined with strong immigrant influence from East Asia as well, have led to it once being a city that has valued communitarianism and collectivism at a scale almost unparalleled among major U.S. cities. Seattle is a modest city — but it is a city that has historically invested in its supporting the quality of life of its people — a city of substance.
Unfortunately, rampant growth has meant that social and civic investment has not kept up with need. There are many explanations for why this has happened, but it doesn't change troubling outcomes like increased homelessness and displacement of poor and working class people.
My love story with Seattle began to fray when, one by one, people who were important to me had to leave because they couldn't afford the cost of living. I eventually transitioned into teaching community college, and I watched students juggled more jobs and commuted from more distant corners of the region. When they would ask me if their children could sit at the back of the classroom and play with a tablet because they could not afford daycare, I would say yes. Who could blame them given how costly childcare has become in our region?
I can agree with Talton that so much of Seattle is different than it was in 2007. But beyond that shared sentiment, the fault lines run deep.
"I loved the city that the activists hate. That older Seattleites lament," Talton wrote at the end of his piece.
I don't know if Talton would consider me an activist. The fact that he used the word without placing any description before I found puzzling. I don't know if at 39, he would consider me an older Seattleite and sympathize with my lament.
But I can say that on those late nights when he sat sipping coffee at the Westlake Starbucks, what I saw from my vantage point behind the counter, was different than what he saw.
I still walk Downtown at night, and I enjoy seeing how there are many more people on the street — people of all ages, races, and economic means. I still feel hopeful that we can build on Seattle's history toward something better. Just because I've said goodbye doesn't mean it's for forever.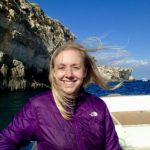 Natalie Bicknell Argerious (she/her) is Managing Editor at The Urbanist. A passionate urban explorer since childhood, she loves learning how to make cities more inclusive, vibrant, and environmentally resilient. You can often find her wandering around Seattle's Central District and Capitol Hill with her dogs and cat. Email her at natalie [at] theurbanist [dot] org.