It's time to get ready for the 12th annual Seattle Design Festival, which will be held August 20-26 at locations across the city. This year's theme is connection and it will be explored through a variety of interactive exhibits, events, and workshops intended to "unleash the design thinker in everyone." As always, much of the festival will lean heavily into using design to make cities, especially Seattle, better places to live, so there will be a lot for readers of The Urbanist to appreciate and engage in.
"Connection is a shared experience that can be amplified through design. When done thoughtfully, design invites everyone in," said Annalee Shum, Senior Programs Manager at AIA Seattle in a press release. "We see every year at the Seattle Design Festival that when people connect to new ideas and each other, it fuels their inspiration be part of designing more equitable, resilient, and thriving communities."
Per tradition, the festival will kick off with the Block Party, August 20-21, 10am-7pm, located at Lake Union Park next to the Museum of History and Industry (MOHAI). Visitors to the Block Party can expect to see many different installations and pop up exhibits created by design teams ranging from architectural firms to nonprofit youth organizations like Coyote Central. Be sure to check out the full list of offerings online in advance.
The Collaborative Design Swarm, hosted by ecoTHRIVE Housing, is one installation that should not be missed. Last year The Urbanist wrote about ecoTHRIVE Housing's innovative model for creating affordable housing in Burien. The plan has continued to advance forward and this year organizers are looking to the public for inspiration on how to design for resilience in their community.
Another exhibit that should not be missed is the presentation of University of Washington Department of Architecture students' designs for reestablishing housing diversity in Seattle. The Urbanist covered some of the designs recently in an article about the future of housing in Seattle, but visitors to the block party will be able to view the entire suite of their work. Additionally, for people who want to delve into deeper into ideas around how to use the Major Update to the Comprehensive Plan to create more diverse (and more affordable) types of housing in Seattle, there will be a panel discussion on August 25, 4pm-5pm, at the Center for Architecture and Design, 1010, Western Avenue.
Readers should also put festival's Community Spotlight events on their radar. Occurring in Columbia City, Fremont, and Downtown during August 22, 23, and 24, at the Community Spotlight festival goers can enjoy interactive exhibits and meaningful activities — like 'Inclusive Perspectives' Walking and Rolling Neighborhood Tours sponsored by Code Unlimited LLC that will happen in Fremont (August 22, 5pm), Columbia City (August 24, 5pm), and Downtown (August 25, 11am).
Led by accessibility and universal design consultants, 'Inclusive Perspectives' tour participants will be led either one-to-one or in small groups with blindfolds and walking canes or seated in a wheelchair through the neighborhood. Guides will offer advice as the participants contend with the challenges that arise during their journey.
For people interested architecture, the festival has a rich array of exhibits and presentations at the Center for Architecture and Design, including Seattle Architecture Foundation's 25th Annual Architectural Model Exhibit, which is dedicated the pandemic-inspired theme Breathe, a family workshop on August 25 (11am-1pm) in which children of all ages and chaperones can learn how to create their own architectural models alongside professionals, and also on August 25 (4pm-5pm) a presentation on by Kate Clark, lead artist of Parkeology, about how public art, archaeology, and urban design all intersect in one block of Downtown Seattle.
This is only a snapshot the 2022 Seattle Design Festival's offerings. Learn more at the festival website.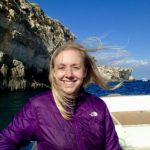 Natalie Bicknell Argerious (she/her) is a reporter and podcast host at The Urbanist. She previously served as managing editor. A passionate urban explorer since childhood, she loves learning how to make cities more inclusive, vibrant, and environmentally resilient. You can often find her wandering around Seattle's Central District and Capitol Hill with her dogs and cat. Email her at natalie [at] theurbanist [dot] org.