Now, more than ever before, it's essential that we protect our irreplaceable agricultural lands and promote the growth of resilient and regenerative food systems.
The global food system faces an immense set of pressures disrupting it at every level. War in Ukraine has devastated one of the world's largest agricultural producers. Flooding in Pakistan inundated a third of the country and wiped out farms. Other natural disasters have disrupted domestic and foreign agriculture, and there's a mountain of evidence indicating that such disturbances will become only more common. But farms face an even bigger threat than natural disasters: the creep of sprawling urban development.
More than anything else, the future of our cities will determine the fate of our farmland. That might seem surprising. After all, most Seattleites only see farms when heading out for a hike, hitting up the pumpkin patch, taking a trip to the Tulip Festival, or driving across the state. With farming far removed from daily urban life, it's hard to imagine that what happens inside our neighborhoods could ripple out into rural areas. But that's exactly what researchers at the American Farmland Trust found.
The direction development takes will have a direct impact on the amount of farmland swallowed up by cities. Without purposeful planning, development sprawls out, fragments farms, and impinges on agriculture. This isn't speculation. The American Farmland Trust team used satellite imagery to measure the amount of cropland sacrificed to urban expansion over a 15-year period. They found that between 2001 and 2016, on average, 2,000 acres of farmland were lost or compromised every day. That's an area four times the size of Discovery Park gobbled up by urban growth every twenty-four hours, and a total amount of agricultural land twice the size of New Jersey lost to development over the full fifteen years assessed.
If these trends continue, the United States could lose almost 18.5 million acres of farmland by 2040. Although there's a confluence of forces compromising cropland – including climate change and energy projects – the biggest factor is how cities and surrounding sprawl grow and spread.
"We absolutely need to be smarter about how we build our cities and towns because we are steadily undermining the quality of our environment and our ability to grow food," says Dr. Mitch Hunter, Senior Research Fellow with the American Farmland Trust and lead author of the trust's report, Farms Under Threat 2040: Choosing an Abundant Future.
While much of this feels far away from us here in Seattle, the opposite couldn't be more true. Although Washington didn't rank in the top ten states with the highest anticipated farmland loss, we're still at risk of losing over 200,000 acres of viable farmland over the next two decades – an area of land four times the size of Seattle. The counties with the largest projected losses? Spokane, Snohomish, Pierce, and King.
Some of this loss may be mitigated by last year's passage of Senate Bill 5042, which closed a loophole in Washington State's Growth Management Act (GMA) that had made it easier for development to occur in rural areas where it should have been restricted. Even with the growth loophole closed, however, fast-paced regional growth continues to place these vulnerable lands at risk.
But it doesn't have to be this way. Dr. Hunter and his colleagues outlined three broad paths that American cities could follow into the future. Beyond business as usual, they described a "Runaway Sprawl" scenario and a "Better Built Cities" scenario. The main difference between the two: the density of development.
You can imagine a metropolis "like an accordion from a center city out into the suburbs," Hunter says. "You can let the accordion spread, and you get more of everything with very high sprawl, or you can push it in, and this would mean infill, building up a few more stories in the city, and building denser suburbs – with six or eight houses on an acre instead of just one or two."
The second scenario, Better Built Cities, is what Hunter and his team urge developers and planners to pursue. It's the best thing that can be done to save American farmland in a systemic way. City planners "hold the future of farmland in their hands," Hunter says.
This is particularly true for King County with Seattle and surrounding cities set to continue our decades long swell. The biggest stressor on agricultural land in our region is "continued urbanization" says Mary Embleton, Senior Program Manager for King County Conservation District's Regional Food System Program. Embleton also sits on a statewide policy forum that's actively seeking ways to stem the rising tide of farmland loss in Washington. A lot of what they're considering comes in different forms of fighting sprawl and incentivizing urban infill – the development of un- and underdeveloped lots within city limits.
Dense development is critical because the goal of the conservation district – which Embleton stated as "protect the best, conserve the rest" – can only be accomplished by limiting construction on cropland. "You cannot create agricultural soils," Embleton says. "You can improve them. But once you construct on them, they're gone." That means the best thing we can do for our food system is to prevent as much development on agricultural lands as possible from the outset.
Of course, even if we do that, residential and commercial construction aren't the only threats farmlands face. Both the Farms Under Threat report and Embleton herself acknowledge the dangers posed by the climate crisis and, ironically, our responses to it. According to the report, at least 450,000 acres of farmland will be no more arable than Atlantis as sea levels rise and coasts flood. At the same time, as seawater seeps into soil, untold quantities of once-farmable fields will lie fallow as high salt levels make them nonviable.
Moreover, drought, erratic weather, shifting seasons, and extreme storms are putting unprecedented pressures on agriculture at home and abroad. In Washington, "we're not seeing the snowpack that we used to," says Embleton. This makes water access an even greater challenge than it has already proved for many farmers, especially later in the season as snowmelt runs out. The myriad consequences of climate change show how important it is to rapidly address this crisis. But our solutions can have unintended impacts on agriculture.
The essence of climate action rests in reducing emission as quickly as possible, which means deploying renewable energies like solar and wind. However, Hunter and his colleagues found that an aggressive expansion of solar energy could lead to anywhere from five million to seven million acres of the lands which feed us being converted to solar farms. Luckily, a dual-use strategy known as "agrivoltaics," which pairs solar energy with appropriate forms of agriculture grown in the space around and underneath solar panels, could decrease this pressure and, in some cases, even increase solar panel performance and crop yields.
Unfortunately, agrivoltaics isn't yet widely implemented. But, Hunter says, "we're seeing research, entrepreneurship, and policy innovation coming together right now" to accelerate the adoption of this symbiotic approach to collocating two essential systems: energy and agriculture. Nonetheless, agrivoltaics doesn't solve the central pressure facing the food system – urban development and sprawl. Only comprehensive planning for smart growth can do that.
Lucky for us in Seattle, the Office of Planning and Community Development (OPCD) is in the midst of a comprehensive plan update. This update has the potential to consider all the ways Seattle can grow in the best possible way for the people within the city and the environment surrounding it.
"We're drilling down a lot deeper on growth, density, and sprawl," says Michael Hubner, who is the program manager for the One Seattle Comprehensive Plan, so our city can develop in a smart, sound, and sustainable way. They're even thinking actively about what's causing many people to consider leaving the city following the rise of remote work.
With housing costs rapidly rising in Seattle and other cities, the majority of people can't even contemplate homeownership. So, those who have the flexibility and freedom to do so are leaving cities behind for suburban and exurban areas – where housing costs are lower but environmental impacts are higher – in hopes of owning a home. This trend drives a lot of sprawl.
But there's an effective way for planners to combat this. Make cities "better places to live," Hunter says. That's exactly what Seattle's city planners are considering. As Jason Kelly, OPCD's Director of Communications, put it, "the cultural life of the urban environment continues to draw people back to cities" with the opportunities they offer for food, dance, art, and theater.
This is something Hubner feels Seattle has been very successful at nurturing, but he still hopes to see the city do more. In the coming update, they plan to look at "how to bring that more to a neighborhood scale," Hubner says, so everyone can have easy access to the cultural life that makes city living worth it. Toward that end, they'll be "looking at more corner stores in neighborhoods and enhancing business districts to support daily needs." Of course, that doesn't address the central issue of affordability. Though, that's definitely top of mind.
"We're putting a push on how the comprehensive plan can help us grow the unit production overall across the city with a diverse range of housing types," says Rico Quirindongo, OPCD's Acting Director. That will mean addressing the missing middle housing – medium-sized units suitable for small families – and meeting the needs of people that are moving from renting to owning for the first time.
All of these different considerations are shaping the way Seattle can develop in a dense, smart way to limit sprawl and relieve pressure on surrounding agricultural lands while making the city a better place to live. Of course, as part of this planning process, Seattle has to "consider the role we can play as the central urban hub in the region," Hubner says.
In Seattle, we're at the center of the accordion that Hunter described, which means we can get as dense as possible, but we still need to get the other folds around us to contract as well. Toward that end, the Puget Sound Regional Council exists to help all the cities and towns in the area convene and coordinate on comprehensive planning, setting growth targets and seeking to align them with transportation plans and perhaps climate goals.
Still, the best place any of us can have an impact is right where we are. If you want to encourage the kinds of dense, smart, mixed-use, walkable neighborhoods that minimize sprawl and maximize the wellbeing of urban living, you can still get your voice heard. While the initial public comment period for the One Seattle Plan closed back in June, Quirindongo says, "we're still at the very beginning of this process," and they'll be hosting more opportunities for public input to further inform the plan. From November through January, OPCD will be hosting a series of five open houses for just that purpose. The dates will be announced in the coming weeks.
If you want to do what you can to help protect our vital yet fragile food system while promoting healthy neighborhoods, you can attend one of those upcoming open houses and urge our city planners to pursue the smart, sensible development strategies that limit sprawl and uplift vibrant urban environments. The better we plan today, the brighter tomorrow will be.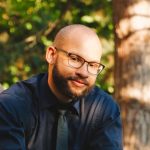 Syris Valentine is a Seattle-based freelance writer focused on climate change, technology, and social justice. He also runs his own newsletter called Just Progress covering the ways people from various disciplines are trying to make the world a better place for everyone. Syris also serves on Seattle's Green New Deal Oversight Board. Follow Syris on Twitter.