Weekend construction will delay or reroute several busy transit lines including a Link light rail service interruption that will last into next week. Ongoing projects in spots across town will change bus schedules. Here is your list for the weekend.
Highway construction by the various departments of transportation seems to be slowing for at least this weekend, whether due to weather or the impending concert by The Who. LATE EDIT: The Fremont Bridge is closing Friday night to Saturday morning. See below.
Sound Transit
Light rail service between Rainier Beach and Tukwila International Boulevard stations will be shut down from Saturday October 22 through Wednesday October 26 as crews repair and replace the overhead wire system. Sound Transit will run shuttle buses every 10 minutes between the stations and promise 10-12 minute headways on the remaining light rail system. Overnight trains between 10pm and 6am will run every 15 minutes.
The agency is advising passengers allow at least 30 additional minutes of travel time and pledges that "as riders arrive at Rainier Beach and Tukwila International Boulevard stations during the closure, wayfinding signage and Sound Transit personnel will be available to direct riders to a free Link bus shuttle."
Sound Transit notes the work will not just replace wires, but also replace supporting components that will extend the overall longevity of the system. This is part of the Future Ready projects that Sound Transit is undertaking in preparation for the major expansions over the coming years.
"The ST Team is acutely aware that this required system maintenance will create a substantial travel burden to our riders during these five days, and they are pushing to keep the impact window as short as possible," said Sound Transit CEO Julie Timm. "Preventive maintenance and system repairs are unavoidable as we work to maintain, improve and expand the light rail network. Sound Transit is committed to increasing communication around these events and providing transportation options to support riders and their need to reach their destinations with minimal disruptions."
Sound Transit maintains a list of alternate transit routes to help with Line 1 light rail disruptions.
November will see similar delays through downtown as the overhead system in the Downtown Seattle Transit Tunnel is replaced. Those delays will run from November 11 to November 13.
King County Metro
Construction of the new Rapid Ride G will close the intersection of Madison Street and 12th Avenue this weekend, relocating King County Metro Route 2 and Route 12. Stops impacted include Madison Street at Broadway, 12th, and 14th Avenues, as well as Union Street at 13th Avenue. Riders are advised to use stops outside of the construction area. A temporary stop on Pike Street and 14th Avenue will be set up for Route 2. RapidRide G is scheduled to open in 2024 following numerous delays, some pandemic-related, other tied to the concrete stoppage, and earlier garden variety screw ups.
Anyone moving east-west on N 45th Street past Aurora knows ongoing construction is squeezing the corridor. Well, it's time to actually shut the road down for the weekend. As a result, the buses on Route 44 are going to move around. Moving east to west, the bus will turn left on Stone Way, go under Aurora on Bridge Way, then drive north on Fremont Avenue to return to the route. This will miss stops at Stone Way and Green Lake Way. Eastbound, the bus will similarly route down Fremont and up Stone Way, and will miss the stops at Fremont Avenue and Aurora. 
Late Addition: Bridge Closures in Fremont Bridge and SR 520
In a surprise to some (us included) SDOT will be closing the Fremont Bridge for overnight work on Friday October 21 through Saturday October 22. That is showing up as reroutes for King County Metro Route 32, Route 40, and Route 62. All buses will be redirected over the Ballard Bridge for the 6 hours work is expected to continue. Route 32 will miss all stops along W Nickerson Street and Route 40 will miss all stops along Leary Way. The route advisories suggest using stops on the opposite side of the Ship Canal, so bring a kayak or prepare to transfer buses. Route 62 will be diverted the whole route, but will only miss the Fremont Avenue stop at 34th Street.
Westbound routes for bus Route 255 and Route 271 will be impacted by closures on SR 520 from Friday, October 21 through Sunday, October 23. Both buses will be rerouted onto I-90 with a direct connection to the terminal stops on University Way with opportunities to transfer to alternate routes. There are no expected stops missed on the eastbound buses.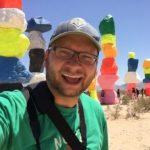 Ray Dubicki is a stay-at-home dad and parent-on-call for taking care of general school and neighborhood tasks around Ballard. This lets him see how urbanism works (or doesn't) during the hours most people are locked in their office. He is an attorney and urbanist by training, with soup-to-nuts planning experience from code enforcement to university development to writing zoning ordinances. He enjoys using PowerPoint, but only because it's no longer a weekly obligation.