Bus riders got bad news Tuesday as King County Metro announced it was pulling 126 buses out of service to correct a "loose" steering system issue that two bus operators identified last month. On Tuesday afternoon, Metro suspended service on 19 bus routes and operated at about 90% of its normal service, which remains well below pre-pandemic levels. Over the course of the week, the agency did gradually add back service to the point they expected to reach 96% of normal service on Friday afternoon, Metro spokesperson Jeff Switzer said.
"Service levels are stabilizing, and we expect the afternoon commute will have no suspended routes," Switzer added in an email. Given the 4% of service the agency still expects to be missing, there will likely continue to be missed trips, so riders should be sure to check a trip planner, bus tracker app, or Text For Next Departures feature (text your bus stop number to 62550) to make sure their bus is coming, especially on the following routes that had been suspended.
On Thursday, routes 9, 15, 17, 18, 29, 55, 56, 57, 64, 114, 121, 125, 162, 177, 214, 301, 304, 330 remained suspended. "Metro has restored most service on routes 55, 56, 57, 114, 125 and 214 for the Thursday, Dec. 8, afternoon commute," the agency announced yesterday, offering lists of alternate routes that should still allow riders to reach the destinations, perhaps with an extra transfer.
Fixing the affected 126 buses
Metro is working with the manufacturer, New Flyer, to fix the steering systems and expects to be able to implement a fix at its bus bases. However, Switzer warned that supply chain issues could slow the repair work and said Metro doesn't have a timeline yet to get the affected 126 coaches back into service. Metro's total fleet encompasses about 1,500 buses, so nearly 9% of buses were impacted by the issue.
The initial announcement didn't contain many details on the nature of the issue, and Metro spokespeople didn't add much when The Urbanist reached out Tuesday. However, the Seattle Times was able to get more answers, in part by reaching out to New Flyer, who reportedly said the steering column issue related "unique customer specific component," used on "a small number of vehicles manufactured by the company, and the potential issue does not affect other King County buses."
The affected buses have been in service between four and seven years, which suggests the issue was hard to detect or slow to develop. Metro spokespeople didn't comment on that question.
"King County Metro spokesperson Al Sanders said the buses pulled from service were added to the fleet between 2015 and 2018, and encompass a range of models," Amanda Zhou reported.
"We want to emphasize all of the coaches on the road have been inspected and confirmed safe," Sanders told the Seattle Times.
For now, Metro is still assessing how to get the sidelined buses back on the road and determine an expected timeline.
"We are working with New Flyer to determine the next steps, parts and actions needed," Switzer said. "We expect remedies will occur at bases."
Compounding transit issues
The Urbanist has been closely tracking the plight of the region's transit network, which continues to operate at depleted service levels even when all buses are in working order due to pandemic-related funding decreases and bus driver shortages. To make matters worse, traffic congestion has been steadily building back up on thoroughfares across the region and bus reliability issues have returned in a big way. The region has been slow to add dedicated bus lanes and enforce them which means many routes are being bogged down in increasing traffic.
The pandemic and disruptions it's inflicted on budgets and staff capacity has also caused cascading delays to local rapid transit projects, including a buildout of "RapidRide" upgraded bus lines. On Thursday, Sound Transit announced further delays on its Hilltop extension of Tacoma's T Line streetcar, and an ongoing uncertainty about when Federal Way Link and East Link can be delivered due to construction issues.
Both locally and nationally, transit experts have warned of the possibility of a death spiral if transit service degrades beyond the point of usefulness for many riders and actions aren't taken to spur recovery from pandemic disruptions and restore public confidence.
Local officials have been relatively quiet throughout it all, as service has languished and more ambitious plans of the past have been walked back or watered down. But if we're to meet rider needs, grow transit ridership, and push down transportation emissions, they're going to need to step up.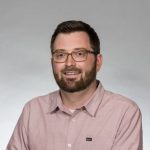 Doug Trumm is the executive director of The Urbanist. An Urbanist writer since 2015, he dreams of pedestrianizing streets, blanketing the city in bus lanes, and unleashing a mass timber building spree to end the affordable housing shortage and avert our coming climate catastrophe. He graduated from the Evans School of Public Policy and Governance at the University of Washington. He lives in East Fremont and loves to explore the city on his bike.