King County Metro, Community Transit, Pierce Transit, Kitsap Transit, and Everett Transit suspended all service Friday due to incredibly slippery road conditions across the region brought on by freezing rain and snow. Sound Transit has also grounded its ST Express buses and most Sounder trips, but Link light rail service continues at 10-minute frequencies, albeit with some occasional delays. It took diligent work overnight to make that service possible.
"[Sound Transit] had de-icing trains running all night, so Link service is still running this AM," Sound Transit CEO Julie Timm said in a tweet. "We are experiencing some delays and reduced headways as we switch out the Ice Trains and are watching the weather closely to maintain safety and service."
In Thurston County, Intercity Transit is operating on snow routes, but most connecting services are suspended. Seattle streetcar service is suspended, as are the Seattle Monorail and King County Water Taxi. Additionally, the Port of Seattle closed all runways early in the morning and has opened just one so far, effectively suspending nearly all air travel at Sea-Tac airport on Friday, but the Port reports all runways are open by Saturday and airlines were gradually trying to get caught up after missing so many flights.
All transportation agencies are agreed, however, that everyone should avoid travel today unless absolutely essential since sidewalks are also icy and slick and reaching transit stops and final destinations will be difficult. Travel by any mode will be treacherous, making it a good day to shelter inside and focus on holiday hygge.
"Too many collisions and spinouts to report," the Washington State Department of Transportation said in a tweet. "Highly recommend delaying all non-essential travel."
King County Executive Dow Constantine echoed that sentiment and promised to keep riders posted on Metro service as conditions change.
"We'll keep you updated on when @KingCountyMetro can return to service but please stay home if you can," Constantine said in a tweet.
Shortly after 2pm, Constantine announced Metro would be resuming service at 4pm Friday with the emergency snow network and thanked snow clearing crews for their efforts. Metro later announced it would be on a normal Saturday schedule starting at 4am Saturday, except for a few route suspensions, namely on routes 125, 230, 231, and ST 542.
The National Weather Service has issued a Winter Storm Warning for Seattle through 7pm Friday.
"Metro buses are unable to leave bus bases due to deteriorating and unsafe road conditions," a King County Metro spokesperson said in a statement. "We regret the impact on our riders. We will add service when it is safe."
The City of Seattle provided the following resources and tips:
Metro was already dealing with a reduced fleet of buses due to a steering issue identified on about 9% of its buses.
The debilitating ice storm is great reminder of how light rail adds resiliency to our region's transportation network. Some icy storms can overwhelm even the most prepared transportation agency, but light rail is usually the last mode to succumb. Luckily dozens of miles of light rail extensions are on the way in 2024 and 2025, providing this backbone to more parts of the metro area.
Editor's note: This is an evolving story and we've added additional details as they've become known.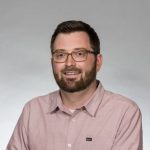 Doug Trumm is the executive director of The Urbanist. An Urbanist writer since 2015, he dreams of pedestrianizing streets, blanketing the city in bus lanes, and unleashing a mass timber building spree to end the affordable housing shortage and avert our coming climate catastrophe. He graduated from the Evans School of Public Policy and Governance at the University of Washington. He lives in East Fremont and loves to explore the city on his bike.