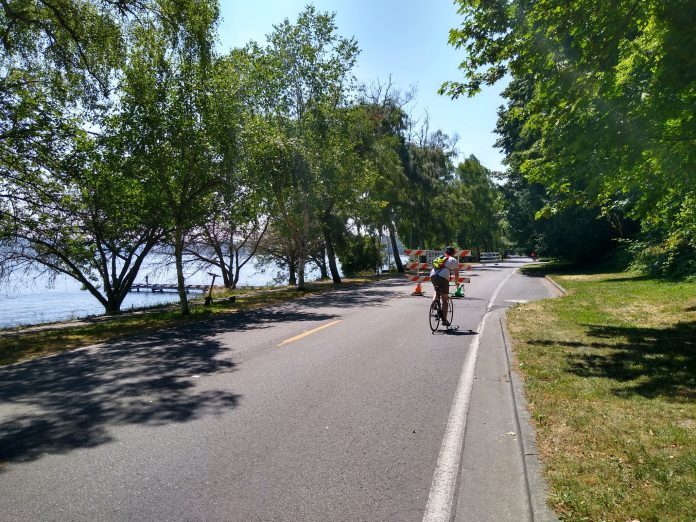 For over 50 years, Lake Washington Boulevard between Mount Baker Beach and Seward Park has been the site of Seattle's oldest open streets festival, with Bicycle Sundays closing the corridor to motor vehicles in a tradition that likely qualifies for landmark status in the city at this point. But it wasn't until 2020, when the corridor was kept open for people who walk and roll for an extended period of time, that the imagination of many Seattle residents, many South End residents among them, were expanded to the additional possibilities that the roadway could provide.
The street is incredibly unique, an arterial roadway that is completely on park land, owned by Seattle Parks and Recreation but maintained by the Seattle Department of Transportation (SDOT). The door is open for a myriad of possibilities ranging from a barrier-protected bike lane, to simple traffic calming, to a full rerouting of vehicle traffic, and, thanks to a budget allocation from District 2 Councilmember Tammy Morales, the City of Seattle kicked off a Seattle Process to determine what was the best way forward.
Last year, the city assembled a "taskforce" of 12 people with ties to neighborhood organizations that deal with Lake Washington Boulevard. The group included two representatives of Coexist Lake Washington, a group created with the pretty clear intention of maintaining vehicle access on the street.
"Lake Washington Boulevard serves as a much-needed, uncongested arterial in the South End," their website states. "[It] must remain open to people who depend on their cars to access this stretch of public lakeshore."
The taskforce also included mobility advocates like Disability Rights Washington's Anna Zivarts, and Clara Cantor with Seattle Neighborhood Greenways. Seattle Greenways has been pushing for Lake Washington Boulevard to become more people-centric since the Covid-related closures in 2020 opened the doors of possibility.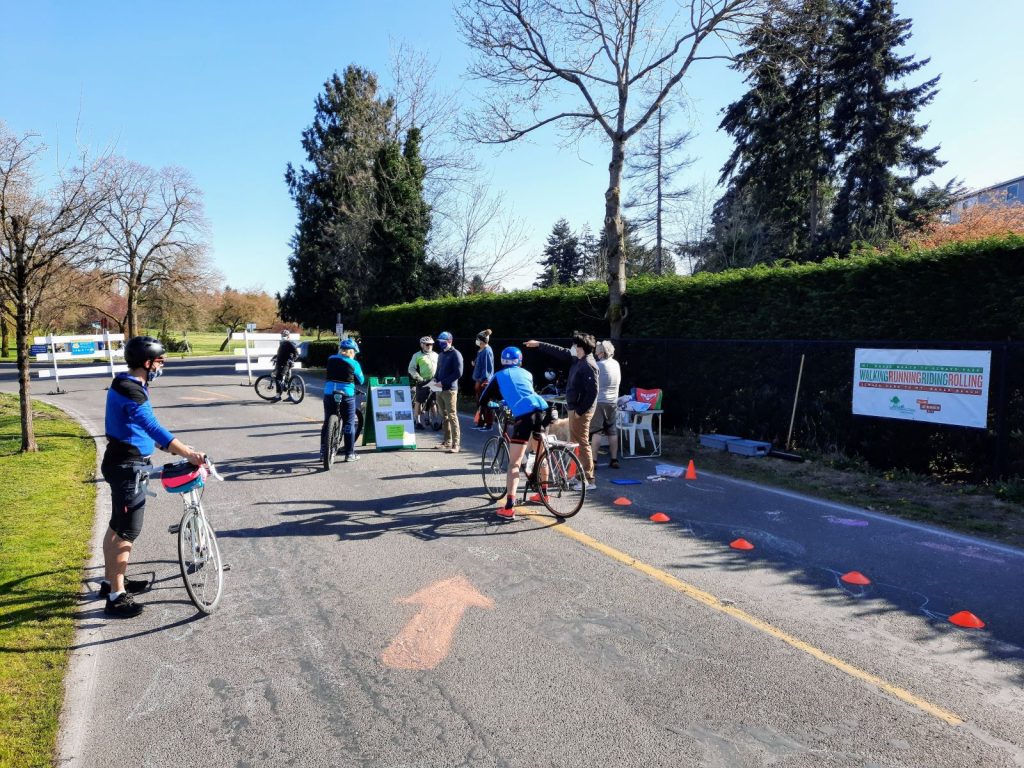 Even though the speed limit on Lake Washington Boulevard is 25 mph, like most other Seattle arterial streets, actual speeds along the corridor are some of the highest in the city. Speed studies conducted by SDOT earlier this year showed that a much higher percentage of drivers on Lake Washington Boulevard are exceeding the posted speed than on one of the busiest segments of Rainier Avenue in Mount Baker, though overall volumes were higher on Rainier Avenue. One thing the taskforce could agree on was a need for overall traffic calming, though the group is largely leaving exactly what that would look like to the city's transportation engineers.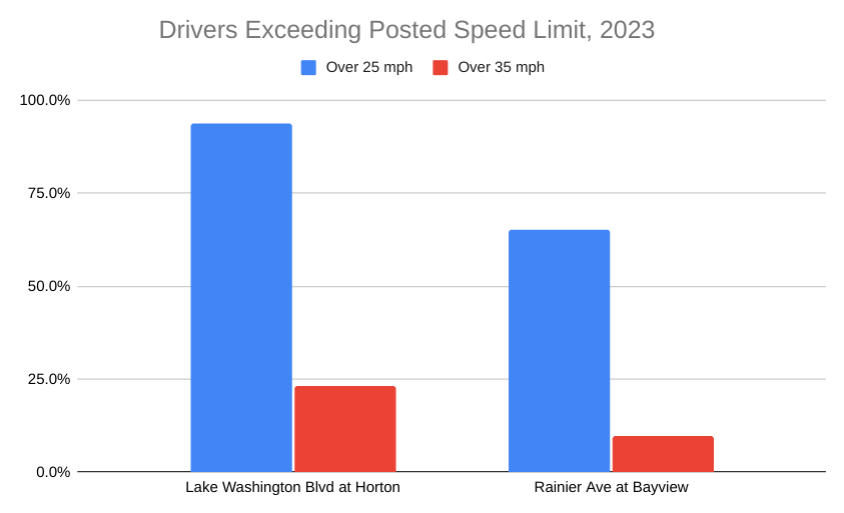 After 10 long meetings, the taskforce held its final meeting in March. There the group put most of the big ideas about the future of Lake Washington Boulevard to a vote, with a 50/50 split among those present on nearly all options. Five members were in favor of reallocating space along the corridor and five not in favor of anything that would change how drivers access the space. Cantor, representing Seattle Neighborhood Greenways, was absent from that final meeting and not allowed to vote by proxy. If she had been present, many of those deadlocks would likely have been resolved.
Creating a Dedicated Walking and Biking Lane
The most contentious proposal that the taskforce considered was whether the City should move forward with converting one of the traffic lanes on Lake Washington Boulevard into a walking and biking lane. This would likely require the remaining lane to become one-way.
Last year, Councilmember Morales was successful in amending the next phase of Seattle's park district to specifically add funding for a "protected path on parks property that can accommodate people using mobility devices, riding bicycles, and walking," and the next phase of the project will put Seattle Parks in the driver's seat when it comes to exactly what that looks like.
Taskforce member Yuan Tao said they specifically didn't want Lake Washington Boulevard to end up like the Green Lake outer loop, where a walking and biking lane was reverted at the last minute to a biking-only lane because the expense of additional ADA upgrades would have delayed the project and put it over budget.
To some, utilizing one traffic lane for people walking or on bikes is a minimum change needed to truly open access to the full park experience while still providing balance for people in cars. To others it's the city significantly changing the way a major roadway works and taking away access. Any taskforce vote wasn't going to make the way forward with this potential option any more viable for the City.
Turning Lake Washington Into a Non-Arterial
The taskforce also came to an impasse over the idea of changing the arterial designation on the street. The concept would likely lead to the city instituting a 20 mph speed limit and could potentially make it easier to implement traffic calming, they were told. Drivers are plainly not obeying the existing speed limit so any calming that prompted drivers to get close to 20 mph would have to be substantial. But the arterial designation is another symbol of expected behavior to drivers, with any potential changing signaling that the City wants to restrict access.
Any change here could have citywide implications. SDOT has pushed back against removing the arterial designation on streets elsewhere, with a long-standing effort by residents near Florentia Street in north Queen Anne met with considerable resistance. In that case, the department has stated that the arterial status isn't directly related to the ability to implement traffic calming. There are certainly other streets in the city where neighbors would like to advocate for a street to be redesignated, and it's the sort of change that might be best looked at holistically by examining the entire arterial street network as a whole. But the intersection with making Lake Washington Boulevard more friendly for people is more opaque.
Expanding "Bicycle Weekends"
There was not even broad support on the taskforce for expanding the Bicycle Weekend program, the current version of the 50-year-old Bicycle Sunday program. Several members opposed any program that closed the street to vehicles every weekend during the summer and opposed any closure that impacted a Friday evening or Monday morning peak hour commute.
As SDOT prepares to finalize what Bicycle Weekends will look like in 2023, Rainier Valley Greenways and Safe Streets, which advocates for mobility and safety throughout the valley, is recommending that SDOT change the event name and broaden it beyond just bikes. In a letter dated this month, the group also called on SDOT to improve consistency in scheduling and provide better signage and overall communication to Rainier Valley residents about the program.
Since Mayor Bruce Harrell took office, the corridor has seen no intermittent open street events on holiday weekends, and in 2022 there were only ten weekends throughout the entire summer, with an inconsistent schedule. It's a fully unanswered question what this summer's program will look like, to say nothing of the long-term future of the program. If a lane of traffic was converted to walking and biking, Bicycle Weekends likely wouldn't have as broad a constituency. There will likely always be some people who prefer a full closure to motor vehicles.
Deadlock Tosses the Hot Potato Back to the City
With most of the big questions unresolved by the hours and hours of Lake Washington Boulevard taskforce meetings, those questions are now headed right back to the City for answers. Ultimately, that might be the best outcome given the high likelihood that any "definitive" decision from the taskforce would have been contested by some members regardless which way the vote fell. The issues at play impact an incredibly broad swath of the city and can't be boiled down to a narrow victory on a 12-person panel, even if it's a classic way of resolving a problem via the Seattle Process.
Now it will be up to city leaders to find a way forward, even if that needle appears very hard to thread right now.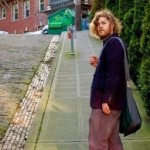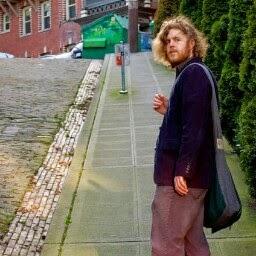 Ryan Packer lives in the Summit Slope neighborhood of Capitol Hill and has been writing for the The Urbanist since 2015. They report on multimodal transportation issues, #VisionZero, preservation, and local politics. They believe in using Seattle's history to help attain the vibrant, diverse city that we all wish to inhabit. Ryan's writing has appeared in Capitol Hill Seattle Blog, Bike Portland, and Seattle Bike Blog, where they also did a four-month stint as temporary editor.