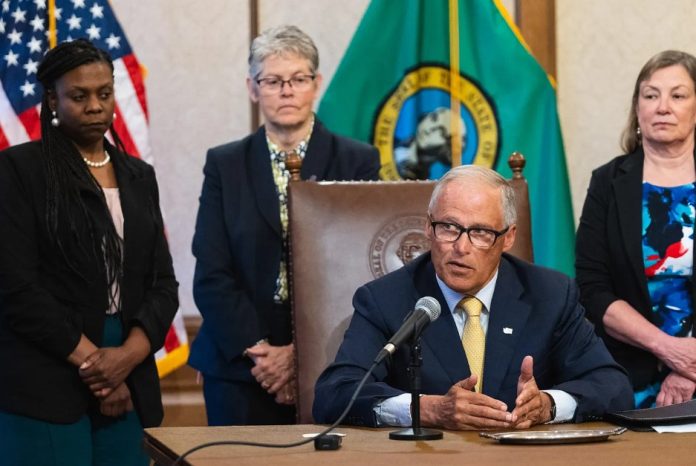 This week, state legislators were in special session pursuing the urgent business of continuing the war on drugs. Lawmakers were unable to reach a compromise during regular session, which prompted Governor Jay Inslee to call the special session. The temporary fix to the state Supreme Court's Blake decision (which invalidated the state's previous law criminalizing drug possession as a felony) was set to expire on July 1, which some painted as leaving behind a messy patchwork of local laws.
The Senate voted 43 to 6 to pass the new drug possession bill, which criminalizes drug possession as a gross misdemeanor. The House passed the bill on a 83 to 13 vote on Tuesday and sent it to the Governor who signed it the same afternoon and issued a celebratory statement.
"This bill is not designed to fill our jails, it's designed to fill our treatment centers," Inslee claimed. "And the investments we're making will create treatment resources in small townships and big cities. This is a statewide solution to a statewide problem."
Democratic senators Bob Hasegawa (D-11, Seattle), Jamie Pedersen (D-43, Seattle), and Rebecca Saldaña (D-37, Seattle) joined three Republican senators in voting no. Nine Democrats voted no in the House "all from Seattle or Shoreline: Reps. Emily Alvarado, Frank Chopp, Lauren Davis, Darya Farivar, Nicole Macri, Gerry Pollet, Cindy Ryu, Sharon Tomiko Santos, and Chipalo Street," as Andrew Engelson noted in PubliCola.
While the bill failed to garner the votes in the House during session, the reworked version had concessions aimed at securing votes from both Republicans and peeling off some of the more progressive Democrats who wanted a greater focus on treatment than jail time, which somehow worked simultaneously. While classified a gross misdemeanor, jail time is capped at 180 days until the third offense, when it jumps up to the full 364 days allowed for gross misdemeanors typically. Not applying full gross misdemeanor jail time for the first two offenses helped flip some Democratic holdouts. The maximum penalty for a simple misdemeanor is 90 days.
Additionally, the final compromise increased funding for various drug treatment programs by $19.6 million over the previous version to a total of $62.9 million spread out to fund "housing, recovery and treatment services, diversion programs, new mobile methadone clinics, creating pilot 'health hubs' designed to lower barriers to treatment and services, and funding to boost the number of public defenders," Engelson reported.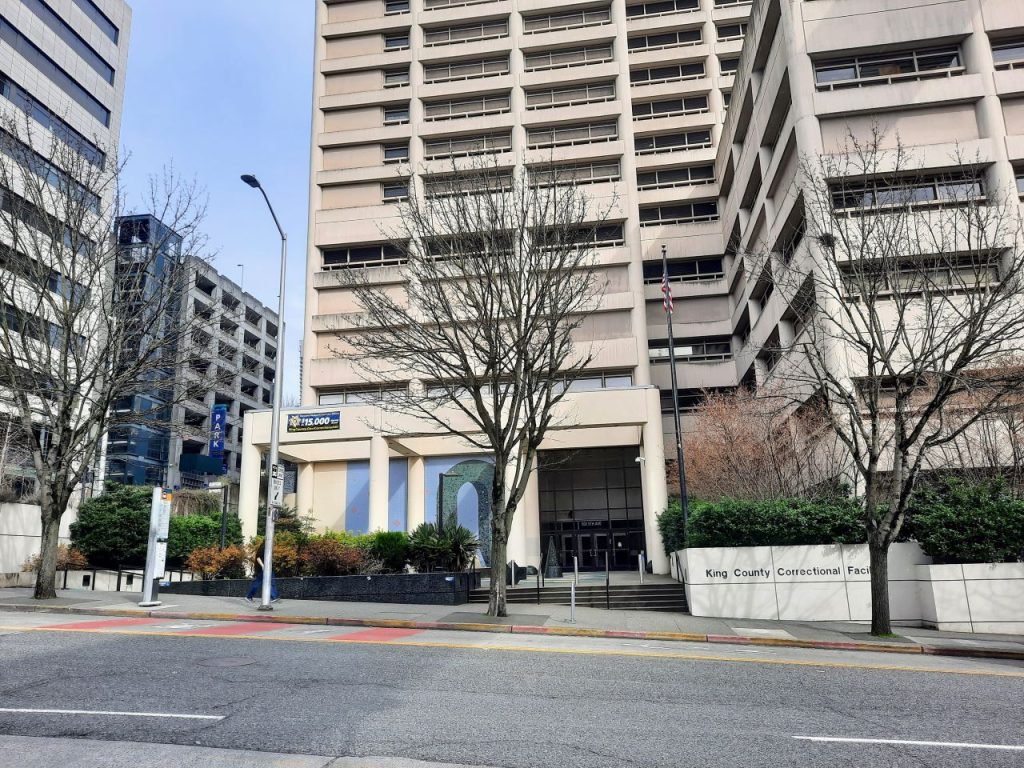 Meanwhile, keeping prosecutors as the gatekeepers of diversionary programs and permitting local jurisdictions to ban harm reduction programs helped secure Republican votes. That said, the bill opens the door slightly to harm reduction programs overall by decriminalizing drug paraphernalia (e.g., syringes and smoking supplies), when used in harm reduction efforts. The operating budget also directed $300,000 to fund a study by a safe supply workgroup tasked with issuing a final report with policy recommendations by December 2024.
Opponents of the bill pointed to the lack of evidence that jail time and fines aid in drug recovery. The American Civil Liberties Union Washington (ACLU-WA) said the bill marked "a huge step backwards in Washington's fight against the ever-growing public health crises of substance use disorder and the opioid overdose epidemic" and continued a failed approach flying in the face of evidence of what works to treat substance use disorder and curb drug overdose deaths.
"We cannot punish people into recovery," said Alison Holcomb, ACLU-WA's director of political strategy, in a statement. "Lawmakers spoke in both chambers today in favor of using handcuffs and jail cells to punish those who use drugs, ignoring the lessons of the past 50 years. The data and evidence have never supported maintaining criminal penalties as a solution to the public-health crises of substance use disorder. That approach has and will continue to fail and will only funnel more people of color and poor people into our criminal legal system."
The ACLU-WA pointed out incarceration comes at great cost and will strain a system already grappling with full jails and rehabilitating people with criminal records
"The bill increases criminal penalties for drug possession to a gross misdemeanor, allows local jurisdictions to block harm reduction programs, and is projected to add 12,000 new cases to Washington's courts each year at an annual cost of $46.3 million," the ACLU-WA wrote in a statement. "It will also leave individuals impacted by the criminal justice system with records that present barriers to employment, housing and more."
Signs everywhere that Washington State is content not only to stand still on community care and police accountability, but also move backwards.

We don't have much need for conservatives in the Pacific Northwest; many progressives will do just fine. https://t.co/KcUMpgMcY8

— Shaun Scott 🌹🤝 (@eyesonthestorm) May 17, 2023
Proponents of ratcheting up penalties on drug use, especially of a public variety, include leaders in the business community and several party leaders on both sides of the aisle. Seattle Metropolitan Chamber of Commerce CEO Rachel Smith deeply thanked legislators in a statement arguing that criminalizing drug use as a gross misdemeanor would increase public safety.
"Addressing the Blake decision was a moment for leadership and action –- and many of our state legislators rose to the occasion. Those who continue to push an either/or approach to addressing public safety and dangerous drug use have it wrong – and they are on the wrong side of the voters," Smith said. "We need to deploy every tool we have: at the state level that means making drug possession a gross misdemeanor and funding treatment and services; at the county level it means passing and implementing a behavioral health crisis care network; and at the local level it is adequately resourcing public safety strategies."
While fans of the policy will see bipartisan compromise at work, some progressive commentators lamented that Democrats were using their large majorities to carry out conservative priorities rather than progressive ones.
"Signs everywhere that Washington State is content not only to stand still on community care and police accountability, but also move backwards. We don't have much need for conservatives in the Pacific Northwest; many progressives will do just fine," prison abolitionist and former Seattle City Council candidate Shaun Scott tweeted.
The lack of focus on evidence-based solutions rather than ones that poll well or sound nice as legislators head into reelection mode could ultimately doom efforts to reduce drug overdoses and disorder and crime associated with drug use. I named Rep. Roger Goodman (D45 – Kirkland) as one of the "zeroes" of the 2023 session for his failure as House public safety chair to pass a bill at the end of session or drive policymaking toward treatment and services rather than punishing drug users. It was a controversial pick since Goodman had seemed to brandish some reform credentials earlier in his career.
Rep. Goodman appeared to recognize that the compromise was weighted toward the status quo punishment-based system in his quotes in PubliCola, even as he hoped harm reduction strategies would gain traction down the road.
"As the chair of the committee, my role was to manage this process, and move through a piece of legislation that's politically tenable," Goodman said. "In doing so, I have permanently tarnished my drug policy reform credentials. But this is only a step in the continued evolution of our drug policy."
Politically drugs are a hot potato issue, but legislators can only make so much progress when their solutions are not grounded in modern science and a public health approach that can actually solve the root problems driving this crisis.
Correction: An earlier version of this article incorrectly stated jail time for the first two drug offenses was capped at 90 days. In fact, new state legislation capped jail time at 180 days for each of the first two offenses. We regret the error.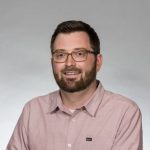 Doug Trumm is publisher of The Urbanist. An Urbanist writer since 2015, he dreams of pedestrianizing streets, blanketing the city in bus lanes, and unleashing a mass timber building spree to end the affordable housing shortage and avert our coming climate catastrophe. He graduated from the Evans School of Public Policy and Governance at the University of Washington in 2019. He lives in East Fremont and loves to explore the city on his bike.