Single family zoning will soon be a thing of the past for most Washington cities thanks to passage of statewide "missing middle" housing reform this state legislative session. This monumental success was thanks in large part to lawmaker heroes named below and the far-ranging coalition that coalesced behind the bill.
The state legislature took up a record number of housing bills and passed an impressive number of them, including design review reform that will limit local jurisdictions to one meeting and narrow the parameters than boards can consider. This should speed up the permitting process. Another reform would allow single stair apartment buildings, which are both more economical to build and tend to create residences with better lighting and ventilation.
"It's been an extraordinary session," Governor Jay Inslee said in a statement. "Lives are going to get better because of massive housing investments totaling over $1 billion, new gun safety laws, the clean energy jobs we're creating, and our investments in education."
The progress on addressing the housing crisis was vital and commendable, but much work remains to be done both on housing and other crises facing the state, from traffic safety to the drug epidemic to spiraling wealth inequality. There's also the community safety crisis, the struggling education system, and the climate catastrophe barreling down on us. Progress on those issues wasn't as pronounced, and some much needed legislating was left undone for yet another session.
The heroes and zeroes among the state legislature named here are informed by the following things that did or didn't happen this session.
Passed missing middle housing
Passed design review reform
Passed new gun safety laws
Passed climate planning in growth management bill.
Passed a bill inviting more police chases, which often results in road fatalities.
Didn't pass bills to address traffic safety
Didn't pass property tax cap lift
Didn't pass progressive tax reform
Didn't pass rent stabilization
Didn't pass a policy to address the drug addiction crisis and replace expiring temporary Blake fix.
Passed a one-billion-dollar capital budget instead of the $4 billion bonding package Inslee proposed.
This mixed record certainly did draw criticism, even with the triumph of new housing legislation.
Tenant advocates were frustrated the housing wins didn't include more tenant rights wins. In her newsletter, Michele Thomas, policy director at Washington Low Income Housing Alliance, heralded the capital budget adding another $400 million for housing trust fund but lamented that rent stabilization didn't pass
"Lawmakers opened the legislative session by declaring 'this is the year for housing' and they had opportunity to create transformational change, but failed to pass bills that would have stabilized rents, provided longer notice of rent increases, and created permanent funding with progressive revenue to build affordable homes at the scale the crisis requires," Thomas said. "They did pass many bills to make it easier for developers to build market rate housing. But these homes will be out of reach for low and even moderate-income households and will not provide the affordable homes our communities need."
Rather than point to any of those shortcomings, however, Inslee pointed to failure to ratchet up laws criminalizing drug possession, seemingly begging to reignite a failed war on drugs that has led to mass incarceration but not gotten us any closer to mass sobriety.
"I hope the successes of this session aren't overshadowed by the way tonight ended with the failure of the Blake bill in the House," Inslee added. "But what happened tonight was unacceptable. Decriminalization is not an option for me and it is not an option for the state of Washington. I expect legislators to deliver a solution."
King County Executive Dow Constantine launched a survey to plan Country budget cuts and expressed regrets that the state legislature didn't address tax reform. Washington State's tax system has been ranked the most regressive in the nation, and the 1% cap on property tax increases (which the legislature put in place replacing a Tim Eyman ballot initiative that was struck down in court) severely limits what counties and cities can do to raise revenue. Between fast-growing populations and inflation being near 9%, this makes budgeting very difficult for local jurisdictions. A proposed bill to raise the property tax cap to 3% failed to pass.
"No enterprise, public or private, can be expected to provide the same services year after year with revenues arbitrarily capped below the increasing cost of doing business," Constantine said in a statement. "We are facing budget decisions that will affect the programs and services that people in King County depend on every day to keep them safe and healthy. These cuts will have real impacts on our residents, but we are left with no other choice given the legislature's inaction."
Democrats hold large majorities in both chambers and have little excuse not to drive the policymaking agenda as they see fit and tackle big issues. After picking up another seat in each body last year, the Democratic advantage is 58-40 in the House and 29-20 in the Senate.
Hero 1: Rep. Jessica Bateman
Rep. Jessica Bateman (D-22, Olympia) led the missing middle housing charge for the second straight session and her diligent efforts strategizing and pulling together a coalition secured passage of what will likely be remembered as the defining bill of the 2023 session. Washington statewide zoning reform goes farther than California's duplex bill. Bateman's House Bill 1110 will set the minimum bar at sixplex zoning across the transit-rich areas of the largest cities of the Puget Sound region.
"I spent years on Olympia City Council fighting for middle housing. When I got to the legislature, I made it my mission to legalize middle housing statewide. It took us 2 years, but we did it! The work continues and today we celebrate," Bateman tweeted shortly after the bill's passage.
The term "missing middle" refers to the fact that cities used to contains tons of modest middle-income homes in mid-sized buildings between single family manors and large apartment buildings. The vast majority of jurisdictions banned these middle housing options mid-century, and by modern times, most housing is at those two extremes and options for working class families has suffered because of it. Hence, restoring missing middle housing has been an emphasis for urbanists and housing advocates of many stripes, as evidenced by the broad coalition behind Bateman's bill.
Many legislators have tried where Bateman had failed and her success is a testament to her acumen and tenacity. Beyond building and carefully managing a large coalition, Bateman was also a convincing spokesperson for the cause. During deliberations she spoke to growing up poor and eating ketchup sandwiches because her family's budget was that tight. She's not speaking from an ivory tower, but from lived experience of this crisis. The housing crisis has forced those kinds of choices on far too many Washingtonian families. Not providing working class families with reasonable housing options should not be an option for state lawmakers. Under Bateman's steady leadership, the state has taken a big step forward on housing and Washingtonians will be better off for it for generations to come.
Zero 1: Sen. Lisa Wellman
Whereas Bateman used her experience of poverty to inform her fight for working class housing, Sen. Lisa Wellman (D-41) used her experience owning a multi-million-dollar single family home inform her fight to pull up the drawbridge on leafy Mercer Island, one of the wealthiest communities in the state. Wellman's efforts helped reduce the requirement on Mercer Island and communities like it from fourplex zoning to duplex zoning, and the freakout of communities like Mercer Island about denser transit oriented development helped doom that bill as well.
Mercer Island and Bellevue are getting light rail access in the near future and sadly the local state senator is focused on fighting housing rather than embracing it. Polling suggests nearly three-quarters of Washingtonians support zoning reforms in single family areas, but legislators like Wellman are more focused on their local homeowner fiefdoms than the common good and popular will.
Hero 2: Sen. Yasmin Trudeau
While Bateman shepherded missing middle in the house, Yasmin Trudeau (D-27) did so as lead sponsor on the senate side. The bill did get watered down a bit in the senate, but it passed so it's hard to find fault with compromises needed to get the votes. Trudeau delivered the votes, and for that she deserves credit and acclaim.
And she didn't stop at one big housing win, Trudeau passed four more bills that she sponsored that grapple with smaller, but still important issues, like making it easier to vote and ensuring juries are more diverse. She also championed investments in behavioral health and affordable housing and was a proponent of rent stabilizing measures.
Like Bateman, Trudeau is a millennial, and that generational perspective — being left behind by housing policy — has made both excellent firebrands on the issue. Younger generations are being locked out of housing stability that previous generations took for granted and it's great to see legislators act with urgency to fix it.
Zero 2: Rep. Roger Goodman
Kirkland Rep. Roger Goodman (D-45) is house public safety chair and dropped the ball in a big way this year. The House failed to pass a Blake "fix" bill and Goodman's failure to find a solution that had the votes in his caucus is why. Caucus leaders appeared intent on a heavy-handed criminalization-centered approach that made drug possession a gross misdemeanor, and it appears the plan was to steamroll progressives in his caucus to get it.
For example, Seattle Rep. Julia Reed (D-36) said she would have voted for a Blake fix bill that made possession a misdemeanor, but Goodman insisted on ratcheting up penalties via the gross misdemeanor designation despite the indication this would cost him votes and be a misguided approach. The maximum penalty for a misdemeanor is 90 days versus 364 days for a gross misdemeanor. If jail time solved substance use disorder, the war on drugs would have been won long ago. Goodman's push to reignite the drug war is a blast from the past and taking Washington farther from a real solution that actually works. Beloved by police guilds and sheriff lobbying groups, Goodman appears more focused on pleasing that special interest group, which has only lurched to the right in the Trump era, than bringing the caucus together.
Unfortunately, much of the discourse on the Blake fix has focused on the electoral implications rather than good policymaking and the real lives impacted. The Blake decision only deals with drug possession, not dealing. Drug trafficking and dealing remain illegal in either case, and law enforcement has the legal tools to go after distributors of fentanyl and other troublesome drugs.
Democratic leaders have tried to blame Republicans for the failure to pass something on this issue, but really they should get their own house in order. To make matters worse, by dwelling on Blake, they've failed to effectively articulate their plan to deal with an uptick in drug overdoses and abuse. They could have focused on drug treatment and prevention, which has much more evidence behind it than a bankrupt incarceration-centered approach. It was Goodman's job to lead and zero in on approach that had enough support in the caucus. He failed to do so, proving himself a very poor choice for chair of the community safety committee.
Hero 3: Rep. Davina Duerr
Rep. Davina Dueer (D-1) of Bothell earned top hero billing last year for her climate and land use work, and this year she was back at it. In fact, she took her bill that adds climate planning into growth management plans over the finish line after it died a dramatic death at the final buzzer last session. Last year's ill-fated HB 1099 became the successful HB 1181 this year.
Duerr was also a steadfast vote and voice for middle housing, and she advanced bills that will make that soon-to-be legalized housing easier to build from a practical standpoint. Simply put, she's an urbanist star toiling every year to solve the twin crises of housing and climate.
Zero 3: Sen. Christine Rolfes
Bainbridge Sen. Christine Rolfes is a bad vote on housing and she has squandered her influential post as chair of the Ways and Means Committee. Instead of using that pivotal perch to advance key legislation on tax reform or go for a bigger capital budget, she's used it obstruct housing legislation and keep progressive revenue off the table. The moderate stranglehold on Senate Ways and Means greatly limits what legislation is possible.
Taking advantage of her committee power, Rolfes introduced a lot of bad amendments tinkering with and watering down HB 1110 late in the process. Luckily, her colleagues rejected most of these, but she did get one through and her efforts threw up unnecessary obstacles and backward momentum to what should have been a slam dunk. Even worse, Rolfes voted against HB 1110 when it came to final passage. What is it with legislators who live on islands wanting to pull up the drawbridge on new housing?
Hero 4: Marko Liias
Edmonds Sen. Marko Liias (D-21) chairs the Senate transportation committee and admittedly does share some of Fey's blame for failure of the traffic safety agenda. However, Liias made progress on a host of other issues, including passing a bill protecting gender-affirming and reproductive care (SB 5599), which is essential with the Supreme Court's recent attacks on transgender and reproductive rights.
Liias was lead sponsor on the transit-oriented development (TOD) bill that passed the Senate before stalling out in the House. The TOD bill (SB 5466) appears likely to be back next session and even passing only one chamber it served an important purpose in helping clear the skids for the missing middle bill. At the beginning of session, Liias said he thought that TOD bill had much more support that missing middle housing and would be much easier to pass.
"As I talk to my constituents, I've got folks in Edmonds, Lynnwood, Mukilteo, that are really wary about missing middle [housing]," Liias told PubliCola. "When I talked about transit-oriented development, virtually everybody's in agreement that we should be siting more housing next to transit. That's a much more consensus perspective."
As it turns out, the opposite was true. The Association of Washington Cities (AWC) was focused on stopping HB 1110 at the beginning of session, allowing the TOD bill to waltz through the Senate. However, once the AWC set its sights on the TOD bill it was able to peel off a lot of support in both chambers, spreading fears it'd mean too much density near transit. Disagreements about affordability requirements also sapped momentum. Killing the TOD bill, however, only increased the pressure to pass HB 1110. Liias may have been wrong about his bill's popularity, but its existence helped pass HB 1110; with more education and organizing work, the TOD bill may cross the finish line next year.
Zero 4: Sen. Bob Hasegawa
Seattle Sen. Bob Hasegawa (D-11) did not get the memo that 2023 was the year of housing and took some terrible votes punctuated by opposing HB 1110 at final passage. The longtime Teamster organizer is known as a good labor vote, but the Washington Labor Council's ardent support of housing push didn't seem to sway him. Hasegawa didn't just oppose missing middle housing, he also opposed the TOD bill, which leaves us with the headscratcher of a question: where in the world does he want the housing to go?
And it'd be a mistake to think Hasegawa was opposing housing supply bills because of a principled stand around affordable housing or equity. We know that's not the case because of his pushback against HB 1474 directing downpayment assistance grants toward people of color affected by racial covenants that denied access to homeownership. That will raise about $150 million per biennium via a document recording fee increase on real estate transactions. In Way and Means, Hasegawa didn't back the bill, but he did ultimately vote for it at final passage.
Perhaps after 19 years in the State Legislature Hasegawa was not impressed by the broad coalition behind expanding housing and thinks he a shoe-in for reelection no matter what. Eventually that attitude might catch up with him. At the very least, it's odd that senators that oppose what is supposed to be the caucus's biggest priority continue to get prime committee posts on Way and Means.
Hero 5: Rep. Andrew Barkis
Rep. Andrew Barkis (R-2) was the lead Republican sponsor on missing middle housing, and he was true to his word (see our interview with Barkis) that he'd fight for the bill. The Republican support Barkis was able to ensure helped keep HB 1110 from getting held up by procedural moves, and the 22 Republican votes he delivered in the house guaranteed the vote wasn't close. The 75-21 nod gave the bill some momentum as it went over to the Senate.
While Heroes and Zeroes has not previously recognized a Republican, there's a first time for everything. Republicans stepped up big time for the housing supply bills and that helped smooth the path to passage. Barkis put policy over party, which is worthy of praise.
Zero 5: Chris Stearns
Auburn Rep. Chris Stearns (D-47) ran on a generic platform with no issues page and it turns out he was not a supporter of missing middle housing. Stearns was one of three Democrats to oppose HB 1110 in the house. Big surprise, the guy who ran on nothing accomplished little in his first term. The Urbanist Elections Committee called this one by endorsing his opponent: Shukri Olow. While Stearns had pledged housing affordability would be a priority for him, that didn't mean rethinking exclusionary zoning, apparently.
Hero 6: Rep. Mark Klicker
Rep. Mark Klicker (R-16) passed design review reform and for that he deserves commendation. HB 1293 will limit jurisdictions to one meeting per proposal and narrow the scope of design review to reduce opportunity for superfluous objections. New zoning capacity means little if homebuilders can't get projects approved in a timely manner. Klicker opposed HB 1110 so let's not pretend he's a full-blown urbanist, but he does recognize the value of housing development enough to remove some hurdles. With Seattle's process to reform design review moving achingly slow, the state assist was huge and will spread the benefits of a more streamlined process statewide.
Zero 6: Rep. Jake Fey
Tacoma Rep. Jake Fey (D-27) chairs the House transportation committee which ended up being a roadblock for traffic safety legislation. Governor Inslee and other Democratic leaders held a big press conference in January launching a traffic safety push, but most of those safety-minded bills fizzled, as Urbanist reporter Ryan Packer recapped recently. With traffic deaths on the rise across the state, that failure to act is a big deal and it will cost lives. The state has pledged to campaign to eliminate traffic deaths by 2030, but fatalities are headed in the wrong direction and lawmakers don't seem too concerned.
Banning right turn on red near schools and high foot traffic areas, lowering the blood alcohol limit to 0.05%, ramping up driver education, and repealing jaywalking laws (which data shows are used to target racial minorities) headlined a slew of bills proposed this year. But most of the bills ran into legislators who held a windshield perspective of a motorist worried about speed and convenience before safety. It's the transportation chair's job to ensure legislators get the information they need to have a deeper understanding, and that clearly didn't happen. Traffic safety is too important to be an afterthought.
Hero 7: Sen. Manka Dhingra
Where Goodman fought for a tougher punitive approach to drug possession, Redmond Sen. Manka Dhingra (D-45) stuck her neck out for an compassionate evidence-based approach to drug treatment and penalties, putting her position as chair of the Senate Law & Justice Committee to good use. As a result, the Blake fix that came out of the Senate was more progressive and data-driven. It's when Goodman and his colleagues got their hands on the bill that things fell apart.
In addition to flexing her criminal justice expertise, Dhingra was a solid vote on housing. With some of the Eastside delegation wobbly on the issue, a steady vote is a relief.
Zero 7: Rep. Tana Senn
Mercer Island Rep. Tana Senn infamously torpedoed last year's missing middle proposal in committee by greatly watering it down, and that energy was back this year, as she worked to weaken the bill and its requirements on Mercer Island especially. Senn ended up voting for the bill, but her work meant a weaker version. Senn was smartly left off housing committee that replaced local government committee (where she proved so disruptive) as the key committee stop for housing supply bills. This helped limit the damage she could do, but she appears likely to be an obstacle to the TOD bill in years to come. On the positive column, she did support Rep. Alex Ramel's rent stabilization bill.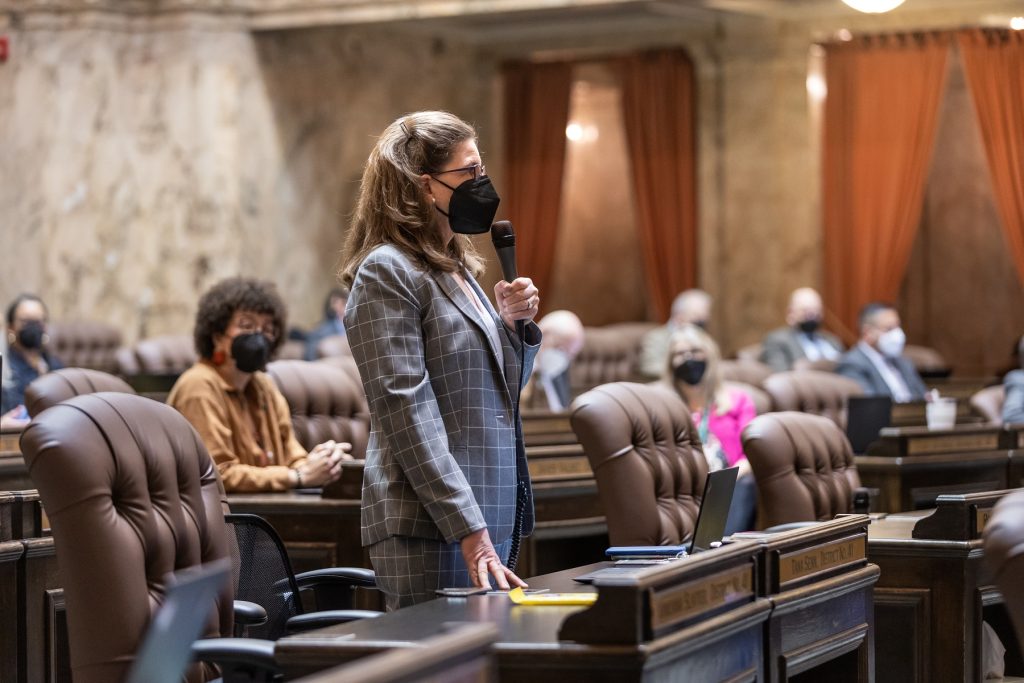 Honorable mentions
Rep. Strom Peterson (D-21) was instrumental in passing both gun bills and housing bills.
Rep. Liz Berry (D-36) spearheaded new gun laws and was a great voice on housing and transportation.
Rep. Julia Reed (D-36) was a good housing vote and carried the TOD bill in the House, appearing well-poised to pick up where they left off next year.
Rep. Mia Gregerson (D-33) authored the accessory dwelling unit (ADU) bill that passed (HB 1337), backed the other housing bills, and championed even year election reform.
Lieutenant Governor Denny Heck championed the housing supply bills and is aiming to do the same next session for TOD.
Rep. Nicole Macri (D-43) was great on housing as usual, backing missing middle and negotiating a strong budget.
Dishonorable mentions
Sen. Kevin Van De Wege (D-24) is a bad vote on transportation among many other topics (see last year's zero writeup). He put out one of the most pathetic press releases we've ever seen opposing Seattle traffic cameras in the name of yokeldom.
Sen. Steve Conway (D-29) voted against HB 1110, which wasn't a big surprise given his history, but disappointing nonetheless.
Rep. Larry Springer (D-45) opposed the ADU bill and pushed to water down the missing middle and TOD bills.
Sen. Phil Fortunato (R-31) was a bad vote on housing reform, which wasn't unique among Republicans but the obnoxious way he went about it was, with smart aleck suggestions like making the whole thing optional.
Rep. Gerry Pollet (D-46) lost his local government chair which prevented him from being as disruptive to housing bills, but he is still someone who tends to overcomplicate things and water down good ideas.
Rep. Jesse Salomon (D-32) has taken some bad housing votes over the years, and also appeared to part of the Goodman contingent monkeying up the Blake negotiations by dabbling in reigniting the failed war on drugs.
Rep. Tina Orwall (D-33) likewise botched the handling Blake negotiations from her perch in leadership.
Rep. Amy Walen (D-48) voted against HB 1110 and ADU reform.
Rep. Alicia Rule (D-42) was the only Democrat to vote against Rep. Duerr's climate planning bill.
Mullet Mention
Perhaps no one had a more varied record that Sen. Mark Mullet this session. He ended up being a key vote for HB 1110 in Ways and Means, but only after exacting some concessions that watered it down. Still, after he got his tweaks, he went to bat for the bill and helped beat back bad amendments from Chair Rolfes, which took some courage. He was a zero last year for his bad votes on climate, transportation, and progressive taxation, but this session proved he is at least good for something.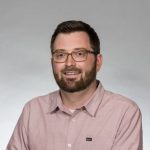 Doug Trumm is the executive director of The Urbanist. An Urbanist writer since 2015, he dreams of pedestrianizing streets, blanketing the city in bus lanes, and unleashing a mass timber building spree to end the affordable housing shortage and avert our coming climate catastrophe. He graduated from the Evans School of Public Policy and Governance at the University of Washington. He lives in East Fremont and loves to explore the city on his bike.