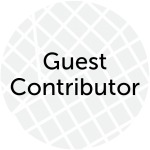 Michael works as a real estate valuation analyst. He graduated from the University of Washington with a Masters in Urban Planning and a specialization in real estate. Before Serial broke the long-form true crime scene wide open, he had a podcast about pet adoption.
In the summer of last year we discovered that Seattle's population growth rate had fallen for the first time since 2010, according to state demographers at the Office of Financial Management. In 2017, the growth rate was 3.9%. The same time the next year it was 2.3%.
Seattle rents appeared to have flattened beginning late last year. Since then, as subsequent rent surveys strengthened the pattern, the consistent explanation has been the tremendous amount of new housing units built in Seattle. But the latest estimate of the city's population complicates that story. For advocates of supply-side housing policy,...
One of the gifts of living in a large city is the presence of well-endowed cultural institutions. Sitting next to our theater companies, the opera house, and the symphony--perhaps a little higher--is the Seattle Art Museum. True to its elevated position among the city's institutions, SAM has hosted a...
Some vocab first: MHA - Mandatory Housing Affordability; Seattle jargon for inclusionary zoning. Inclusionary Zoning - This is the common term for MHA; it requires new development to either include subsidized housing units or pay into a fund that helps pay for subsidized housing units to be built elsewhere. ...
This isn't the first time Matthew Yglesias, co-founder of Vox, has waded into Seattle issues from his national platform. And it's not the first time he's gotten things wrong, either. Consider when, in late 2015, Yglesias proclaimed that Seattle had reversed the trend of rising rents (it hadn't) because...
Why do Seattle rents continue to rise to higher and higher levels of unaffordability? A new narrative has taken hold to explain this: the housing shortage. The housing shortage narrative has largely replaced the language of supply-and-demand, which has recently been criticized for being too reminiscent of trickle-down economics or too simplistic...
Slightly better than the worst possible outcome (detail), by Christine Hou By putting together 60+ years of housing data, much of it gathered from newspaper microfiche, Eric Fischer came up with a remarkably simple yet powerful model of rents in San Francisco. The model shows that apartment rents in the city come...
In my last article on linkage fees I made the case that the typical supply and demand dynamics we are familiar with from buying gasoline or coffee do not work with land development. Land is different from nearly all other types of goods because when demand goes up we can't...