Natalie Bicknell Argerious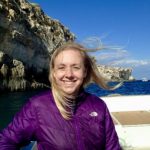 Natalie Bicknell Argerious (she/her) is Managing Editor at The Urbanist. A passionate urban explorer since childhood, she loves learning how to make cities more inclusive, vibrant, and environmentally resilient. You can often find her wandering around Seattle's Central District and Capitol Hill with her dogs and cat. Email her at natalie [at] theurbanist [dot] org.
New taxes would create $3.7 billion in revenue, helping to fund investments in cleaner buildings and electric powered transportation. Last week Governor Jay Inslee's proposed 2019-2021 budget was released. With Washington Democrats having taken the majority in both that state house and senate for the first time since 2013, advocates were...
The City of Seattle is seeking a team of "highly experienced" consultants to undertake a year-long feasibility study. 2018 has been a big year for freeway mitigation projects in Washington State. From the construction of the state's first freeway overpass for wildlife on I-90 east of Snolqualmie Pass, to the...
"Sanctuary: Design for Belonging" runs from December 6th to February 23rd at The Center for Architecture & Design, 1010 Western Ave. The floor to ceiling collage of brightly colored posters with slogans such as "Stop the Deportations," "Migration is Beautiful," and "We the Future Will Not be Banned," is the first...
"I want readers of The Urbanist to know I'm someone who considered himself an urbanist before I decided to run for city council, and certainly before I knew what an urbanist was," Scott said. As a candidate, Shaun Scott is not afraid to speak his mind on difficult subjects such...
Photo credit: Seattle Planning Commi
Using a new online survey, community input will be collected until the end of the year. In October Central Seattle Greenways, Seattle Neighborhood Greenways, and the Capitol Hill EcoDistrict held a community design workshop that brought 150 people together to discuss their potential design ideas for the protected bike lanes...
Affordable housing advocates dominated an extended public comment period before the final City budget committee session. Photo by author.
The "quiet side" of Capitol Hill will undergo big changes in the near future. Come out tonight to see design concepts aimed at putting people and public life first. With their history of activism and community engagement, it's not a surprise that nonprofit architectural firm Environmental Works has taken a...