Natalie Bicknell Argerious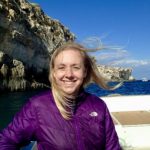 Natalie Bicknell Argerious (she/her) is Managing Editor at The Urbanist. A passionate urban explorer since childhood, she loves learning how to make cities more inclusive, vibrant, and environmentally resilient. You can often find her wandering around Seattle's Central District and Capitol Hill with her dogs and cat. Email her at natalie [at] theurbanist [dot] org.
The "quiet side" of Capitol Hill will undergo big changes in the near future. Come out tonight to see design concepts aimed at putting people and public life first. With their history of activism and community engagement, it's not a surprise that nonprofit architectural firm Environmental Works has taken a...
The tunnel closes in early 2019, but WSDOT and the City of Seattle have not yet committed to plans for Battery Street's future. Recharge the Battery wants to change that. To mark the permanent closure of the Alaskan Way Viaduct and Battery Street Tunnel, the Washington State Department of Transportation...
On November 2nd, Seattle City Councilmember Mike O'Brien became the latest politician to formally endorse the campaign to build a freeway lid over Interstate 5 in central Seattle. Joining the ranks of fellow councilmembers Sally Bagshaw, Teresa Mosqueda, and Rob Johnson, as well as State Representatives Nicole Macri and...
As American families abandon traditional trick-or-treating for "safer" alternatives like Trunk-or-Treat, a rare opportunity for neighborhood community engagement is lost. Halloween collects its more than its share of ghoulish stories. From murder to poisoning, the media loves to capitalize on the real-life horrific activities that occur on and around Halloween. Case...
From Condo Liability Reform to Minimum Urban Density, will 2019 reshape housing policy? The Master Builders Association hopes so. With midterm elections just around the corner, the Master Builder's Association of King and Snohomish Counties (MBAKS) unveiled its 2019 legislative priorities at its annual Housing Solutions Breakfast on October 24th. The...
On October 18th the Queen Anne Community Council filed an appeal to the City of Seattle's Environmental Impact Statement (EIS) on Accessory Dwelling Units (ADUs), better known as backyard cottages, basement apartments, and mother-in-law suites. The organization is currently raising money to finance the environmental and legal counsel needed...
To create more equitable outcomes, the needs of parents with school-age children must be better addressed in future transportation solutions. At 8am any given school day in King County, the cars snake around the elementary school, inching toward the drop off zone. The traffic spills out into the surrounding streets,...
Pike/Pine Protected Bike Lane Community Design Workshop, Thursday, October 25th, Summit Event Space, 420 E. Pike Street A volunteer-driven effort is leading the way to ensure that the forthcoming protected lane connection on Pike/Pine between Capitol Hill and downtown Seattle is safe and inviting for bicyclists of all ages and abilities. As...